We've had trillion cuts, heart shapes cuts, and the return of the cushion cut. What's the next big diamond engagement ring trend? Half moon cuts, that's what…
Contemporary brides aren't afraid of breaking with the traditional, round brilliant, solitaire engagement ring. Recently we've seen a plethora of different cuts, colours and settings come back in vogue to satisfy the needs of alternative, non-traditional brides to be. But we've never seen anything quite like this. Enter the half moon diamond!
The name is pretty much just a fancier way of saying 'semi-circular diamond', or a round brilliant diamond cut in two. An even fancier name you may see on jewellery sites is 'demilune'. Half moon cuts originally started out as broken round brilliant or oval diamonds (yes, diamonds can be broken). Jewellers would find a similar shape and coloured diamond and use them as accent stones in a ring design or as earrings, since they were no longer usable as a centre stone.
While half moon stones are still regularly used as side stones for engagement rings – especially with cushion, emerald and oval cuts – they're now finally getting their time in the spotlight with brides choosing them for unique centre stone designs. Here's just a few that will make you sit up and take notice…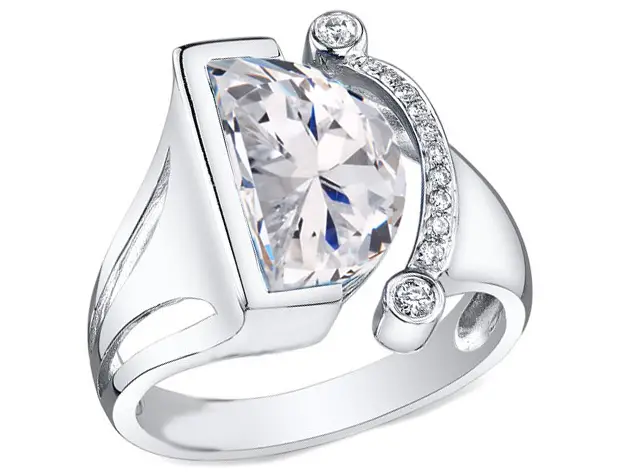 This is such a unique design. We love how the half moon is balanced with the pave scroll motif, and half bezel setting gives it an ultra cool, contemporary look. The cut out detail on the band is and between the centre and accent stones also adds another unique dimension to this ring. Definitely a statement piece that will get everyone talking – but not one for the traditional bride!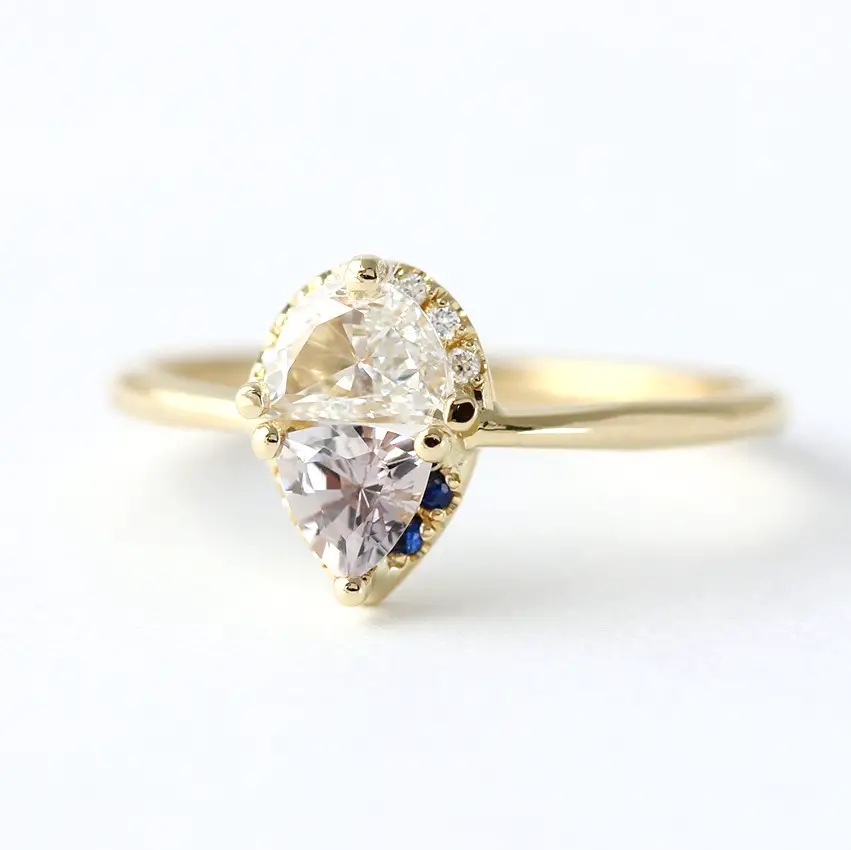 We have to admit, this design is pretty damn clever. Put a half moon and trillion cut together and what do you get? A pear shape! The contrasting colours in the stones gives it a lovely offbeat twist and makes sure everyone knows they're two different stones making up a classic shape. The delicate halo looks beautifully feminine, too.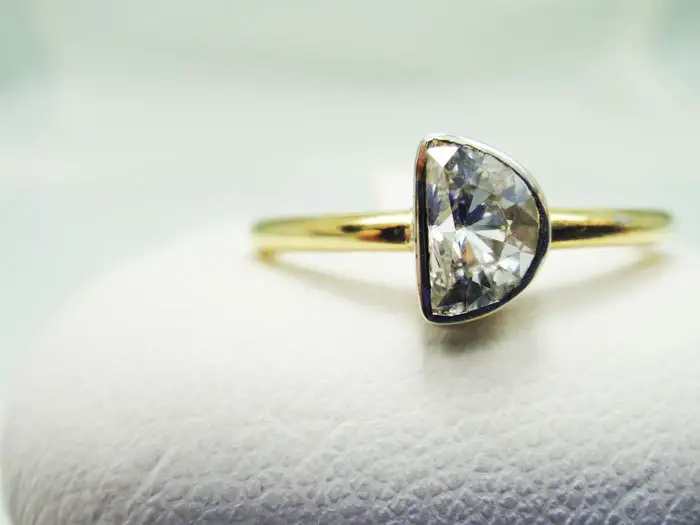 For the bride who likes to make a style statement without any fuss, this simple bezel design is a top choice. The thin band makes it look elegant and thoroughly modern, and the lack of accent stones let the half moon take centre stage and do all the talking.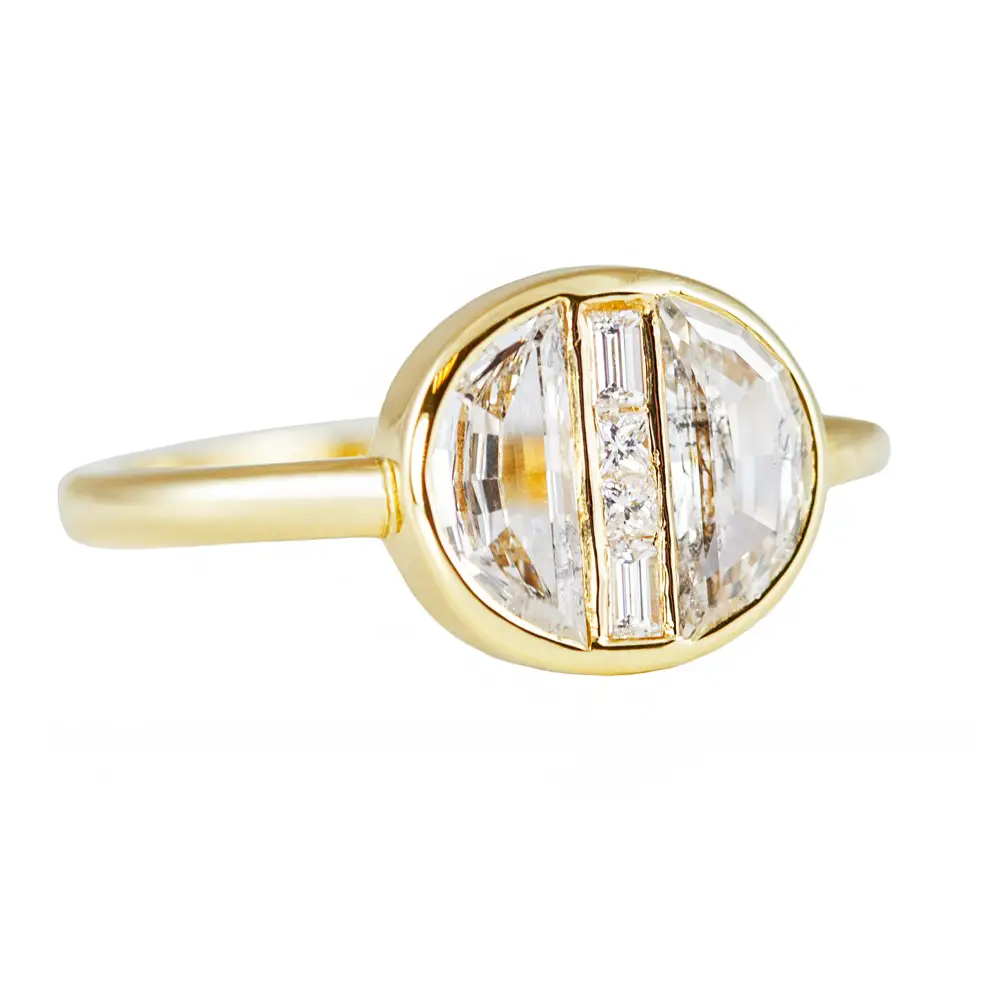 What's better than one half moon stone? Two, of course! Rather than stick them together to look like a broken round brilliant cut however, this design places accent stones in the middle to break up the look and give it a simple, ultramodern lift. The bezel setting is nice and secure too, and the thin yellow gold band gives it an ever so slight vintage feel.