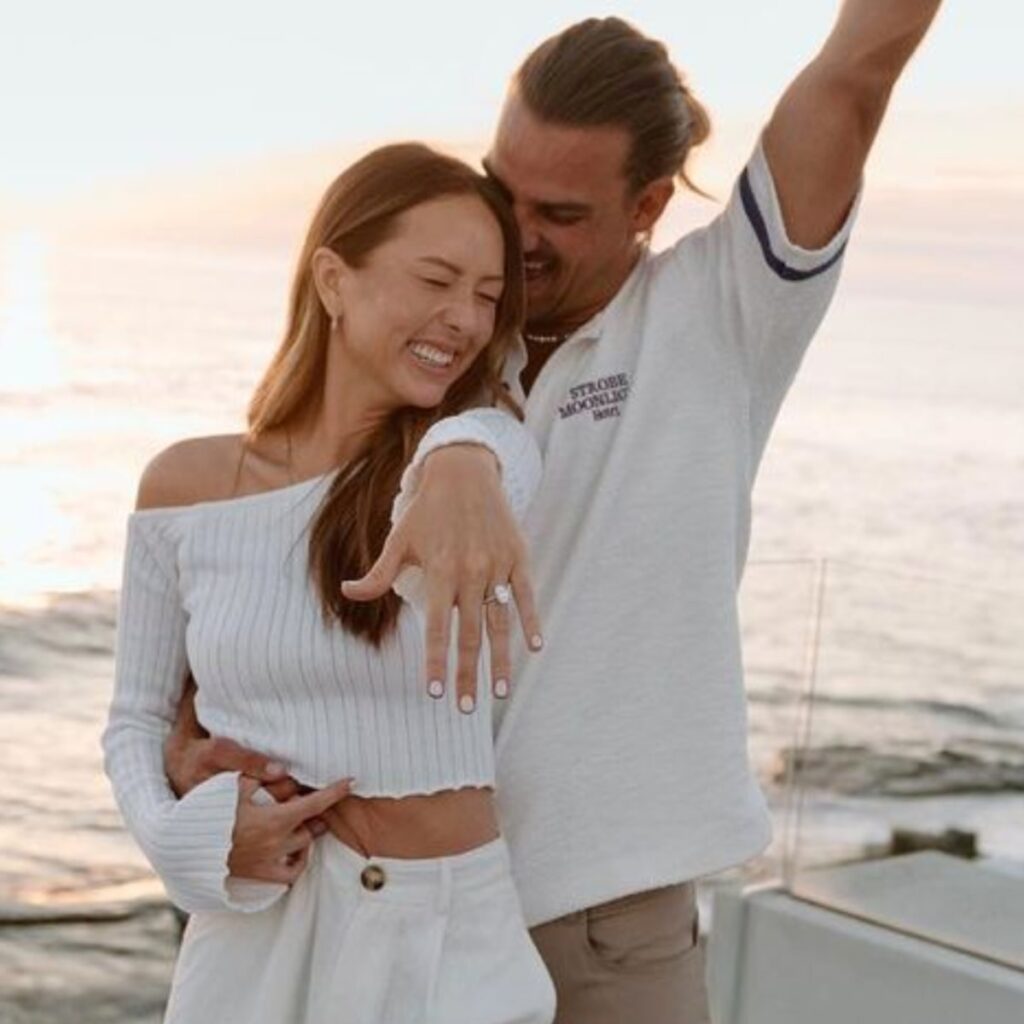 After connecting on Season 7 of Bachelor in Paradise, Abigail Heringer and Noah Erb are engaged. 
The pair crossed paths on the seventh season of Bachelor in Paradise in August 2021. Despite being dubbed "Most Likely to Live Happily Ever After" during the show's prom might episode, their relationship took a turn, leaving them to depart Mexico separately.
It was all but a small bump in the road, with the two rekindling their relationship away from the cameras. The rest was history, and Noah decided to seal the deal earlier this month. He proposed at a beachfront residence in La Jolla, San Diego. Picture the scene: a display of roses and candles on a rooftop overlooking the ocean. Abigail simply couldn't say no…
Here's everything you need to know about the engagement ring that sweetened the deal.
What Kind Of Engagement Ring Did Noah Give Abigail?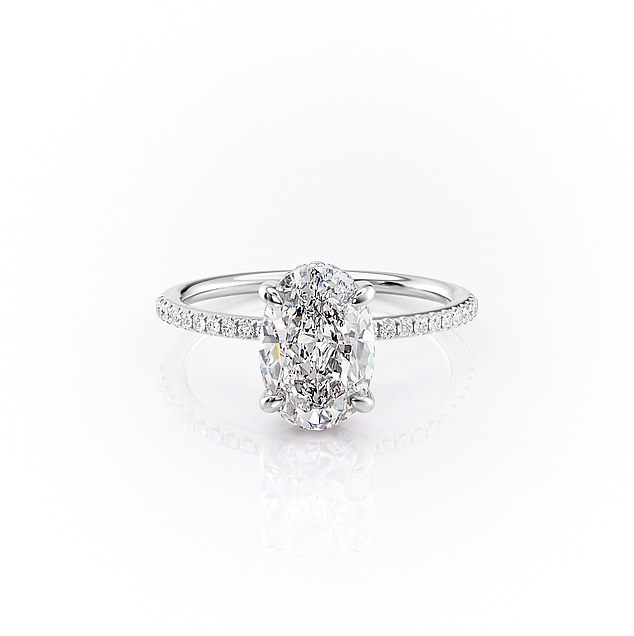 Noah proposed with a oval-cut lab-grown diamond engagement ring with a pave set band and hidden halo. Lab-grown diamonds are sometimes referred to as man-made or created diamonds as they are produced in a laboratory. They are physically identical to mined diamonds, with the only difference between the two being the point of origin. 
They share an identical growing process to mined diamonds. They form first as carbon atoms under high temperature and immense pressure, then bond together to grow a crystalline lattice structure. Once fully formed, they are cut and polished to reveal maximum brilliance. This diamond in particular is a 4-carat oval cut.
The oval cut itself combines the classic appeal of a round cut with an elongated shape, creating a balanced and graceful silhouette. It's set on a pave band which features diamonds placed so closely that they appear to form a continuous, sparkling surface, as if the band were "paved" with stones, hence the name "pave." This adds some extra sparkle to the stunning gem. Coupled with a hidden halo that provides a subtle but understated enhancement to the center stone, it's safe to say this diamond shines.

The most surprising part of the ring? It was surprisingly affordable: the exact gem retails for $15,500. Noah got Abigail's engagement ring from Keyzar Jewelry, and you can get one too!