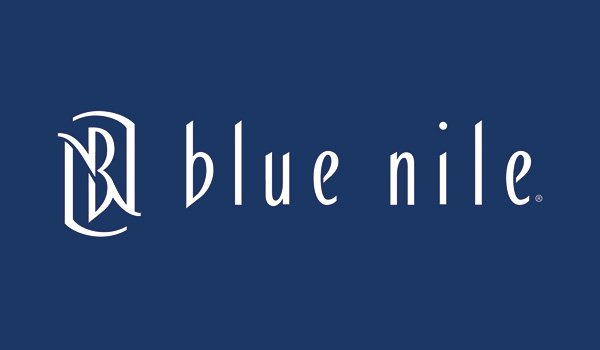 If you're on the hunt for an engagement ring, chances are you started your search online. You know, just to get a feel for average prices. Then you probably visited a jewellery store and realised that it can be much, much cheaper to buy online. Have you ever wondered why that's the case? And how selling engagement rings online actually works, when nobody can see the rings in person before they buy? The world of online jewellery retail is an interesting one, so here's a brief insight…
Blue Nile is one of the largest (if not the largest) online engagement ring retailers. It was founded by a man named Mark Vadon in 1999, after he was disappointed by his own bricks and mortar engagement ring shopping experience. The world wide web was still in its infancy then, and he saw an opportunity to simplify and enhance the ring buying process by moving it online. Over 15 years later, Blue Nile has produced over 1.7 million engagement rings and wedding bands for savvy customers.
But how exactly does it work? It's pretty simple really. Customers can buy just a diamond and take it from there themselves, or build their own custom made engagement ring with the help of Blue Nile's extensive diamond and setting choices, or shop their pre-made jewellery collections in the traditional way. Once you've made your choice, go through the payment process and your safely packaged ring will arrive at your doorstep within a few days (and sometimes as little as 16 hours).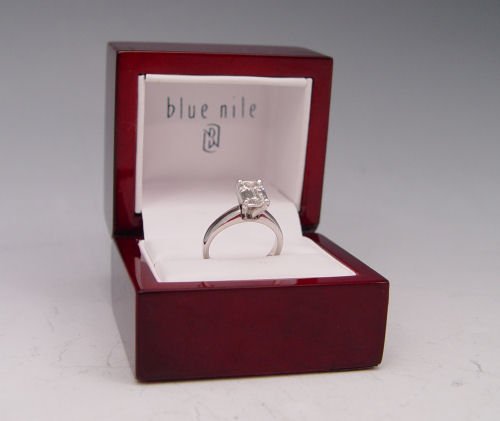 What happens behind the scenes is pretty fascinating however. Forbes recently took a tour of Blue Nile and came back with some fascinating findings… First of all, Blue Nile's 'fulfilment centre' (where the jewels are put together and shipped out)  is a completely non-descript building with no branding whatsoever. Why? Because there are over 200,000 diamonds, precious gems, and pieces of precious metal inside, meaning security is a top priority. Makes sense.
The company doesn't 'make' jewellery in the traditional sense. While there is a lot of hand crafting, the process is a well oiled machine – or should we say assembly line. Each piece needed to manufacture the final ring arrives at the assembly line in a clear plastic bag. The ring shank is sized, the mounting soldered onto the shank, the diamond is polished and placed onto the mounting, and then the almost-finished piece goes into quality control and ultrasound cleaning before being packed up and shipped out.
90 staff work the fulfilment centre and range from those who've never worked with jewellery or metal in any way to expert gemologists and goldsmiths with decades of experience. Obviously, the experts work on the most complex pieces while the not so experienced staff complete the more menial tasks. Everyone has a highly specific job that only makes up one tiny part of the overall ring manufacturing process, and once they've mastered one job they get trained up on another.
They all produce around 300 – 400 jewels per day, and during busy times with extra staff on board that number can rise to 900 – 1100 per day. That's one finished engagement ring per minute. Pretty impressive, right? Well, it's about to get even more impressive; 99% of Blue Nile orders are delivered on time, and the majority arrive within 48 hours of the order being placed!
You may think that with such a speedy turnaround, the quality of the engagement rings is bound to suffer. Online feedback from past customers is overall extremely positive, and Blue Nile has certain safeguards to ensure quality standards are met. Each and every diamond has a certificate from either the GIA or AGS, and it comes with a full rating report too. They also use only certified conflict-free gems and their facility has no waste, so they're an ethical and eco-friendly choice too.
And now for the big question; why are Blue Nile engagement rings so much cheaper? The answer is simple; because they don't have any physical stores. That means they don't have to deal with the costs of leasing those store buildings, employing sales staff, paying bills, etc. etc. It cuts their overhead costs drastically, which means you'll quite possibly get a much better deal than a bricks and mortar store. The downside, of course, is that you can't see the ring in the 'flesh' before buying, don't have the benefit of an expert helping you, and will have to rely on your own research for the most part.
Still, it's makes the prospect of buying online pretty exciting. The full article from Forbes makes for very intriguing reading, and you can find it here:
http://www.forbes.com/sites/anthonydemarco/2016/10/26/how-blue-nile-delivered-1-million-pieces-of-bridal-jewelry/#17fb227e666f