It's not just us, many of the reviews available online come to the same conclusion:
When it comes to buying an Engagement Ring online, JamesAllen.com is the best place to go.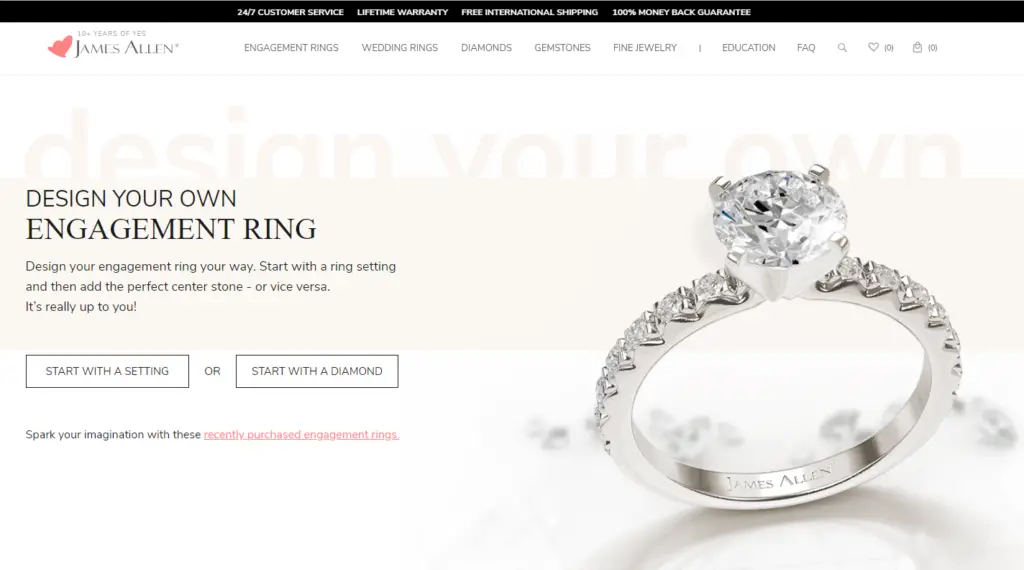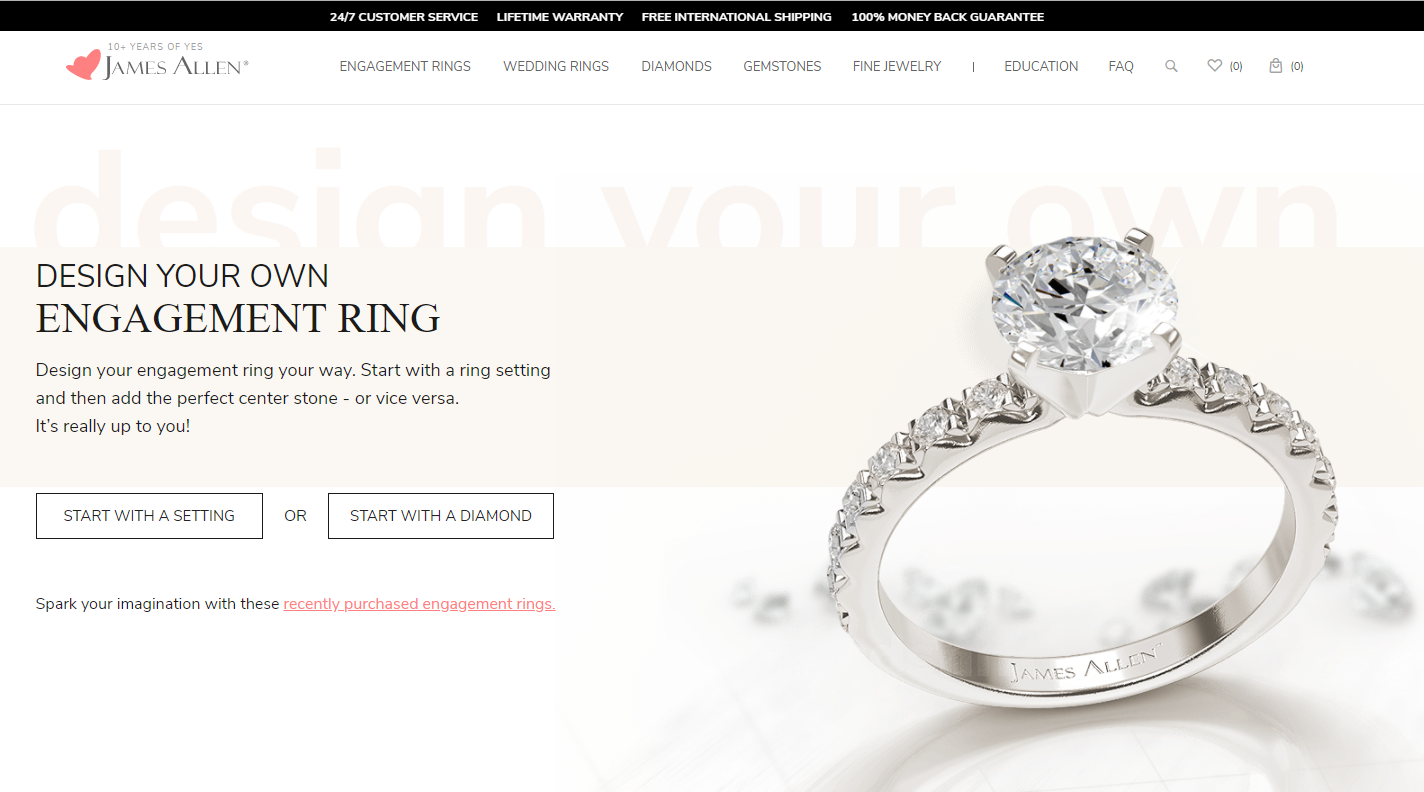 Why do we recommend JamesAllen.com for online ring purchases?
A gigantic inventory of several thousand Diamonds which have all been inspected by experts.
An excellent shopping experience. You can design your own ring by browsing excellent images of the stones and settings.
Clear indications as to the correct certifications of the diamonds. Especially look for GIA and AGS reports.
A very large selection of CanadaMark diamonds – If it is important to you that the gem is a Conflict Free diamond, these are the ones to go for.
"No questions asked" refunds up to 30-days and a buy-back policy for up to two years.