Every week we pick the best and worst engagement rings to emerge from the land of the rich and famous. This week, two musically-inclined ladies go head to head…
Engagements happen on a daily basis in showbusiness. Naturally, every bride – whether famous or not – thinks that their own engagement ring is the most beautiful in the world. The rest of us, however, may or may not feel the same. We scour the web every week for the latest celebrity engagement news, and choose what WE feel are the best and worst. It's all done in the spirit of fun, we mean no harm – and of course we wish the best to all of the happy couples! Here are our picks for this week…
The Best: Michelle Branch
Remember Michelle Branch? She found worldwide fame at the tender age of 18 with her breakout hit 'Everywhere', and since then has a long and very successful music career. Highlights so far have included a song with legendary guitarist Carlos Santana, appearing in Buffy the Vampire Slayer, Charmed and One Tree Hill, one Grammy award and three further nominations, and a foray into country music with 'The Wreckers'.
In her early twenties Michelle married her bass player at the time, Teddy Landau. The couple had one child together, but divorced after 10 years in 2015. Soon after that, she met Patrick Carney of the Black Keys at a Grammy party and the two have been inseparable since. In a sweet message on Instagram last week, the singer wrote: "Thank you for all the birthday love and wishes. Last night, right before I blew out my candles, Patrick asked me to marry him and then I had nothing left to wish for. 34 might be the best year yet." How sweet!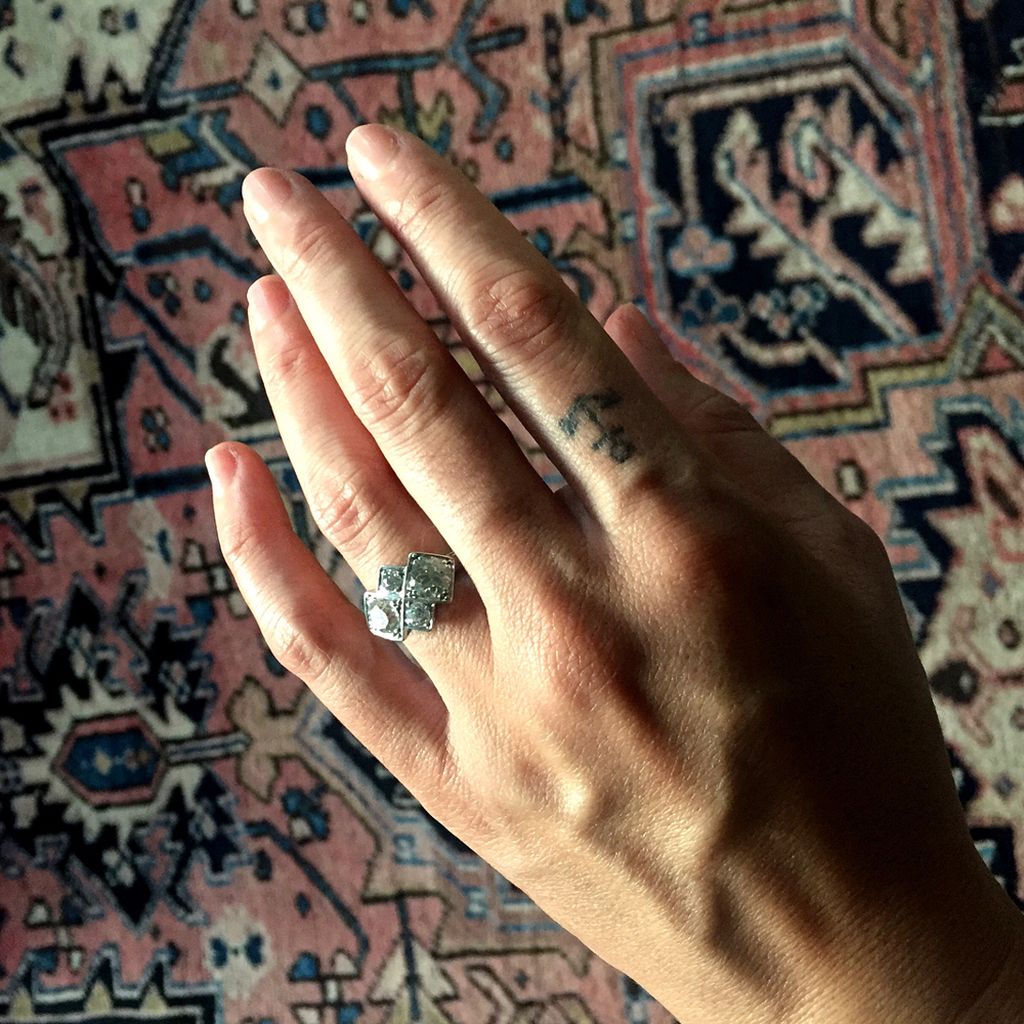 Enough backstory – LOOK at that ring. It's a newly designed art-deco inspired stunner, and we can't stop staring at it. Two large and two small round diamonds are surrounded by further small diamonds, placed in square settings and arranged in a contemporary but timeless layout. Beyond that, we just don't have the words to describe it.
Our Verdict: Wow. Just wow. Everything about this engagement ring is absolutely stunning. The design, the sparkle, the diamonds… we can't get enough. Best birthday present ever! Art Deco is here to stay.
The Worst: Penny Lancaster Stewart
If you've watched Strictly Come Dancing (UK counterpart to Dancing With The Stars) or are a fan of Rod Stewart, you'll know of Penny Lancaster Stewart; she's Rod's very talented and very beautiful wife. Although she's arguably best known for being the rock star's other half, there are plenty of other reasons why you should get to know her; she's a certified fitness trainer, a model, photographer, dancer, and a regular panellist on TV show Loose Women.
She med Rod in 1999, when the singer offered to let her take photos of him on tour. Love blossomed, and they've since  welcomed two children together (Rod's 7th and 8th): Alastair in 2005 and Aiden in 2011. They married in 2007, and marked their 10th anniversary this year by renewing their vows. So we thought it only fair that we take a look at her engagement ring…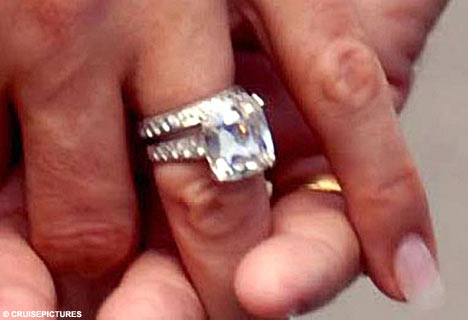 Penny wears a giant princess-cut diamond, set in platinum with pave diamonds around the band. According to tabloids it could cost as much as £500,000. She wears it with a pave diamond wedding band, clocking in at a more modest £5000 (according to the Daily Mail, at least).
Our Verdict: It's a beautiful ring, no doubt about that. But nothing – literally nothing – can possibly beat Michelle Branch's art deco beauty. This bling is beautifully cut though, and suits Penny's sweet yet glamorous style down to a tee.