Every week we pick the best and worst engagement rings to emerge from the land of the rich and famous. In this edition, we compare two noted bachelors' chosen rings for their future brides…
Engagements happen on a daily basis in showbusiness. Naturally, every bride – whether famous or not – thinks that their own engagement ring is the most beautiful in the world. The rest of us, however, may or may not feel the same. We scour the web every week for the latest celebrity engagement news, and choose what WE feel are the best and worst. It's all done in the spirit of fun, we mean no harm – and of course we wish the best to all of the happy couples! Here are our picks for this week.
The Best: Taylor Nolan
We have to admit: The Bachelor and The Bachelorette are two of our biggest 'guilty pleasure' TV shows! And after seeing this bling, we now have another one to add to the list; spin off show Bachelor in Paradise. In case you don't know, The Bachelor is a reality TV show following a very handsome bachelor (surprise) as he selects a future wife from a handful of hopeful women. Bachelor in Paradise features both previous contestants from both shows, sparking or rekindling relationships on an isolated exotic island.
This season was quite dramatic, but it had a happy ending; bachelor Derek Peth proposed to bachelorette Taylor Nolan during the season finale! Derek had this to say: "Paradise was amazing, I definitely had started to fall in love with Taylor while we were there but once I went to Seattle and saw her friends and family, it definitely was seeing her heart connect with her loved ones and her animals." Cute!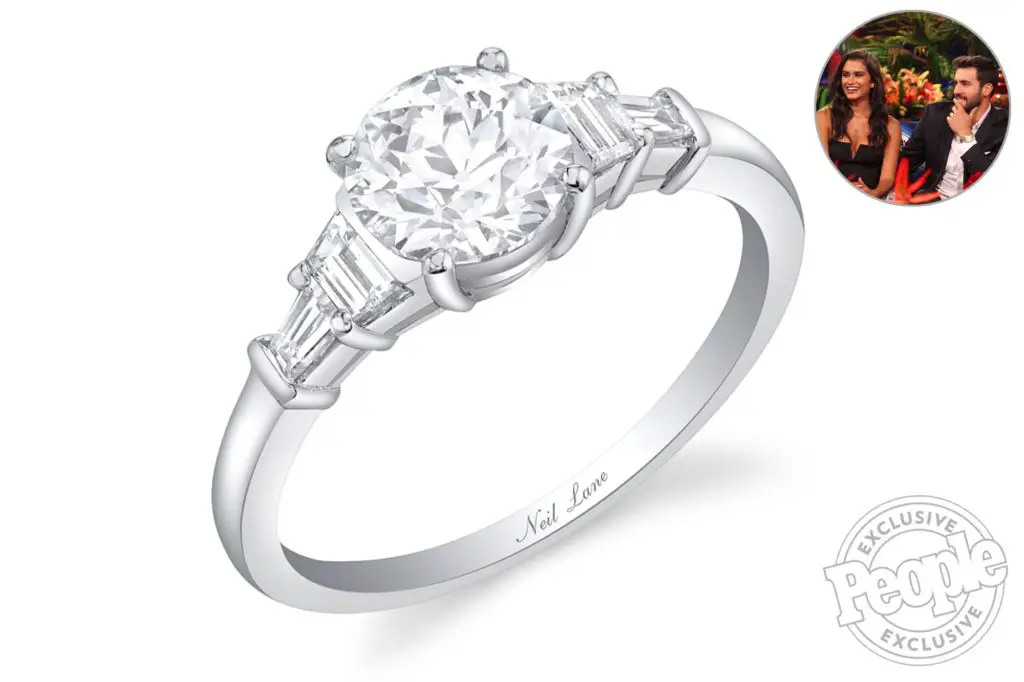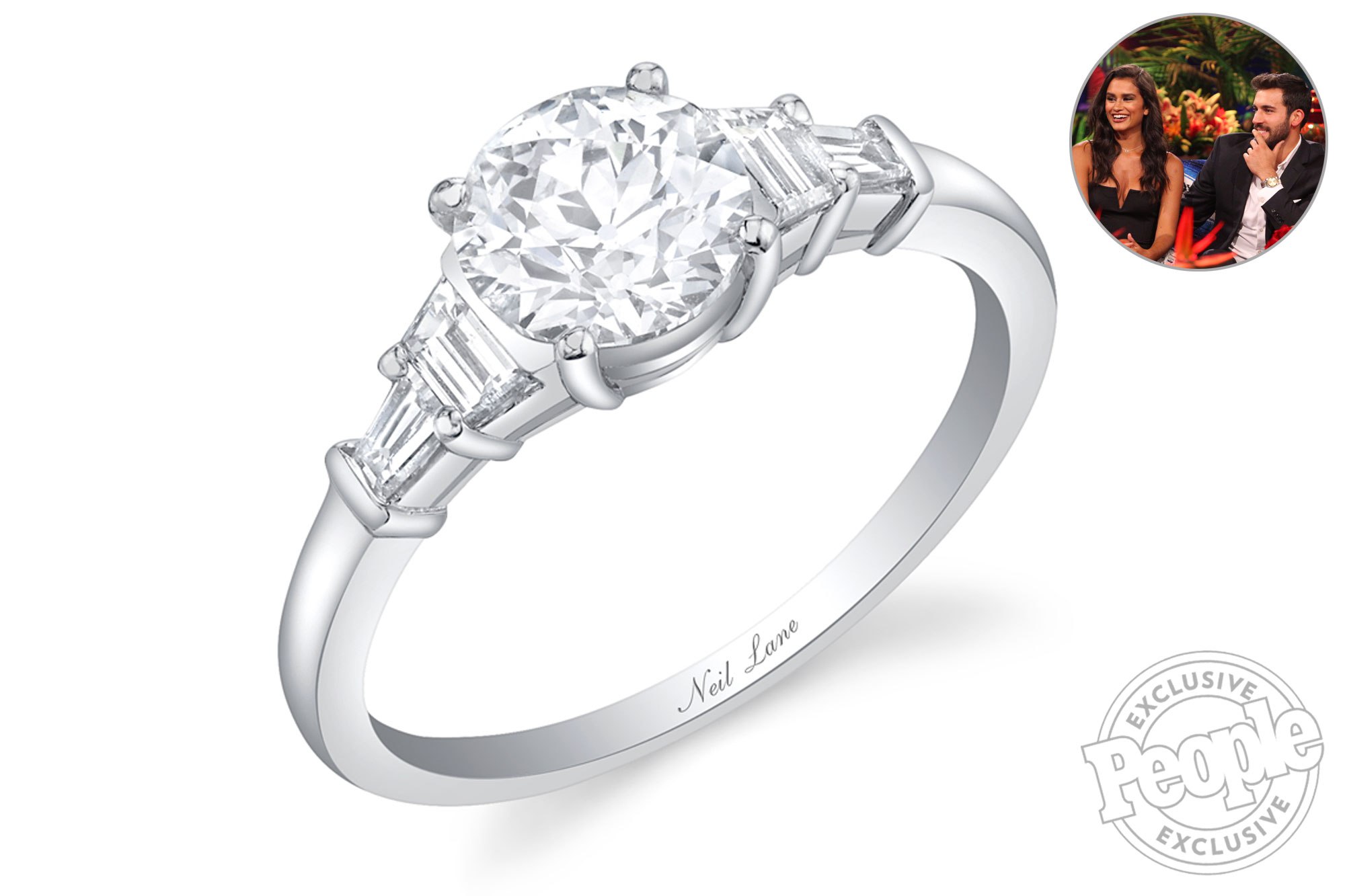 As always with The Bachelor and its spin-offs, Neil Lane was on hand to provide some stunning engagement rings to choose from. Derek had to opt for either a rose gold ring with small diamond details, or a 2 carat round diamond set in platinum with four accent stones; two trapezoid diamonds and two tapered baguette diamonds. Guess which one he chose?
Our Verdict:  We agree completely with Neil Lane when he commented that "it felt more traditional and classic, but still had a mid-century vibe." And we love what the accent stones bring to the piece. You chose well, Derek!
The Worst: Cara Santana
Cara Santana is a Texas born actress and fashion blogger that you'll most recently have seen in the Reunion movie. She's also a regular on red carpets and fashion week front rows – but if you're not familiar with her, you should recognise her husband-to-be. He's starred in Smallville, Dallas, John Tucker Must Die, and his breakout and most famous role as … the very handsome gardener John Rowland, who tended to Eva Longoria's yards in Desperate Housewives.
Jesse and Cara have been a couple since 2009, so an engagement was a looong time coming. It actually took place last year and the pair are set to walk down the aisle very soon. In case you were wondering, he popped the question while on a romantic cruise down the Hudson on a 50 foot sailboat while admiring the Manhattan skyline. We're not jealous at all….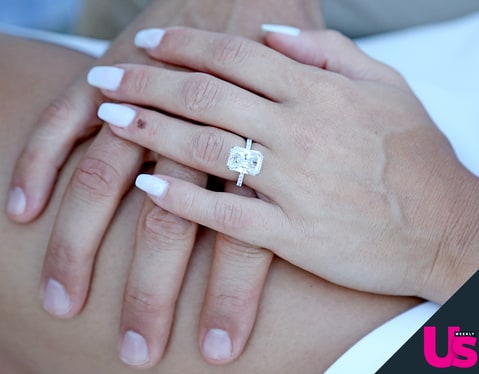 At the recent New York Fashion Week however, we got a sneaky glimpse at Cara's absolutely stunning engagement ring. It's a 5.5 carat emerald shaped diamond, which Jesse helped design. It's complemented by a pave diamond band and we're assuming with a diamond that size, only platinum would do for the band.
Our Verdict: We really love this ring. It's a true beauty, just like Cara. It's simple, and that diamond means business. The only problem is… we've seen so many engagement rings just like this already. Sorry Cara and Jesse, but Taylor's ring is more unique and wins the week.