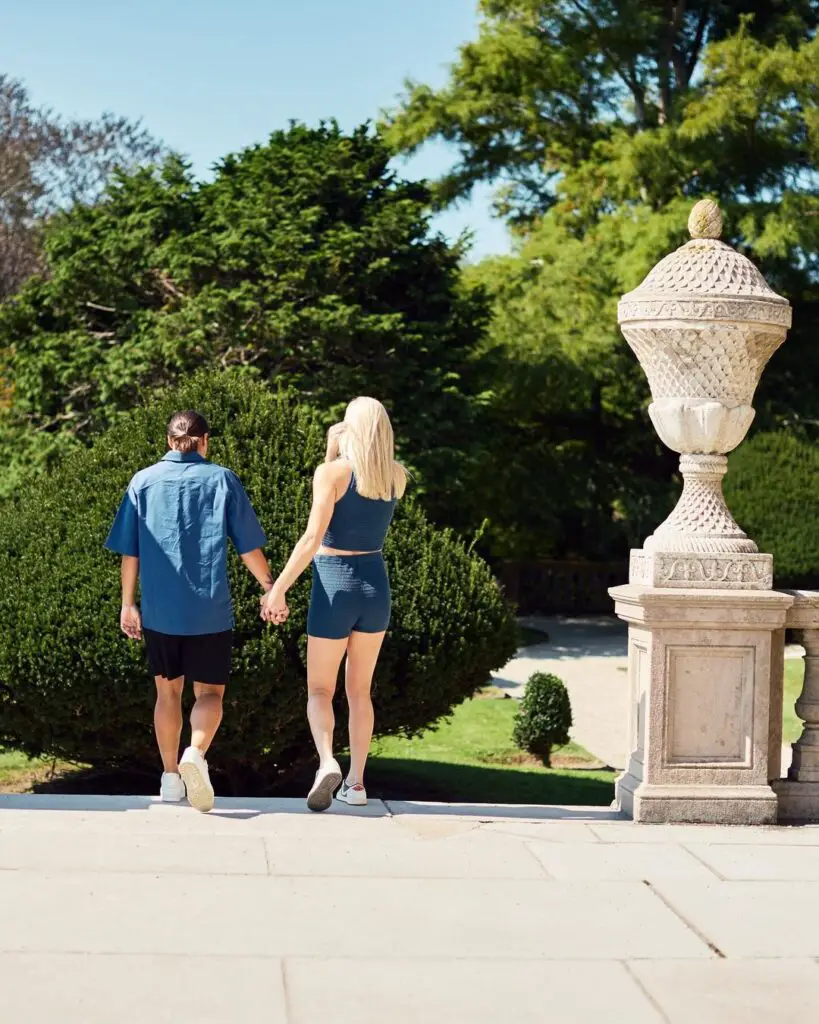 Blow the whistle, Sam Kerr and Kristie Mewis are engaged. It's happened.
The Roman Empire of women's soccer is heading down the aisle (and they are still teasing us about it). Sam Kerr, Australia's biggest football star, first hinted at an engagement with an Instagram post showing her wearing a Cartier love ring on her wedding finger. It raised a few eyebrows, but Kristie went ahead and knocked it out of the park this week with a simple dump captioned 'Some old and some new' in a playful nod to something old, something new, something borrowed. The kicker? 
The oval-cut solitaire diamond front and center. 
The couple met while they were both playing for competing clubs in the US league in 2019. They spoke online during the Covid lockdown before spending two weeks in quarantine together, where they quickly fell in love.
They went public with their relationship a year later with an Instagram post captioned only with a red heart emoji. And now, it seems fitting that they announce their engagement in the same way: vague, yet straight to the point.
What Does Kristie Mewis Engagement Ring Look Like?
Kristie Mewis ring looks to be an oval-cut solitaire diamond on a gold band and it embodies a timeless and understated elegance. The oval cut is renowned for its brilliance and sparkle, which works perfectly for Kristie, who is known for her style. The solitaire setting leaves the focus squarely on the diamond, symbolizing a love that stands alone and shines brightly. Anyone that's followed these two knows that it couldn't be more fitting. 
We don't have any info yet as to the carat weight, but it looks pretty substantial in the images we do have. Sam has also been seen with some bling of her own: she's been sporting a Cartier love ring in yellow gold on her wedding finger. It's very much contrasting to Kristie's dainty and feminine engagement ring, but is every bit as beautiful. 
Here's to the happy couple!