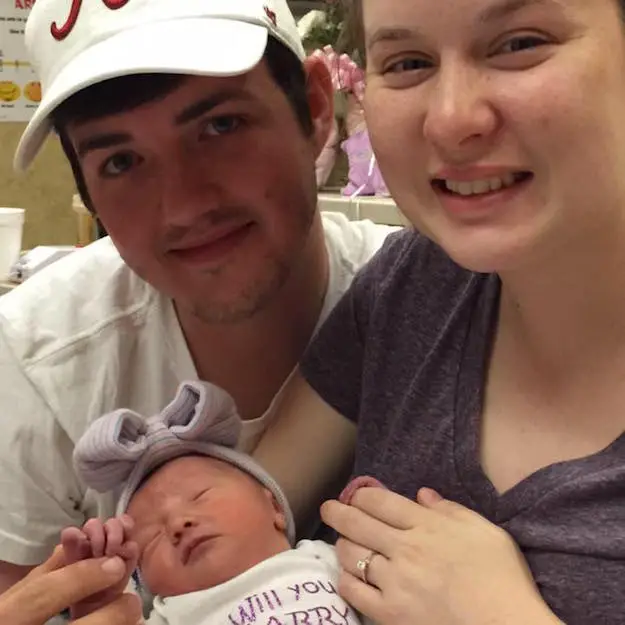 No, we're not talking about babies getting engaged to each other. This is an adorable little proposal story and one of the cutest things you'll see today…
Triston Lowery gave birth to beautiful baby girl, named Lynleigh, on October 15th in Mississippi. Proud dad Michael Miles was right by her side the whole time. As Triston waited for her baby to be cleaned up and brought back to her so she could hold her for the first time, Michael had a surprise waiting.
When the couple discovered Triston was pregnant, there was some speculation around whether they would get married or not. Michael kept quiet on the matter, but not because he didn't want to tie the knot – because he had already decided he wanted their new baby to be a part of the proposal, when the time came.
With the help of Triston's mother, he devised a heart melting plan. When baby Lynleigh was with the nurse and out of sight of her expectant mother, he had her dressed in a specially made onesie with 'will you marry my daddy?' printed on it. Picking the little bundle up, he handed her over to Triston, who instantly realised what was going on.
Watch the beautiful moment unfold below!
https://www.youtube.com/watch?v=eCh4oOTtd9E