It should've been a super sweet moment. And it was… eventually.
English couple John Drennan and Daniella Anthony are celebrating 10 years of being together this year. Such a milestone requires something big, so they decided to celebrate under the bright lights of New York City… and John decided to propose.
He got down on one knee in Central Park among the last of Autumn's leaves and not too many people, and she said yes straight away. Although she knew the ring was too big, John was so excited to have a fiancee that he insisted on her wearing it for the evening. They made their way back to Times Square and then… you guessed it, the ring slipped off Daniella's finger.
Trying to find a small object on the pavement in such a busy section of a city is one thing – but the ring didn't just fall to the ground; it fell through a subway grate! NYPD officers came to help straight away, prying open the grate and searching by torchlight, but neither they or the many passers by who stopped to help could find the ring in the dark pit below. Daniella and John had no choice but to give up, go home, and go buy another ring.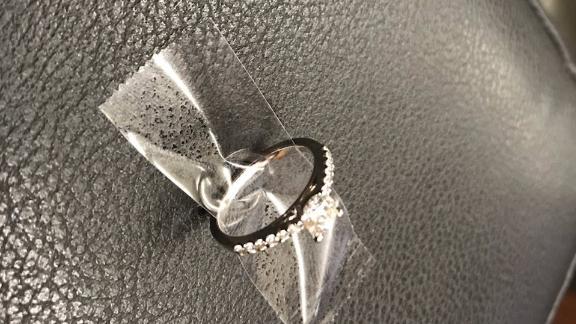 As soon as they landed back in England however, they were getting messages left, right and centre asking them if they were the couple who dropped their engagement ring down a grate in Times Square. The NYPD had posted CCTV footage of the disaster on Twitter, along with an announcement that they found the ring and wanted to reunite it with its owner!
But guess what? The story doesn't end there. Having caught wind of the story, John and Daniella jetted back to the Big Apple courtesy of none other than Ellen Degeneres to appear on The Ellen Show. They were finally reunited with their now famous engagement ring and the two police officers who found it, so naturally John re-proposed on live TV. Thankfully, the police officers gave them ring adjusters to make sure Daniella's bling stays put this time.
The happy, re-engaged couple chatted about their wedding plans, revealing that they wanted to save up some money first and get hitched in the summer of 2020. Big-hearted Ellen then pulled out a cheque for $10,000 to help them on their way. How's that for a stroke of bad luck turned good?
Watch the whole segment below: