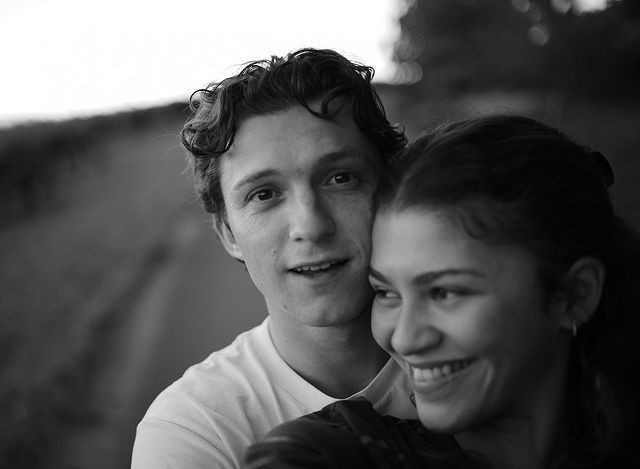 Zendaya and Tom Holland's relationship has been a subject of fascination and speculation since day one. The "Spider-Man: No Way Home" co-stars, both 27, were first spotted kissing in public in July 2021. Since then, the couple — known as "Tomdaya" — have been seen at red carpet events, basketball games and most recently, Beyoncé's Renaissance world tour. Fans from across the globe were ecstatic when Zendaya finally referred to Tom Holland as her boyfriend, however, as time goes on, people are wondering when, or if, the couple will announce their engagement.
Adding fuel to the rumor mill, Zendaya recently appeared on her Instagram Stories wearing a massive yellow diamond ring, sparking questions about whether Tom Holland had finally popped the question. 
But what's the deal with that ring? Is Zendaya engaged, or is there more to this story than meets the eye… 
Is Zendaya Wearing An Engagement Ring?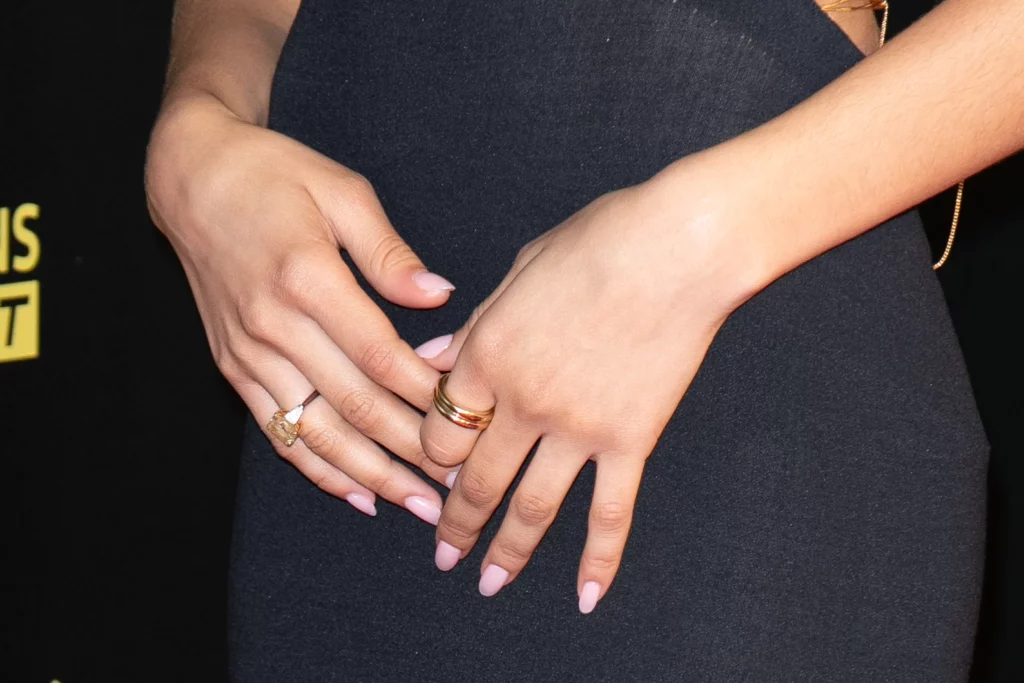 In one of her Instagram stories, after attending the 29th Screen Actors Guild Awards and other high-profile events, eagle-eyed fans spotted the prominent ring on her left hand.
One Twitter user exclaimed, "Is Zendaya engaged? Her last story on Insta, tell me why she's got a massive rock on her wedding ring finger." Another fan tweeted, "Am I the only person freaking out about that diamond ring on Zendaya's finger in her latest IG story?"
Unfortunately, the answer is a strong no. Zendaya took it upon herself to separate fact from fiction, revealing that the ring has nothing to do with an engagement. Instead, it's a piece of Bulgari jewelry she treated herself to. During an interview, Zendaya explained, "This is my splurge, my treat myself. I do get a little employee discount," alluding to her role as a Bulgari ambassador. She added, "It feels like it's going to be an heirloom; one day, I can give it to my grandchildren."
But this isn't the first time Zendaya has sparked engagement rumors. The Emmy-winning actor also shut down speculation that she and boyfriend Holland had gotten engaged after an Instagram selfie showing off a black Golden State Warriors hat and a pearl ring on her right hand sent social media fans into a frenzy. She said in a since-expired Instagram story that the rumors had her feeling like, "I can't post anything, you guys." "I posted it for my hat. Not for the ring on my right finger, you guys" she said and laughed in the video. "Seriously, you think that's how I would drop the news? What?"
While the engagement rumors might be just that—rumors—fans continue to speculate about what the future holds for this beloved Hollywood couple. We'll be keeping a close eye on Zendaya and Tom Holland's relationship, and notably, any sign of a sparkler…