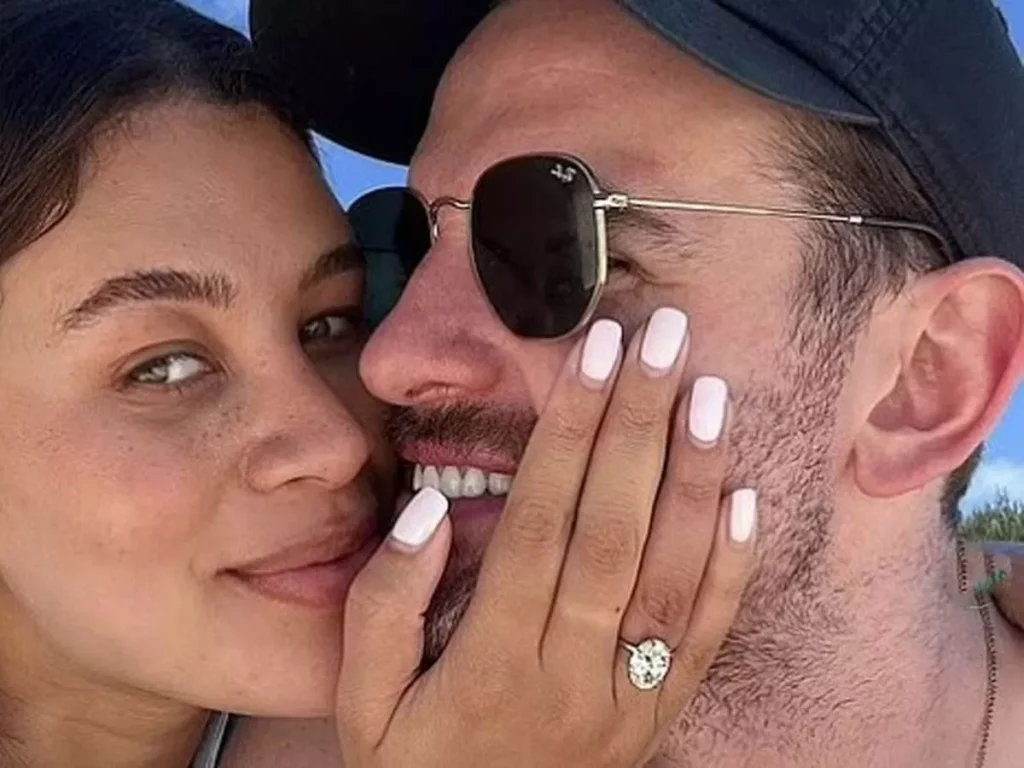 Talk about love on the island… Love Island series three star Montana Brown has announced she is engaged to Mark O'Connor.
The pair, who share a baby together, made their relationship public two years ago and Montana shared a sweet snap of Mark down on one knee at a beautiful beach. She captioned the post "13.04.23 🤍💍" and gave us a glimpse of her stunning oval-cut diamond. 
Here's everything you need to know about her beautiful engagement ring.
What Does Montana Brown's Engagement Ring Look Like?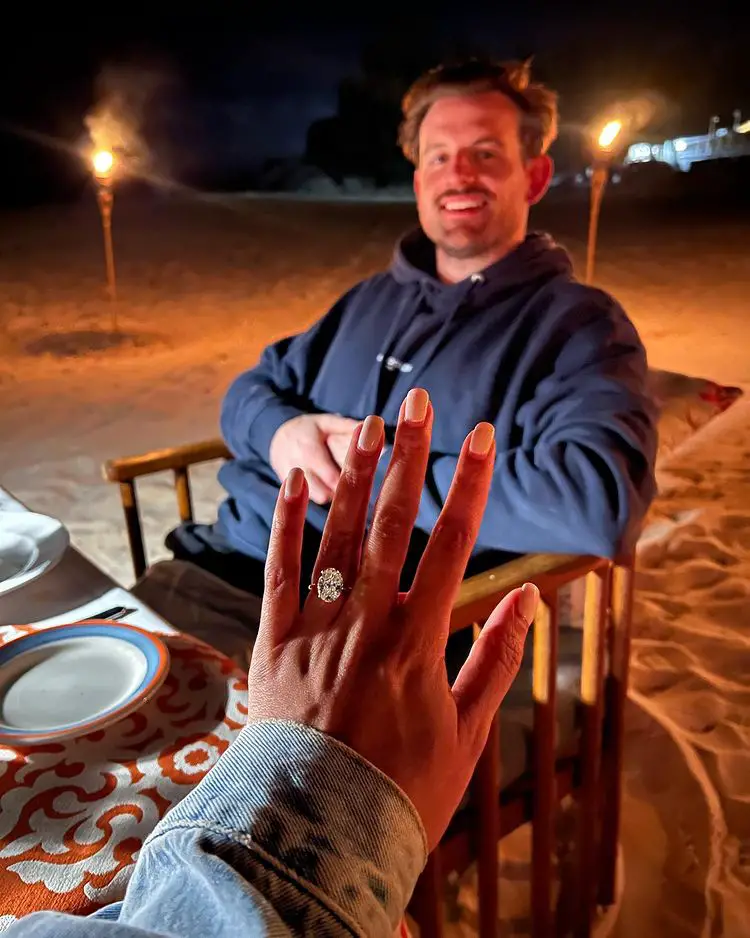 Montana's engagement ring features a massive oval-cut diamond set in a platinum band. 
Oval cut engagement rings are renowned for their timeless and elegant appearance. They combine the classic appeal of a round cut with an elongated shape, creating a balanced and graceful silhouette. The oval also has a similar faceting pattern to round brilliant-cut diamonds, resulting in excellent sparkle, brilliance, and fire. It maximizes the gemstone's ability to reflect light, making it a popular choice for those who those who want a brilliant, eye-catching ring.
Not that Montana's ring needs any help: with a diamond that looks to be more than 5 carats, it's already a blinder.
Who Designed Montana's Engagement Ring?
Montana's ring was designed by Boodles, a luxury British jeweler known for its stunning collections of fine jewelry. The brand was established in 1798 and has been awarded several accolades for its exquisite designs, including the prestigious Queen's Award for Enterprise in the UK.
The brand's unique and contemporary designs have made it a favorite among celebrities, and it's known for its use of high-quality gemstones and diamonds in its jewelry, making them a top choice for those seeking the very best in luxury jewelry.
Speaking of luxury jewelry, a ring like this doesn't come cheap.
How Much Is Montana Brown's Engagement Ring Worth?
The exquisite ring is said to be worth around $250,000, and in our humble opinion, it's worth every penny. 
For Montana and Mark, this engagement ring is a testament to the love they share and their journey together. The ring's stunning design and exquisite craftsmanship make it a valuable asset to her jewelry collection and a timeless piece that she can cherish for years to come.