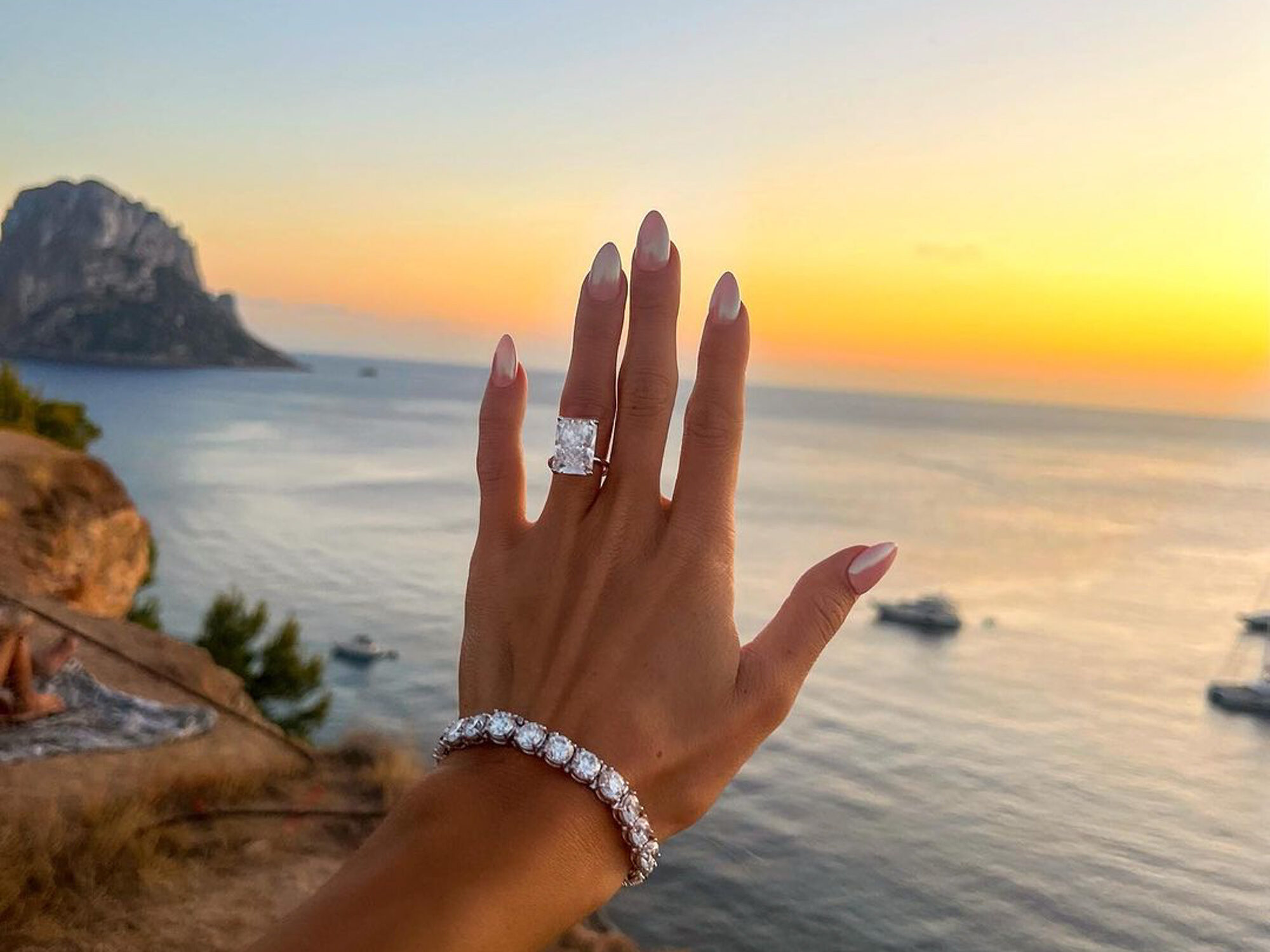 Recently, fans of the Real Housewives of Miami were taken aback by the news of Lenny Hochstein's engagement to Katharina Mazepa. Legally, Lenny is still legally married to Lisa Hochstein. 
The proposal took place on top of an ancient pirate cave, with the sunset over breathtaking Es Vedrá as the backdrop. Whilst the engagement was surprising, the real shocker was the incredible ring. A 12-carat radiant diamond set as a solitaire stone.
Here's everything you need to know about the ring.
What Kind Of Ring Did Lenny Give Katharina?
Lenny proposed to Katharina with a 12-carat radiant diamond set as a solitaire stone.
The choice to keep it simple accentuates the near-colorless and extremely high-clarity of the stone, making it a true showstopper. Such a high-quality diamond of this size is incredibly rare and consequently comes with an exceptionally expensive price tag. 
Dare we say it, we would value the dazzling gem between $1-1.5 million dollars. Finding a diamond of this quality likely involved weeks of careful planning. The result is a breathtaking gem that reflects the love and dedication of the couple.
Lenny is no stranger to incredible engagement rings. Last year, Lisa Hochstein also showcased an "upgraded" ring from Lenny, valued at around $750,000. While both rings are stunning in their own right, Katharina's 12-carat radiant diamond definitely takes the cake.
Despite the controversies surrounding their relationship, Lenny Hochstein's engagement ring has stolen the show. Lisa, who?