If recent engagement ring trends are to be believed, diamonds are on the way out and coloured gems are on the way in. With celebrities choosing sapphires, rubies and emeralds over the classic diamond, rising concerns about ethics and the environment, and a style preference for unique and non-traditional styles, you'll be seeing plenty of brides with colourful engagement rings. Does your other half want to be one of them? If so, here's a (very) rough guide to what gemstone she might like.
Fancy diamond
If she likes the finer things in life and regularly covets celebrity engagement rings, she'll definitely fall in love with a fancy diamond. But there's bad news – these do not come cheap, hence why you only see them on celebrity hands. Fancy diamonds are diamonds with a noticeable colour as opposed to transparent. Yellow is relatively common, but shades of pink, red, blue and many more can be found (although they are very rare and therefore astronomically expensive). See Kelly Clarkson's canary diamond engagement ring or Blake Lively's pink oval-shaped diamond for inspiration.

Sapphire
After Prince William proposed to Kate Middleton with his mother's stunning sapphire and diamond engagement ring, brides everywhere have looked to her for inspiration. There has been a slight but noticeable increase in sapphire engagement rings since then, and they're only set to get more popular. If your princess dreams of a fairytale ring with a non-traditional (but royalty-worthy) twist, this could be the perfect choice.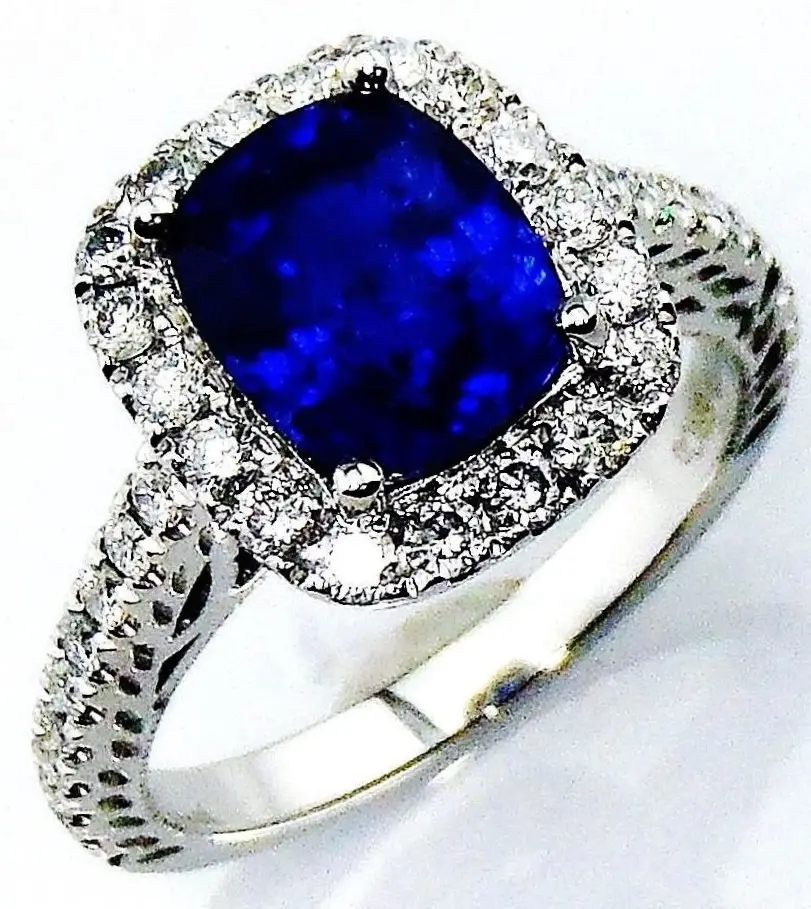 Emerald
The majority of the world's emeralds are mined from Colombia, and the colour emerald green is also strongly associated with Ireland. So if your future wife has a family heritage from either of those places – or is just a fan – an emerald engagement ring is a thoughtful, romantic choice. Green also looks great with dark skin or red hair, and is a winning combination when paired with yellow gold. Emerald is still catching up with sapphires and rubies in popularity, so an emerald engagement ring will still be really unique, too.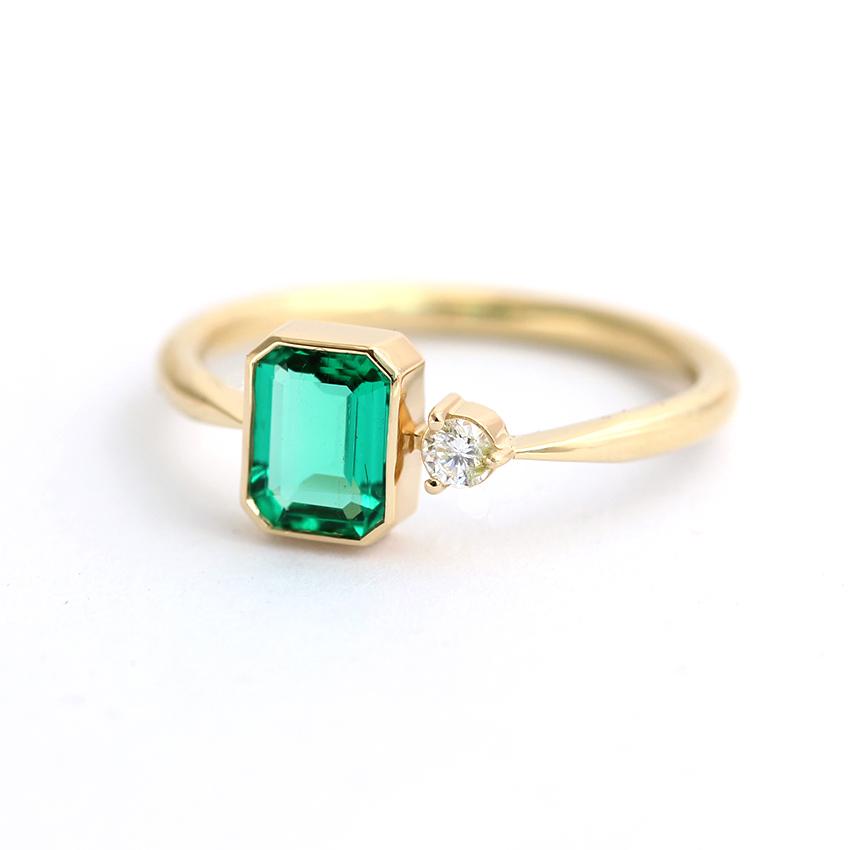 Ruby
Ruby is the fourth gemstone defined as 'precious' (along with the three previous gems above), and is a sophisticated, very glamorous choice for a like-minded lady. You'll often see rubies in antique rings, so if she's expressed interest in this style, a ruby is a marvellous choice. For maximum chic, team rubies and diamonds with platinum or white gold. If hollywood glamour or old world royalty sounds like something she'd be into, this is the right track to go down.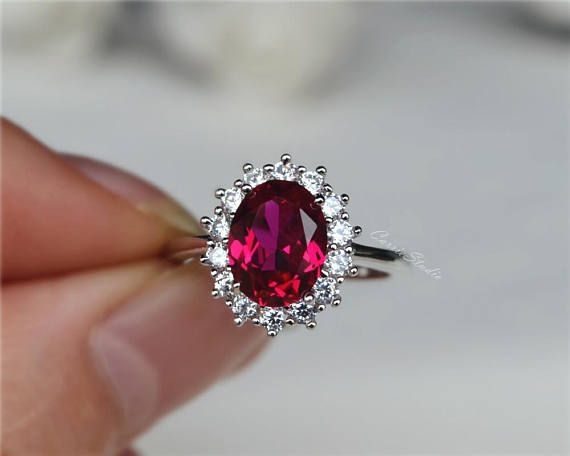 Opal
If she wants a truly unique engagement ring, an opal makes a fine choice. An engagement ring with an opal centre stone, delicate diamond halo and yellow gold band is hands down our favourite style. It's non-traditional but still dreamily romantic, a real conversation starter and best of all, it looks good with any outfit. If she wants a non-traditional ring with a feminine and totally beautiful style, opals are ideal. Disregard anything you've heard about opals being bad luck – it's all just myth and legend.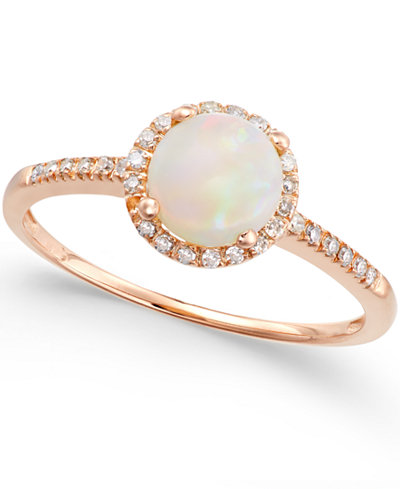 Aquamarine
Sapphires, rubies and emeralds are all very bold and strong in colour. If your girl wants a coloured gemstone that's a little more delicate in style, consider aquamarine. This is a worthy gemstone for ladies who are non-traditional but still understated in style. Aquamarines set in white gold or platinum (or teamed with diamonds) have an ethereal, Lord of the Rings vibe – so if she's a fantasy fan, even better!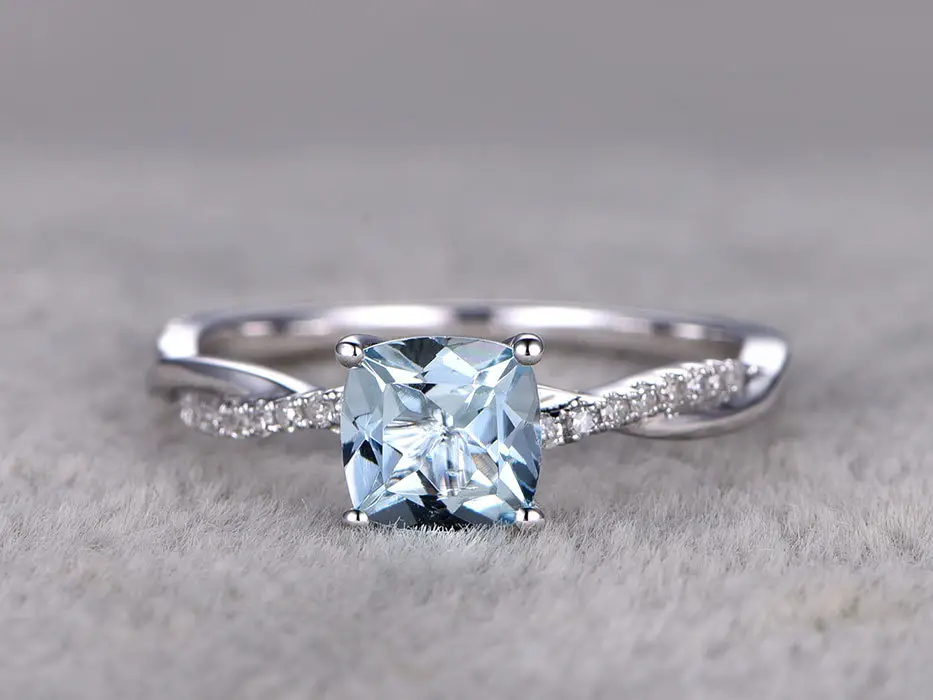 Amethyst
There aren't many gemstones in the world that are purple, so amethyst by default makes for a one-of-a-kind engagement ring. If she's a new-age, spiritual type of girl, all the better. Amethyst has a well-known reputation for having special powers, among them creating emotional and spiritual balance, encouraging patience, and improving intellectual thought. Basically it's a super stone! Plus it's purple and pretty. What's not to like?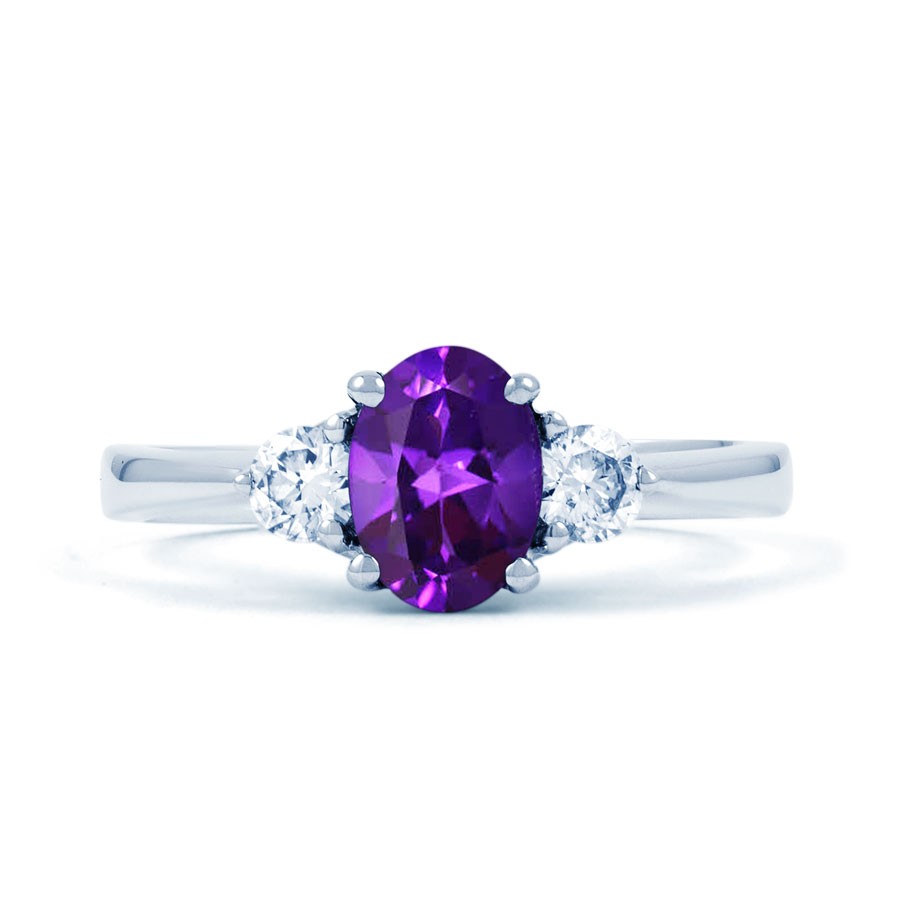 Morganite
This not often seen gemstone is very quickly rising in popularity, for one main reason. The pinky, peachy hue of morganite pairs perfectly with the metal of the moment – rose gold. If she loves this hugely popular jewellery trend and is in possession of a rose gold iPhone, kitchen appliances and more, a rose gold engagement ring is surely the perfect crowning glory in her collection. Add a discreet diamond halo to make it shine bright.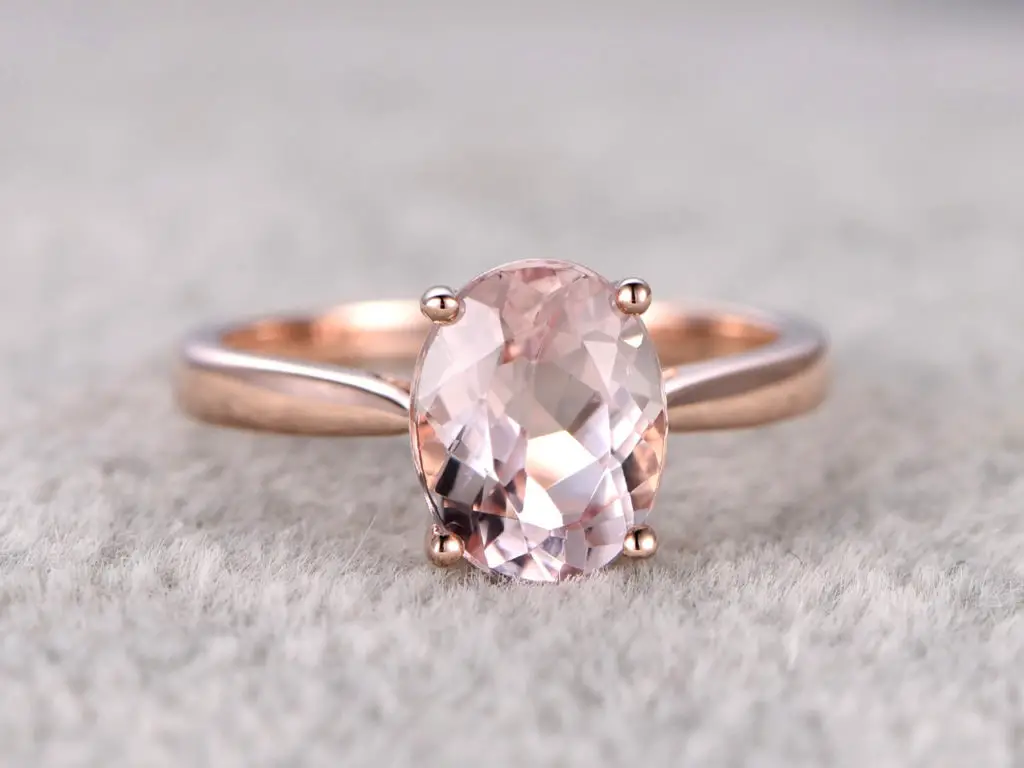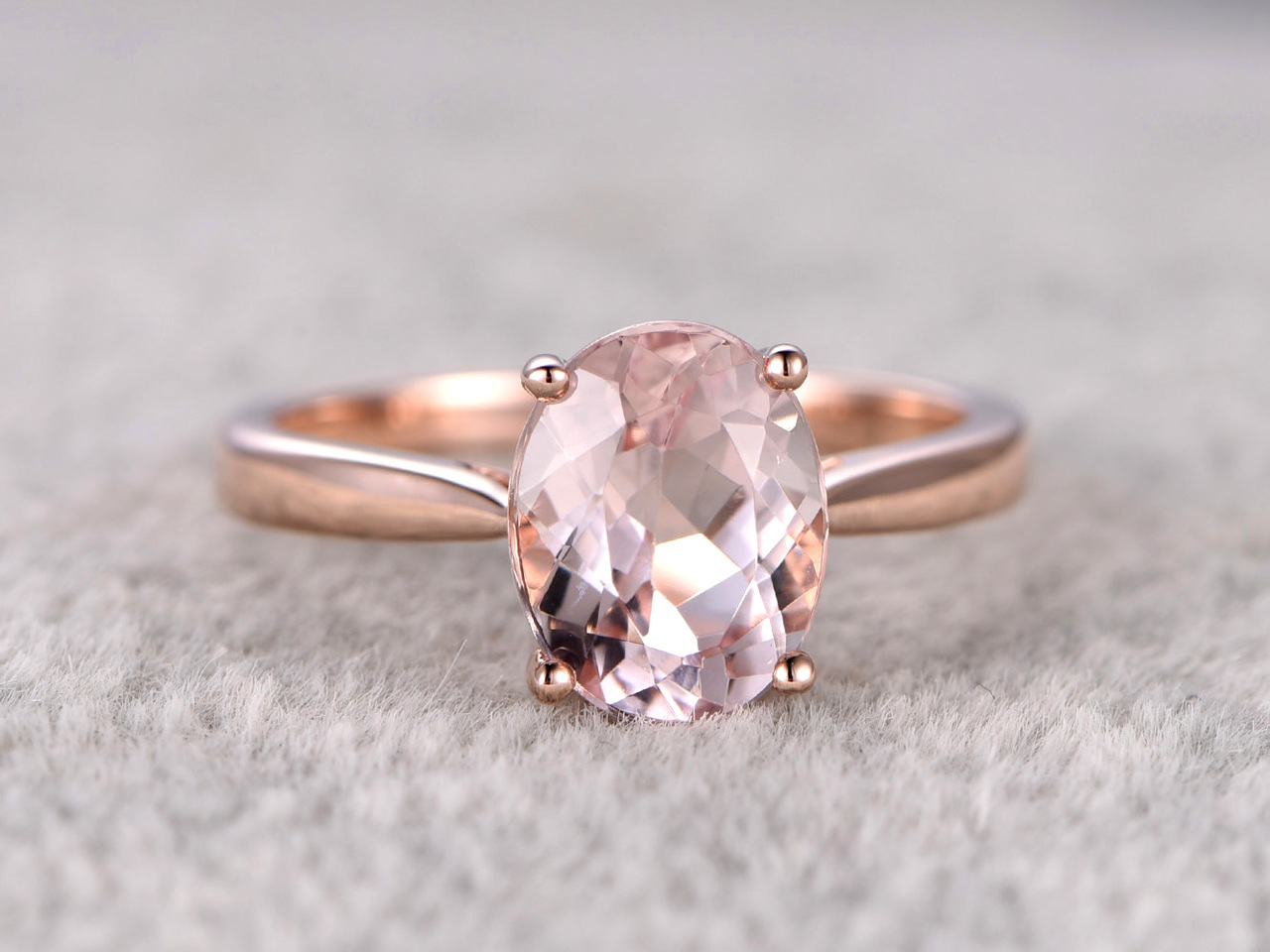 Onyx
Does your future fiancee love black? Is she a fan of goth fashion? Onyx could be the perfect gemstone for her. It's not often you see a black engagement ring, so this style is guaranteed to turn heads. Plus if she wears a lot of black clothes, it's guaranteed to match. It's win-win! We recommend getting the okay from her or someone close to her first however, since an onyx engagement ring is very much a 'love it or hate it' kind of thing.