If your other half wants an engagement that has harmed nobody and nothing on its way to her finger, here's where you should start looking.
But first…
What Makes An Engagement Ring Ethical?
If you're completely new to the world of engagement rings, you may not know that there are certain issues surrounding diamonds and the diamond industry. The two most concerning ones are conflict diamonds and eco-friendly diamonds (or a lack thereof). Conflict diamonds have been mined in war-torn countries, mainly in Africa, and sold illegally to fund those wars. The Kimberley Process was set up to better track the journey a diamond makes from mine to store window and for the most part has been a success, but it has its drawbacks. Always check your jeweller's conflict-free policy, and don't be afraid to ask questions if it's not clear where exactly they source their stones from. A good jeweller will go above and beyond the Kimberley Process' regulations.
Eco-friendly diamonds are diamonds that have caused little or no environmental harm to the planet. If they are mined from the earth, they've been mined sustainably and with strict processes to minimise damage. Better yet are lab-grown diamonds, which don't involve any digging through earth at all! Lab diamonds have the exact same chemical composition and appearance as real diamonds. They are made by recreating the same conditions a diamond needs to grow underground – intense heat and pressure – but in a lab instead. The process takes mere weeks instead of billions of years, and the results are significantly cheaper than mined, natural diamonds. If your jeweller doesn't mention 'environmentally-friendly', 'sustainable' or any related words, it's likely that their diamonds are not entirely eco-friendly.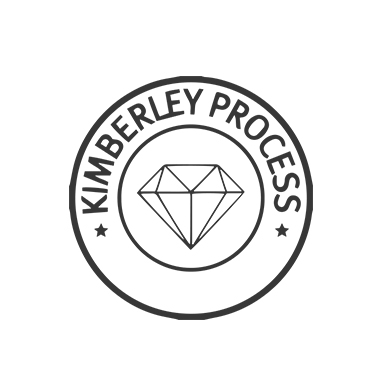 Now that we've explained all of that, here are six places where you can be pretty damn sure the engagement ring you're buying is either conflict-free, eco-friendly, or both!
Our top choice for buying engagement rings online is always James Allen. Firstly, you can design her perfect ring starting with either a setting or a diamond, with a huge choice of customisable options. And second, if you're not sure what she wants you can book a consultation with a gemologist, who will talk you through the finer details of your diamond in 360 HD, all online. That's just the start of the innovations this company has produced recently, but they've nailed all of those 'old school' necessities too – like excellent customer service and lifetime warranties. As for their conflict-free credentials, you can read all about them here: https://www.jamesallen.com/education/diamonds/grading-conflict-free/
The newest member of the lab diamond club is Lightbox Jewelry, launched earlier this year by DeBeers and aimed at the young and the woke. They have set pricing for their diamonds, all of which are grown in a lab and come in blue, white or pink. So far they only offer earrings and necklaces, but we're betting it won't take long before they branch out into rings. It costs $200 per quarter carat of diamond, and either $100 or $200 for a silver or gold setting. That means the most you'll pay for a completely ethical, eco-friendly AND beautiful piece of jewellery is $1000 (until they introduce sizes bigger than 1 carat, at least).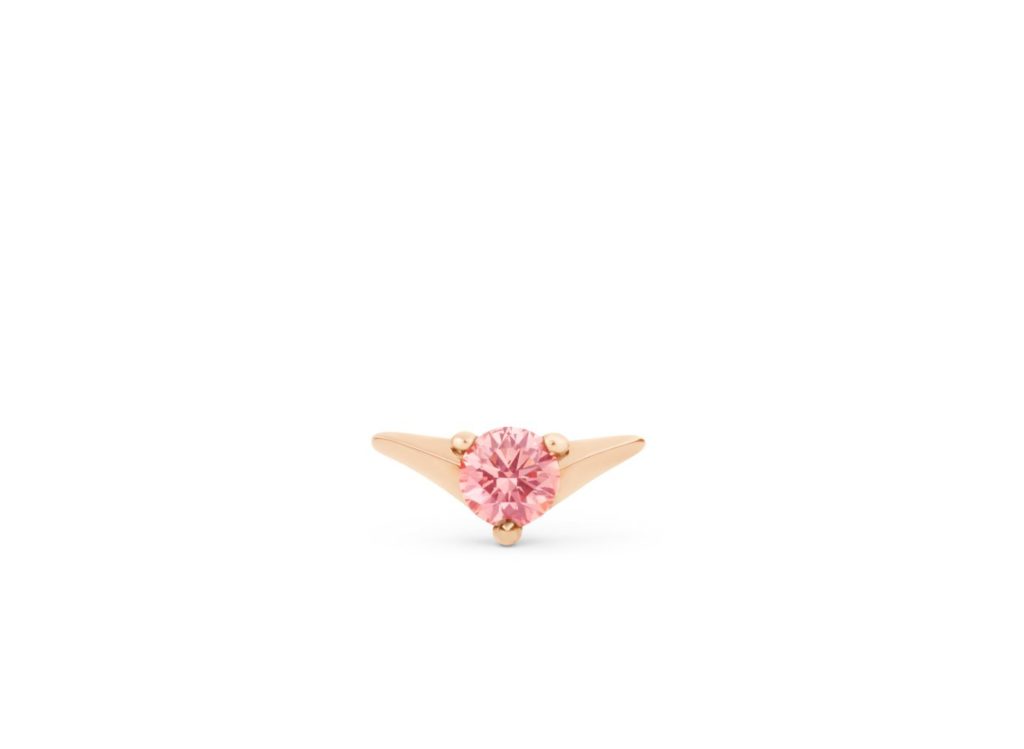 Another online only company, Brilliant Earth's ethos is all about protecting and giving back to the earth. They offer a 'beyond conflict-free' guarantee, they use recycled precious metals in a lot of their designs, and they donate 5% of their net profits back to the mining communities where they operate. Those donations are used for medical aid, land restoration, gemology training and child labour prevention, among many other worthy causes. Like James Allen you can create your own unique design, and they offer a complimentary diamond bracelet with every engagement ring purchase (subject to terms and conditions, as per usual).
Another company that trades solely in lab diamonds, Clean Origin is the brainchild of a third-generation jeweller and combines the best of both old and new diamond jewellery practices. Their collection runs the gamut from traditional solitaire engagement rings to glitzy double halo designs in yellow, white or rose gold. They offer a very generous 100 day refund or exchange policy, no questions asked… and you don't even need to pay shipping charges, either. The choice available really is second to none here, so you're bound to find an engagement ring she'll instantly fall in love with. And if she doesn't, there's plenty of time to return it!