Thanksgiving marks the kick-off of the holiday season… and a tidal wave of happy couples getting engaged. If you're planning on being one of the many guys who pops the question around this time of year, you'd better read our top tips before you bend the knee.
Get the ring in advance… way in advance
Don't wait until December to go engagement ring shopping. As you probably know, shopping is a common activity around this time of year. That means sales assistants will be busy and stressed out, stores will be full of frantic and angry customers… it's not a great environment to be making an important decision in. Start your search for the perfect engagement ring in Autumn – that way, you'll have enough time to find the perfect ring, make any modifications (like resizing), AND plan a magical proposal.
Involve your families
IF that's what she wants! Christmas and New Year are all about being with your nearest and dearest, so a proposal that involves all of her favourite people will be unforgettable. Whether they're all gathered to congratulate you after the proposal or watching the moment unfold in person, there's no better way to kick off the celebrations. Plus, it's convenient since they'll all be in the same place anyway! If she'd prefer a private proposal though, ignore everything we just said.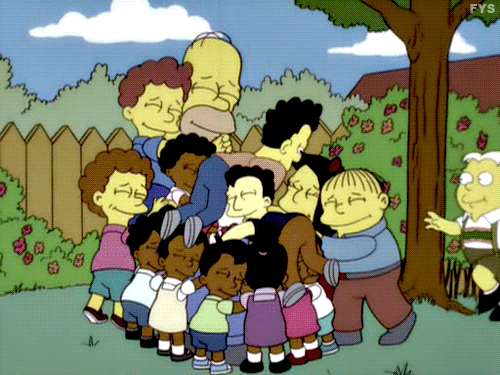 Travelling to her? Pack the ring in your carry-on
If you're travelling to spend the holidays with her or her family, plan the transport of the engagement ring carefully. Do not pack it in your checked luggage – nobody wants a lost suitcase at Christmas, and especially not a lost suitcase with a valuable diamond inside. Keep it inside a zipped pocket on the inside of your carry-on bag, or inside a sock or box. Be careful when you're taking things out of the bag during the flight or in the airport, in case it falls out without you realising. And if customs officials want to search your bag, try to tell them discreetly about the ring and bring the paperwork with you just in case.
Make it festive
There's no such thing as an 'ordinary' proposal in December. Simply getting down on one knee just isn't going to cut it – you HAVE to make it festive! Get some twinkly lights, find a dusting of snow, have some mulled wine ready to pour, then ask that big question by the Christmas tree. Hang the ring on one of the tree branches or inside a stocking on the fireplace, or keep it wrapped up for opening on Christmas Eve/Day. You could even hide it in an advent calendar for her to discover on Christmas Eve. There are so many ways to add a little extra pizazz, it would be a shame not to!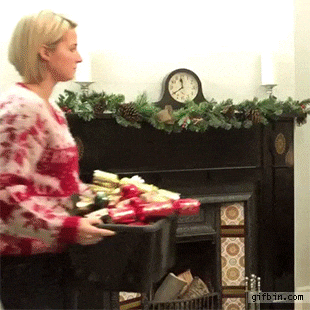 Don't make the ring her gift
Face it; it's the easy way out. Just because you're proposing, it doesn't mean you can take a rain check on getting an 'official' Christmas gift too! She likely won't care in the slightest once she sees you getting down on one knee, but still. If you proposed at any other time of year you'd still get her a present at Christmas, so why does that have to change? If you have a normal gift and give it to her before the proposal, it's also a fun way to throw her off the scent and make her even more surprised when the big reveal happens.
Happy Christmas, and best of luck!