Diamonds are a girl's best friend… so why shouldn't you have lots of them?
Sometimes brides who love big, dazzling diamonds can get a bad reputation. Big stones are tacky, right? Subdued romantic styles are what's on-trend now, and an engagement ring shouldn't be status symbol anyway. At least, that's what some people say. But we say don't listen to them! If you want a big diamond, get a big diamond and don't let other people's opinions bother you. It's your engagement ring, not theirs. You'll be wearing it for the rest of your life, so you may as well pick something you love.
For those bling loving brides out there, we've picked some big and bold engagement ring styles you're guaranteed to fall in love with…
The Giant Solitaire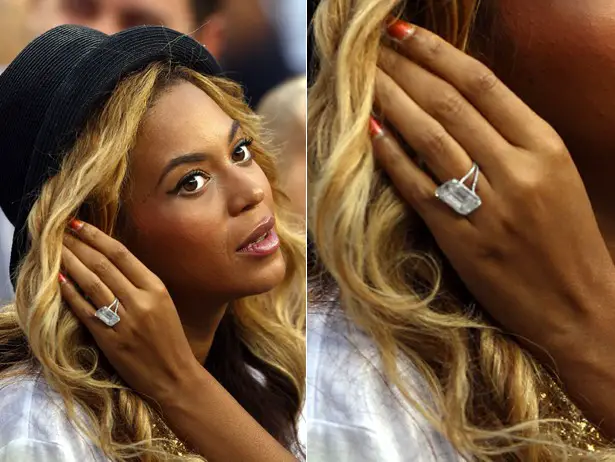 If it's good enough for Beyonce or Kim Kardashian, it's sure as hell good enough for you. A big fat diamond with a fuss-free setting and a simple platinum band is the bling ring of choice for many of the world's biggest celebrities, these two included. While simple in design, there's nothing plain about these diamonds; with stones as big as theirs, you can guarantee they're internally flawless. The sad part is you'll need to earn the same big bucks as Jay Z to be able to afford one. But we can dream, right? We like emerald cuts best for this type of design.
The Dazzling Halo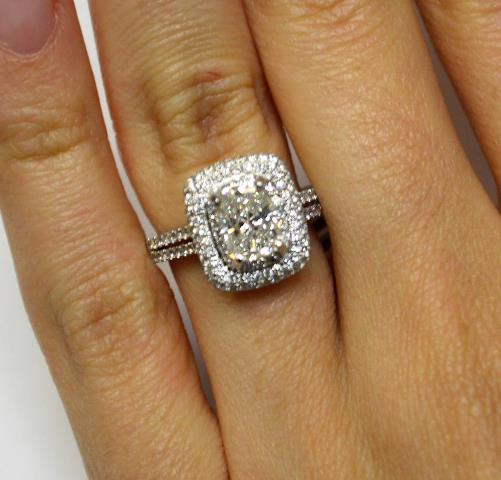 Halo settings, just in case you don't already know, consists of your central stone being surround by a 'halo' of smaller stones. Bling loving brides are sure to love this setting, especially when it's diamonds all around. Not only does a diamond halo add an extra dollop of sparkle to your engagement ring; they can also accentuate your centre stone AND make it appear bigger than it really is. For maximum dazzle, add a pave (or diamond encrusted, in other words) band into the mix too and watch every jaw drop.
The Pop of Colour
If you love making bold style statements, a big coloured gemstone engagement ring could be just the ticket. We love Kelly Clarkson's choice; a yellow cushion cut diamond surrounded by a diamond halo. Not only is it thoroughly on trend, it's also a fantastic chance to express a little of your personality through your engagement ring; or if a particular colour has meaning for you (emeralds because they match your beloved's eyes, for example), it's a cool way to work that into your design.
Art Deco Decadence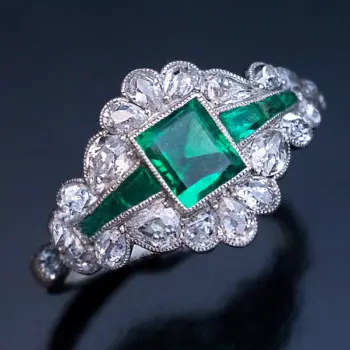 For bling lovers who are also trend-setters, the Art Deco period is your match made in heaven. It's all about vintage cool; think bold colours, striking shapes and truly unique designs that you won't have seen anywhere else. Art deco engagement rings are made with all manner of precious gemstones including the usual emeralds, rubies and sapphires, but you're equally as likely to find purples, oranges and yellows. And yes, there's always plenty of diamonds too. The only way to really get a feel for this heady period is to look at some Art Deco engagement rings for yourself, because they're all wildly different.
The Cushion Cut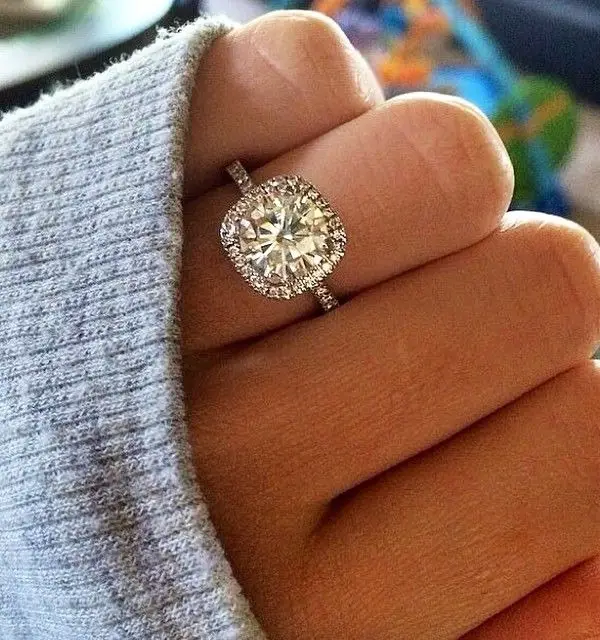 The modern epitome of bling, if today's celebrities are anything to go by, is the cushion cut diamond. This elegant, timeless and glamour packed cut offers jaw-dropping dazzle. The shape is basically a square with rounded corners, making it an attractive half-way point for those who want something more offbeat than a traditional round brilliant but not quite as contemporary as a princess cut. Halo settings make it even better, and it also looks fabulous when rendered in a coloured stone.