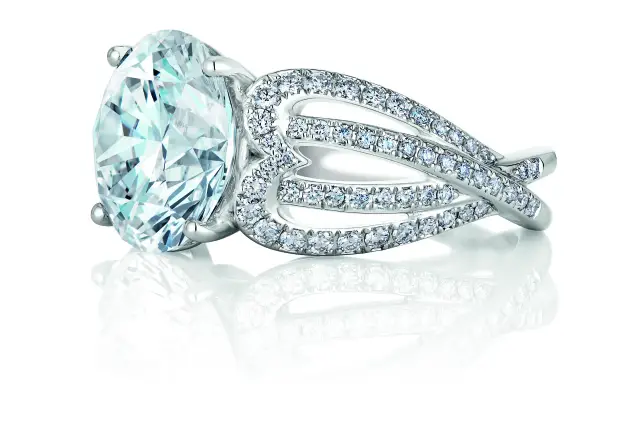 It's called the 'Infinity Heart', and it's stunning…
DeBeers have always been one of the most prominent names in the diamond industry, having held a monopoly on the trade for several decades. They're also the company behind the iconic 'diamonds are forever' advertising campaign, plus the long-held belief that men should pay a minimum of 3 month's salary for a diamond.
Now, they've launched their latest jewellery creation to much fanfare. The 'Infinity Heart' engagement ring was designed exclusively for Chinese actress Liu Shishi for her marriage to fellow actor Nicholas Wu, which took place in Bali last month.
The divine creation consists of a 5-carat solitaire diamond mounted on a pave diamond platinum band, which features an intertwined heart and infinity motif. The whole thing is worth over $1 million. Not bad, huh?
While it was initially intended as a one of a kind piece for Shishi alone, it received such a response that DeBeers have now decided to launch it in their stores too. It's available in 5, 3 or 1-carat sizes and in an unusual move, the 1-carat design is only available through the 'For You Forever' app. All are made on a bespoke basis, so you can't just walk into a DeBeers store and pick one in the window unfortunately. Price is on application too, which means it's sure to cost more than a few pretty pennies.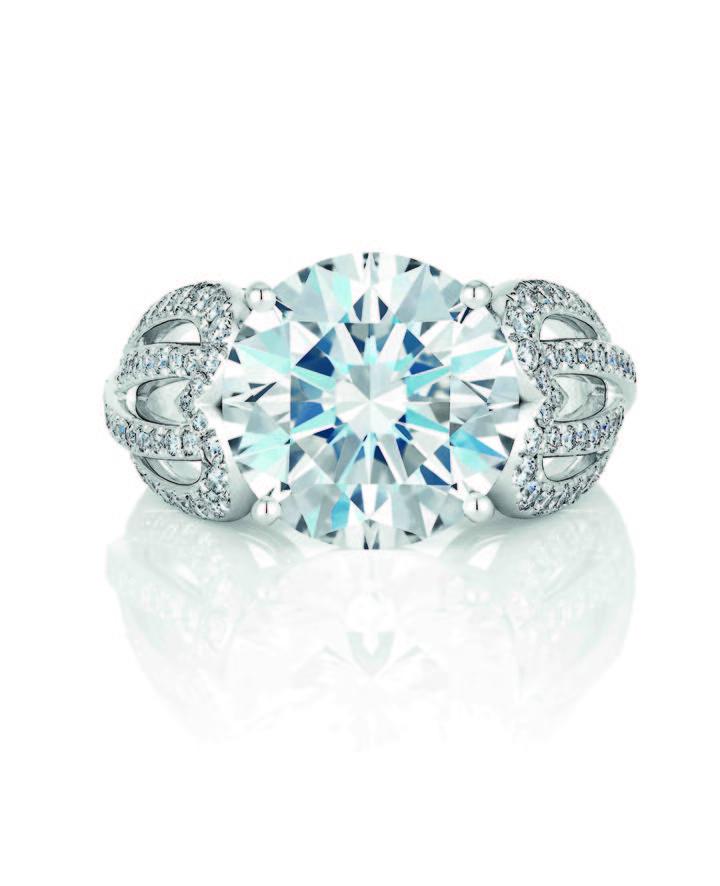 Brides to be can also check out their new 'what's your bridal style?' website, which helps you plan your wedding aesthetic, including your engagement ring, down to a tee. After answering a series of questions, they'll present you with a recommended engagement ring collection, pinterest boards to get you started with the visualisation process, and even a dreamy video featuring all of the above (we got 'Flourishing Grace', for the record, and the Adonis Rose ring).
What did DeBeers have to say about the Infinity Heart ring? This:
"The De Beers Infinity Heart honours the timelessness of love through an eternal interweaving path of pavé diamonds. Combining both a modern and classic aesthetic, a beautiful round brilliant solitaire diamond is elevated by two hearts of thread pavé mounted on platinum, embodying the life-long and heart-felt vows made during marriage."
Sign us up.