Your jeweller is an expert in all things diamond, gold, and more. When you're shopping for an engagement ring, they are by far your best source of knowledge, advice and guidance. However, choosing a reputable jeweller who has your best interests at heart (instead of just wanting to make a quick buck) is of the utmost importance. To ensure your jeweller and your engagement ring is the best choice for you, here's what you should ask them before purchasing your bling…
Where do you source your diamonds from?
This is an essential question that you should ask straight away. Knowing where your diamonds are coming from is vital, because it can help ensure that your stone is conflict-free. That means no harm has come to anyone – especially disadvantaged people in war torn countries – during your diamond's journey from mine to finger. Good jewellers will know exactly where their diamonds are sourced from and will have no hesitation in explaining it to you. Don't shy away from asking them in detail about their policy on conflict diamonds; the industry, the world, and countless human beings can benefit from it as a result (in a roundabout way, but still).
Can you walk me through your return, warranty and exchange policies?
Buying your engagement ring is exciting, a little overwhelming, and often confusing! When you're faced with all those glittering diamonds it's natural to get caught up in the whirlwind and forget about the practical things. Once you've found some rings that are serious contenders however, remember to check yourself and make sure everything else is all in order. You'll probably never have to deal with this, but nonetheless you should ask your jeweller about their returns or exchange policy before signing papers or handing over cash. Also ask them for warranty information, and actually read it!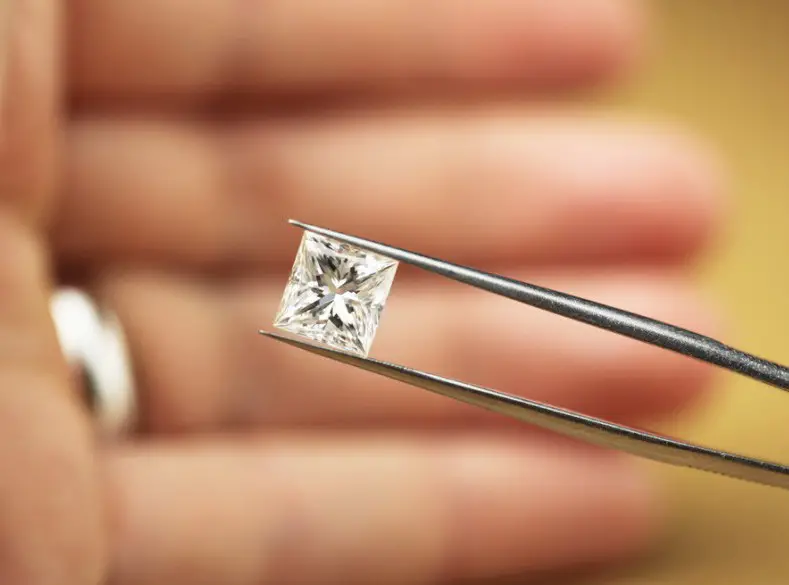 What insurance do you recommend?
As we said, your jeweller is the source of all engagement ring knowledge. They know your engagement ring better than you do, because they hand picked it for you before you even knew it existed (or better yet, they made it themselves). So if anyone knows what kind of insurance you should get for your new bling, your jeweller does. Listen to what they say and act on it. Many jewellers have trusted insurance partners who know their business. If they don't, they'll definitely be able to guide you in the right direction.
Do your diamonds come with certificates and appraisals?
The answer to this question should be 'yes, of course'. If not, alarm bells should ring. The vast majority of jewellers adhere to strict quality standards, and part of that is only using fully certified diamonds and graded diamonds. Not all of the gemstones they offer will be appraised, but they should be happy to arrange this or tell you how to go about getting an independent appraisal. Note that coloured gemstones don't always come with official certificates as diamonds do, but your jeweller may be able to request a grading report for an additional cost if you want one.
Do you offer free cleaning or repairs for any time period?
Many jewellers do offer this, and it's very handy to know about. The standard offering is free maintenance for the first year, which includes one or two professional cleans and any minor repairs needed during the first year. Some businesses go above and beyond, and offer free cleaning for life, and some others offer free annual 'check ups'. This involves taking your ring back to your jeweller, who will take a detailed look and let you know if prongs are bent, stones are loose, scratches or dents have accrued, and what you should do about it.  
What wedding band would work best with my engagement ring?
If you have chosen to wear a wedding band along with your engagement ring from the big day onwards, your jeweller is the best person to ask about it. This is especially true if they've made your ring themselves. Depending on the shape and size of your stone and its setting, different wedding bands will suit different rings. You also need to consider the metals used, the thickness of the bands, and any other complementing details like engraved messages or finishes. Remember jewellers are designers and come from creative backgrounds, so they're more than capable of suggesting beautiful designs to suit your needs.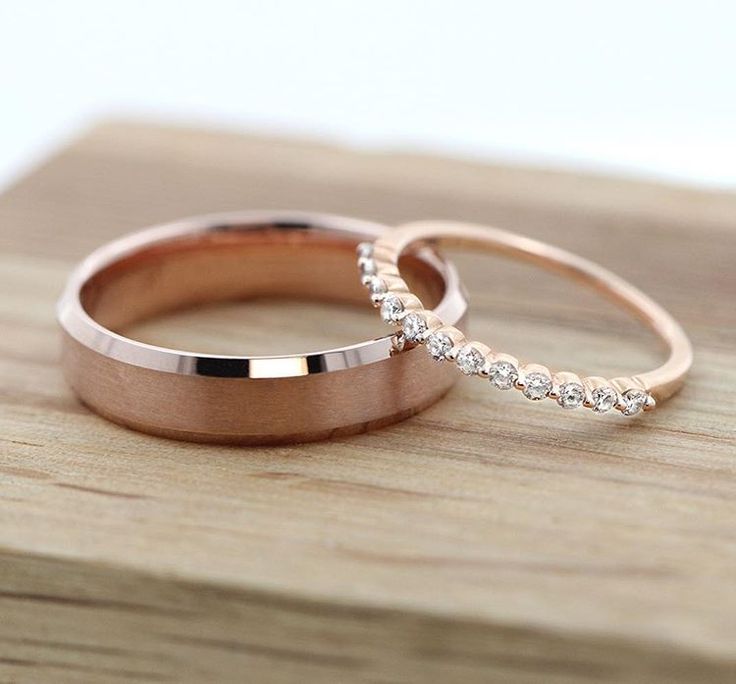 What payment options are available?
Your engagement ring is a special piece of jewellery that you will no doubt have been saving up for. You're probably spending a significant chunk of your savings on this rock, which can have a knock-on effect on the rest of your finances. So don't forget to talk to your jeweller about payment options. The standard process is that you pay a deposit (the percentage differs from jeweller to jeweller) once you commit to purchasing the ring. You can then pay the outstanding amount in installments or when you return to pick up the ring after it has been sized, polished or modified. Some jewellers may agree to direct debits for a set number of months, and on the other hand some may request full payment in one lump sum.  
Can this ring be modified? How long will modifications take?
It's rare for an engagement ring to be 100% perfect right from the jewellery store window. You'll probably need it to be resized to fit your finger, and you may want to add an engraved message or other custom detailing on top of that. Jewellers know this, so pretty much all engagement rings are designed with wiggle room for minor modifications. Yes, even those designs with diamonds around the band will have around a quarter of the band (the part that doesn't show when you wear it) as just plain gold/platinum to allow for resizing. The amount of time modifications take depends entirely on the jeweller's workload, so ask about it and factor this timeframe into your proposal plan.  
How often will my engagement ring need cleaning and maintenance?
In general, you should give your engagement ring a thorough check up once every six months. A professional cleaning once a year is essential too – or once every six months if you're meticulous about these things. Different rings have different needs however. A highly detailed engagement ring with lots of nooks and crannies will accumulate dirt and grime faster than a simple solitaire. Delicate settings will need more regular check ups as prongs will be more prone to dislodging. Higher karats of gold will be more likely to get dents and scratches because the metal is softer. The list goes on; if in doubt, ask.    
Can you store the ring until I'm ready to propose?
All jewellers know the importance of customer service, and plenty of them are happy to go the extra mile and store your ring for a time until you're ready to pick it up – even if it has been fully paid for. The length of time will depend on the jeweller, but most will store it for a couple of weeks no questions asked. It takes the stress out of finding a suitable hiding spot, and it eliminates the risk of your bride-to-be finding her engagement ring by accident!
As well as all of the above, you can ask your jeweller pretty much anything else about your engagement ring. That's what they're there for; don't be shy!