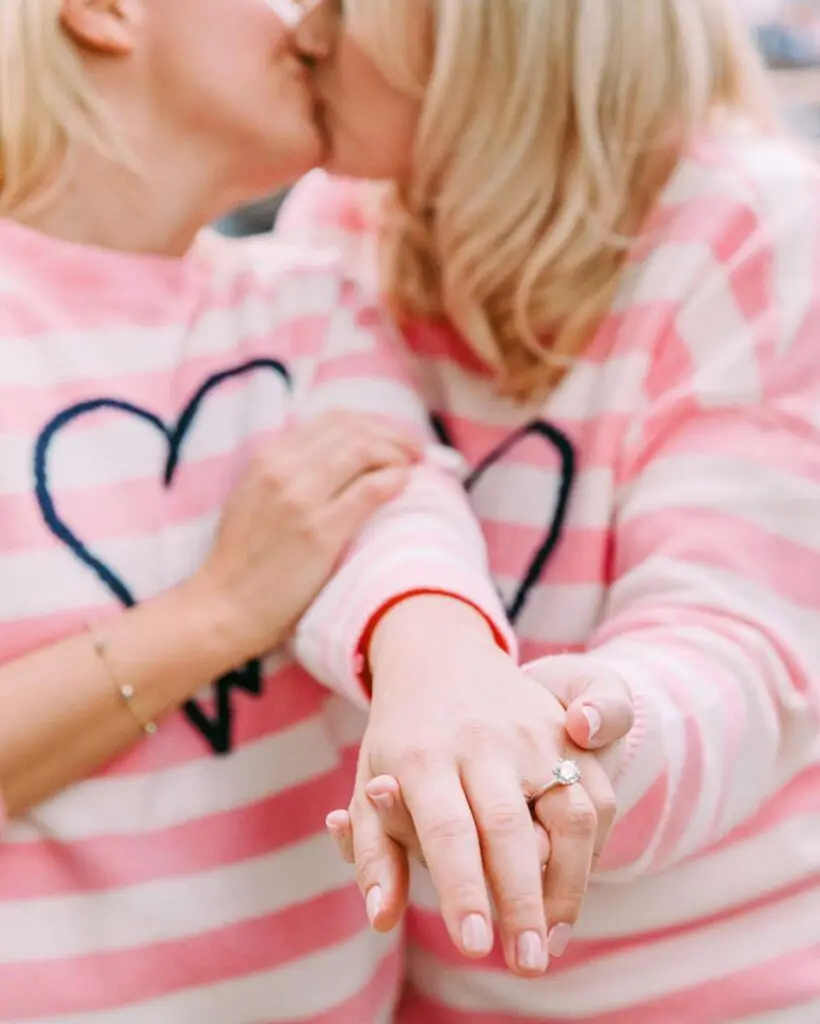 Our favorite Soprano is engaged and we can all agree, the sparkler is pitch perfect.
Rebel Wilson — the actress known for her roles in Pitch Perfect, How To Be Single and Bridesmaids — confirmed her engagement to Ramona Agruma, with her new fiancée showing off a stunning Tiffany & Co. engagement ring. 
The engagement news comes just eight months after the actress first debuted the relationship in a selfie on Instagram during Pride Month. "I thought I was searching for a Disney Prince. But maybe what I really needed all this time was a Disney Princess." 
Wilson proposed at Disneyland in California with a classic round-cut, 2.55-carat diamond from Tiffany & Co.
Here's all of the details.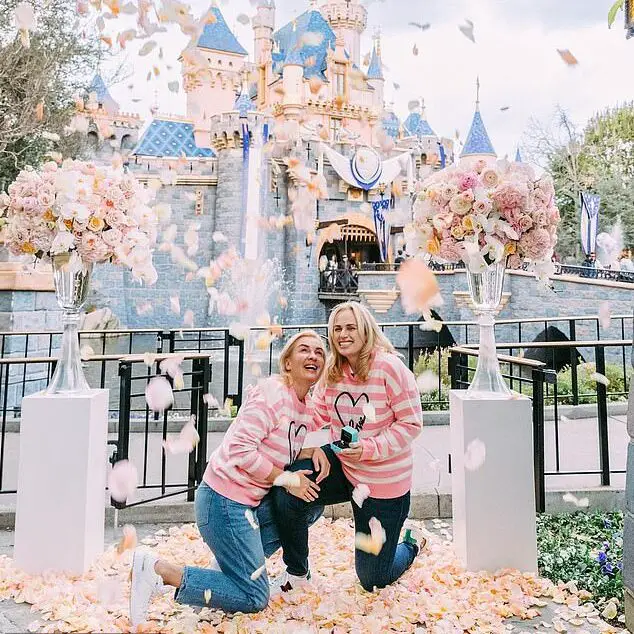 What does the ring look like?
Rebel Wilson's engagement ring is a classic round-cut, 2.55-carat diamond set on a thin, diamond-studded band. The engagement ring is set in platinum, in the classic Tiffany setting.
We could be wrong, but I don't think you get any more timeless than a round center solitaire diamond with a high polished platinum band from Tiffany & Co. A true classic, perfectly complementing her classic style.
Who designed Rebel's Engagement Ring?
Rebel Wilson's engagement ring was designed by Tiffany & Co., a world-renowned luxury jewelry brand that has been creating exquisite engagement rings since the 1800s. The company is known for its exceptional craftsmanship, attention to detail, and commitment to using only the finest materials.
Tiffany & Co. has a long and storied history in the world of engagement rings. The brand's founder, Charles Lewis Tiffany, was one of the first jewelers to introduce the concept of a diamond engagement ring to the world in 1886, when he debuted the now-famous Tiffany Setting.
More than being an iconic engagement ring brand, Tiffany & Co. holds a special place in the couple's heart.
Rebel explains, "Our friend Hugh, who set us up, gave us Tiffany heart charms on our first-ever date in Los Angeles in late 2021." It was set in stone from there on out.
How much did Rebel Wilson's engagement ring cost?
The cost of Rebel Wilson's engagement ring has not been publicly disclosed, but it goes without saying that it will have cost a pretty penny. 
Tiffany & Co. engagement rings are known for their exceptional quality and craftsmanship, and they can range in price from several thousand dollars to well over a million, depending on the size, cut, and quality of the diamond.
Rings with similarly sized stones set in the luxury jeweler's signature Tiffany Setting retail for between $100,000 and $182,500, depending on their color and clarity.
Luckily for us mere mortals, Tiffany & Co. also offer a range of more accessible engagement rings. While the price will depend on a variety of factors, including the size, cut, clarity, and color of the diamond, as well as the overall design of the ring, the average cost of a Tiffany & Co. engagement ring is around $10,000-$15,000.
Rebel and her fiancée, Ramona Agruma, haven't made any public comments about the cost of the ring, but they have certainly shared their joy and excitement about their engagement. 
In an Instagram post announcing the news, Wilson wrote, "Love, laughter, and happily ever after." And here's to that. She's found her princess, and she's well on the way to the happily ever after.