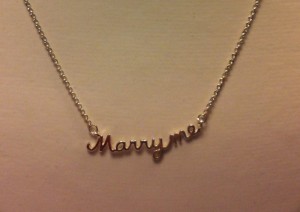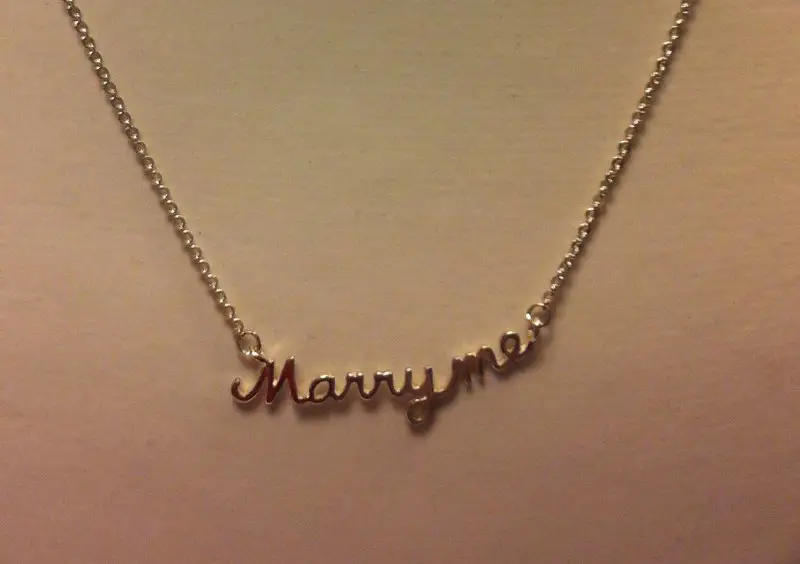 Diamond's aren't for everyone – and that's okay! Not having a diamond ring doesn't make you any less married, after all.
There are, believe it or not, plenty of brides out there who don't enjoy wearing jewellery, and who experience discomfort if they have to wear a ring all day. On the other hand, some brides don't feel safe wearing a diamond on their finger all the time – and some are just plain unconventional! If you fit into any of the above descriptions, then you'll definitely want to check out these diamond ring alternatives…
1. Tattoos
If you've made the decision to spend the rest of your life with someone, then surely getting a tattoo to express this partnership shouldn't be half as difficult? We're not talking about getting your other half's name inked across your back, don't worry. More and more couples are choosing discreet tattoos to mark their love, either on the inside of their ring fingers, as tattooed rings, or in various other creative and beautiful ways.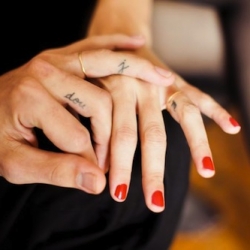 2. Family Heirlooms
Gifting your bride with a family heirloom is a wonderful way to symbolise her joining your family for good. It could be a ring if she's so inclined, or it could be some other form of jewellery, an antique object or piece of furniture, or anything else with sentimental value for the family. If you have children, the heirloom can later be passed down to future generations too.  
3. A Trip of a Lifetime
Memories last much, much longer than physical objects. A trip to a dream destination or a bucket list activity that you've always wanted to do is a great way to mark your decision to build a life together. It's something you'll look back on fondly forever and makes a great story to tell family, friends, kids and even grandkids!
4. A Knot Ring

If your bride is uncomfortable wearing a valuable diamond or if her style is a little more offbeat, consider a knot ring. These are fast becoming one of the most popular non-diamond ring choices for their heartfelt symbolism ('tying the knot' and so on) and simple, elegant, contemporary style. A great choice if you're on a budget too.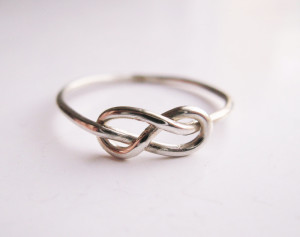 5. Art or Music
If you're in any way creatively inclined, there's nothing more romantic than marking your engagement with something you've created specially for the occasion. Whether it's a song, a painting, a poem or story or a physical object, it's a truly unique way to express your love for your other half and will be something they'll treasure for the rest of their lives. Much more sentimental than a shop bought ring.
6. A House

Okay, maybe buying a house outright is a little out of some people's budgets. The more practical couples out there however may find that saving up for a deposit on a house is a much more effective way to use your hard earned cash than spending it on a diamond. It's not all that unromantic; it means you'll have a home to build your lives in as soon as you've officially tied the knot.
7. A Claddagh Ring
A Claddagh Ring is an old Irish tradition that started with the fishermen of Claddagh, a small community outside of Galway city on the west coast. They wore a ring as a form of identification that featured a heart held by two hands with a crown on top. It became a treasure for lovers all over Ireland, and is still a traditional gift between friends and couples. The heart symbolises love, the hands friendship, and the crown loyalty.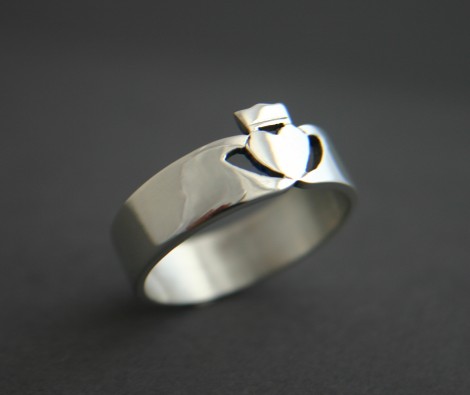 8. Other Jewellery
Just because diamonds rings are off the table, it doesn't mean other forms of jewellery aren't. Consider an alternative jewellery item that your bride may feel more comfortable wearing, such as a pendant, an old-fashioned locket with an inscription, or maybe even an engraved watch.