At first, buying an engagement ring can seem like a daunting experience. So many big diamonds, so many bigger price tags, so many life changing decisions! We get it. But trust us – there is absolutely no reason to stress out about this. While it does symbolise much more, at the end of the day the engagement ring is a nice piece of jewellery. The commitment you make is much more important! With that in mind, here is every little box you need to tick off to ensure you've chosen the best possible engagement ring for you (or your bride to be).
Research – Check
Start with some basic research. What kind of jewellery does your bride to be normally wear? Does she prefer gold or silver? Is she a traditionalist or more alternative in tastes – i.e. does she want a classic diamond ring or something unique? Pay attention to her outfits to get an idea, or even take sneak peek at her jewellery box when she's not looking if you must.
Ring size – Check
It's not essential, but definitely helpful to know her ring size. Unless she wants a ring that's entirely encrusted in gems or has a titanium band, resizing is relatively easy. But still, it's good to get it perfect first time round so she can wear it straight away. Take one of her rings and trace its circle on a piece of paper (or just take the whole thing to a jeweller). If in doubt, the average ring size for women is 6 to 6.5.
4Cs – Check
Now it's time to educate yourself on the 4Cs of gemstones; carat, cut, colour and clarity. Any jeweller will be happy to give a brief lesson, but since there's so much info on the web already it saves time for both of you if you read up beforehand. Learn why each one matters and make a decision on what your priority is; a big stone, perfect proportions, a crystal clear look? Sadly if you want the best of all four categories, you'll have to pay big bucks.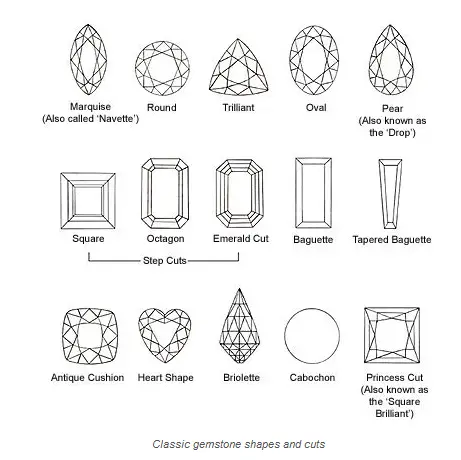 Stone Shape – Check
Would she prefer the traditional round brilliant diamond, a modern princess (square) cut, an on-trend oval, a glamorous emerald or pear cut? This decision will affect your budget, because different shaped stones require different levels of clarity and stone size. If she has her heart set on a particular shape, stick with that and make all the other elements work around it.
Metal – Check
This is one of the simplest choices you'll make; yellow, rose or white gold? Or if your budget can stretch that far, platinum? Yellow gold is generally considered 'traditional' while silver toned metals are more contemporary. Rose gold suits every skin tone and is very on-trend. Coloured gems work with all of the above, while diamonds are arguably better paired with silver or gold tones.
Setting – Check
Does she want her ring plain and simple in style, or with maximum sparkle? Pave diamonds along the band add extra pizzazz to a diamond solitaire, as do halo settings. Prong settings are timeless and elegant. Shoulder or bridge detailing creates a really romantic look that nearly every bride loves. The best course of action when choosing a setting is to listen to your jeweller's advice and pick a select few you know she'll like. Whittle it down from there.
Engraving – Check
Do you want to add a romantic engraved message to your engagement ring? Think carefully about what it should say – remember short and sweet is the way to go, and make it personal rather than cliche. If you're not that type of romantic, never fear. There's no rulebook – if you don't want to engrave anything, then don't!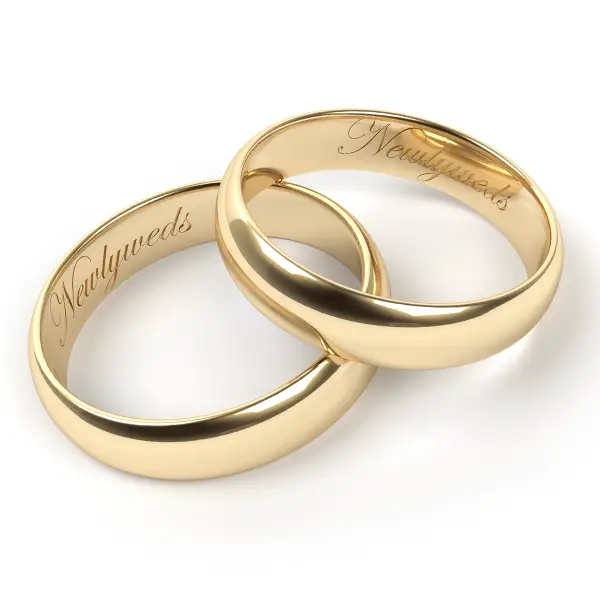 Budget – Check
With all of the aesthetic decisions made, it's now time to get down to business. Browse some jewellery websites using the above shape, metal and setting choices to figure out what kind of price range fits. If it's too much, go back and reevaluate those choices. Repeat until you find something that works. Make sure you save enough cash to feed and clothe yourself too!
Jeweller – Check
When you have a clear idea of what kind of ring you want and what kind of budget you have to work with, start researching jewellers. Some people like to talk face to face with jewellers to see if the vibe is right, others prefer word of mouth recommendations or online research; we say do all three! Before you make a purchase, ensure they have a good reputation; look for affiliations with the Kimberley Process, gemological institutions and a high standard of service.
Fine Print – Check
Even if you've found the perfect ring, do not hand over any cash until you discuss the fine print with your jeweller. Bare in mind this is worst case scenario stuff, but always check what the return or exchange policy is, if repairs or cleaning is included, and the payment process; deposits, payment installments, etc. etc. If any alarm bells start ringing, listen to them before you show your credit card. Don't be afraid to ask questions.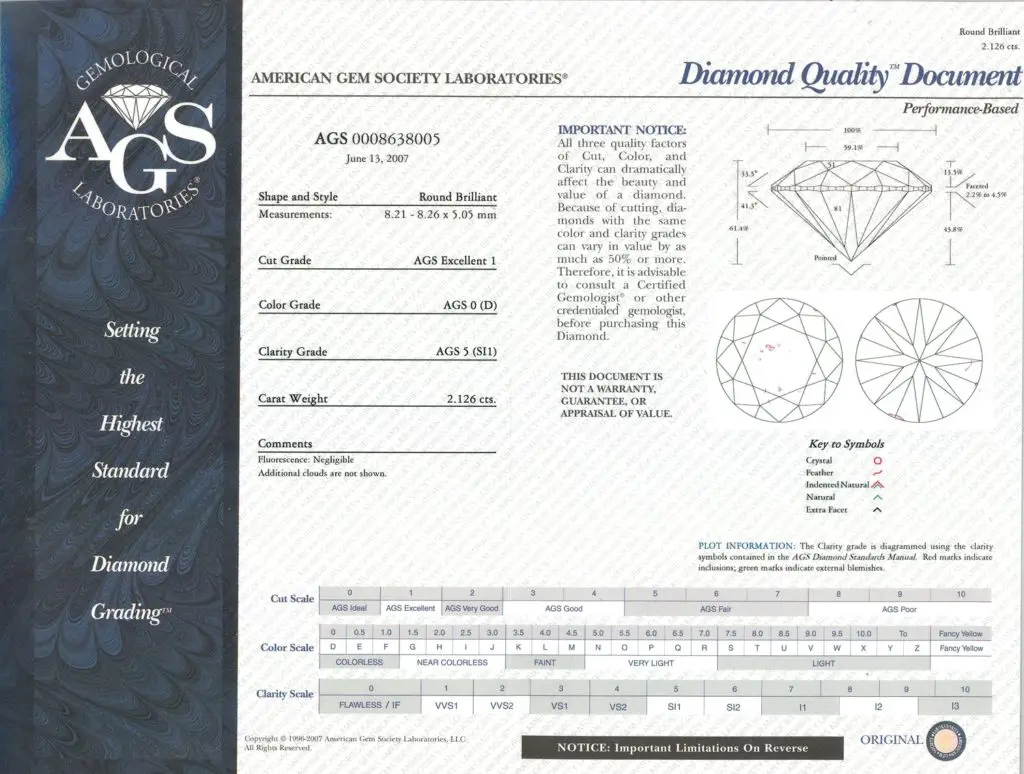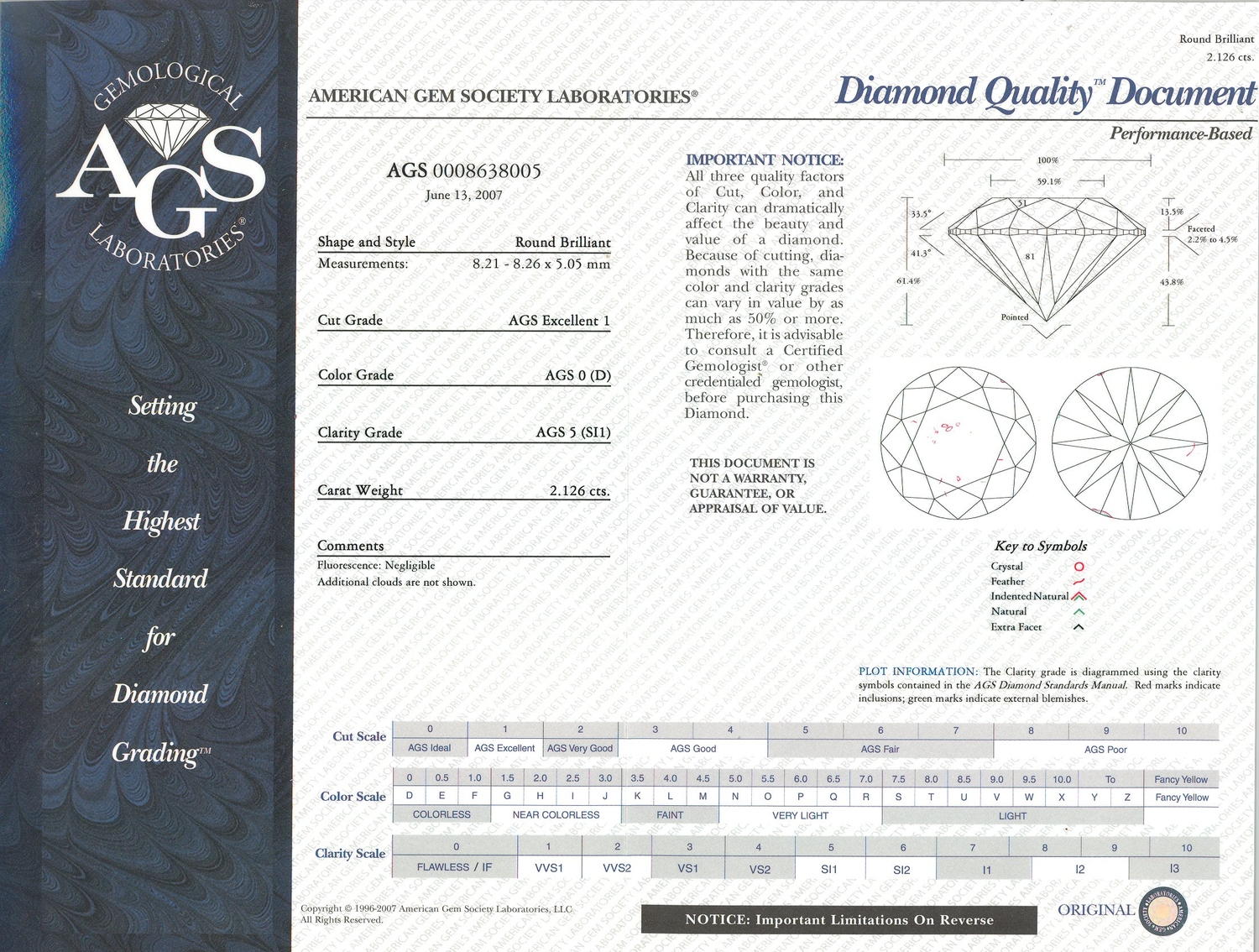 Certificate – Check
One last hurdle before you finally buy your ring; the diamond certificate! To ensure the diamond in your ring is genuine and exactly what the jewellery described, ask for a copy of its certificate (in a good jewellery store, you won't even have to ask). It should be from a reputable source like the GIA, AGL, EGL, or IGI (i.e. the best gemological laboratories in the world) and will detail the exact size and specifications of the stone. It will also include a serial number which may be inscribed in teeny tiny microscopic lettering on the stone's girdle.
Insurance – Check
As soon as you've completed the purchase of your engagement ring, you should insure it. There are specialist engagement ring insurers that your jeweller can recommend, or you can add it on to your home contents insurance. It may seem a little unnecessary, but it's better than losing an item of priceless sentimental value forever and having no protection, right? Always check the conditions for travelling abroad with your ring or other potentially 'high risk' activities, like scuba diving (yes, really!).   
Hiding Place – Check
Now that everything else has been ticked off the list, you just need to find somewhere safe, secure and hidden to keep the engagement ring until the big moment arrives.
Proposal! – Check
There's only one thing left to do, and we can't help you here. Good luck, and congratulations!