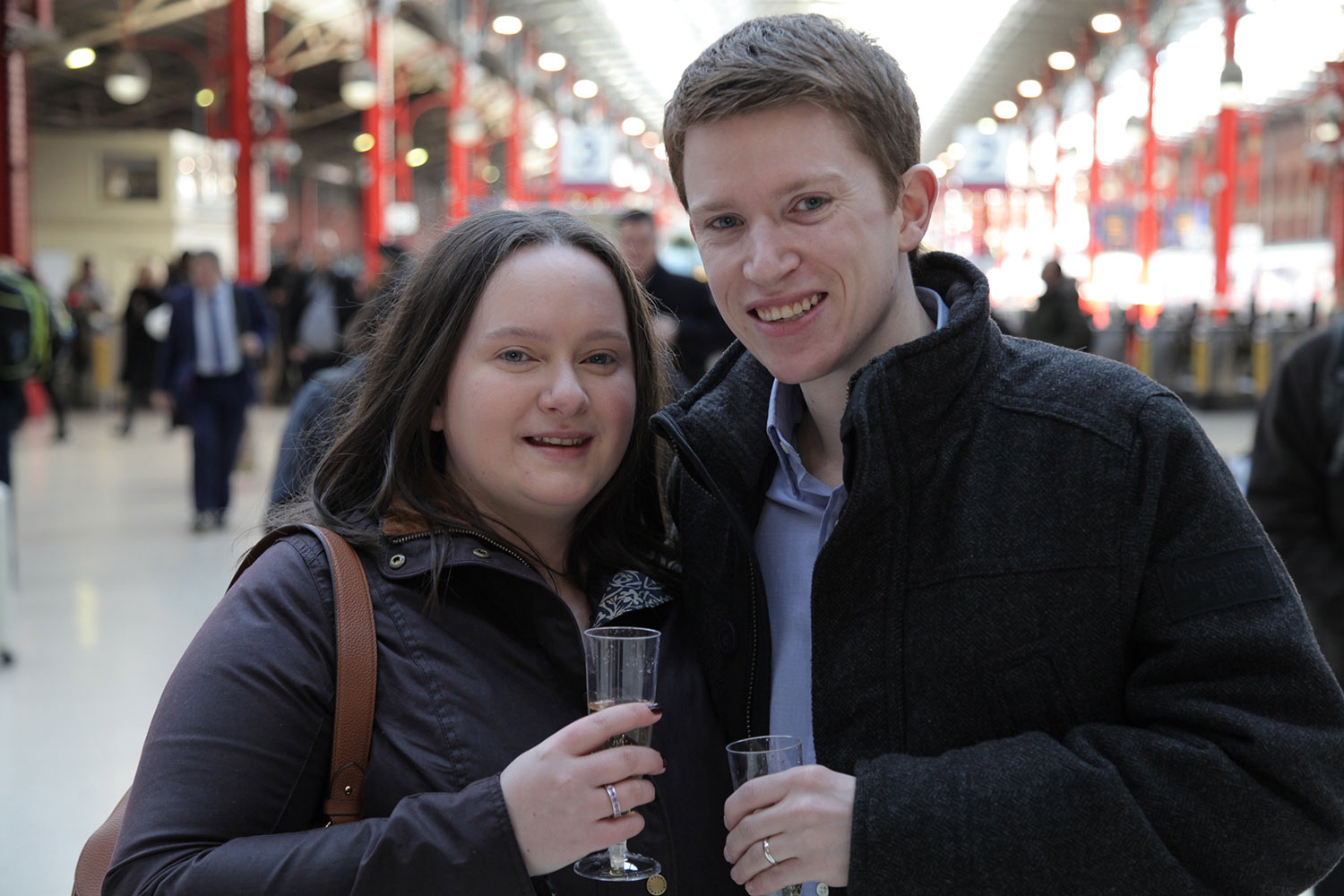 So, February 29th has come and gone for another four years. You've probably heard by now that this special extra day in the year comes with a unique tradition: women proposing to men, rather than the other way around. Whether you love or hate the idea, there were plenty of ladies around the world this year who decided to take matters into their own hands and propose to the men in their lives. Here's a few of our favourite stories…
A Helping Hand from Adele
Adele is probably the the most well known female music star on the planet at this very moment in time, and she kicked off a live concert tour in Belfast, Northern Ireland, on February 29th. If you didn't already know, her booming ballads usually centre on the topic of love, good and bad. So, perhaps taking inspiration from the many, many people who have proposed at fellow lovestruck musician Ed Sheeran's concerts, one lady decided to get down on one knee with Adele's help.
Hayley joined Adele on stage and revealed that she had already proposed to boyfriend Neil earlier, and his response was 'maybe, in a little while'. Adele wasn't going to take no for an answer however and made the entire crowd chant 'come on Neil', as well as making various light-hearted threats to the highly embarrassed fiance-to-be in the crowd. Eventually, he said yes by nodding his head enthusiastically! We feel for you Neil. Watch the action below:
The Awkward TV Proposal
You can always count on live TV shows to jump on the Leap Day proposal bandwagon, and this year was no different. This Morning is a popular early morning chat show in the UK, and they captured one of our favourite moments from this batch of proposals.
Helen from Cumbria surprised her partner Mark by showing up at his place of work, the local butcher shop, with cameras in tow. Live on national TV, she asks him to marry her as the show hosts back in the studio watched on in suspense. When he utters his response – 'I'll have to think about it' – the nation's jaws practically dropped to the floor and hosts Philip and Holly's horrified reactions makes for pure TV gold! Luckily, Mark quickly follows up with 'only joking. Of course I will!', much to everyone's relief. It makes for pretty awkward viewing, but watch below if you dare.
The Train Station Flash Mob
Nicole and Craig's story is probably our top pick of this year's proposals! The couple were travelling by train to London for a day of sightseeing on an all-expenses paid trip after Nicole won a competition. Because of the day that was in it however, self-confessed hopeless romantic NIcole decided to pull out all the stops.
Beginning with a busker playing their favourite song in the station, Craig was more than a little bewildered when a mini flash mob appeared. As well as that, a tannoy announcement and a message on the arrivals and departures board did the honours of asking him to marry Nicole, while she got down on bended knee, complete with an engagement ring! Morning commuters clapped as the couple shared their happy moment. How sweet!
The Cute Crossword Puzzle
Rob and Rebecca, from the UK and Ireland respectively, are a couple who have been living by the beach in New Zealand since 2014. They have an adorable little evening ritual; every day after they both get home from work, they go and sit on the beach and do the crossword in the newspaper together.
As Leap Day approached, Rebecca thought up a super romantic way to pop the question. She contacted the crossword editor of the paper and asked him to work his magic and incorporate her proposal into that day's crossword. Said editor kindly obliged, and here is the result: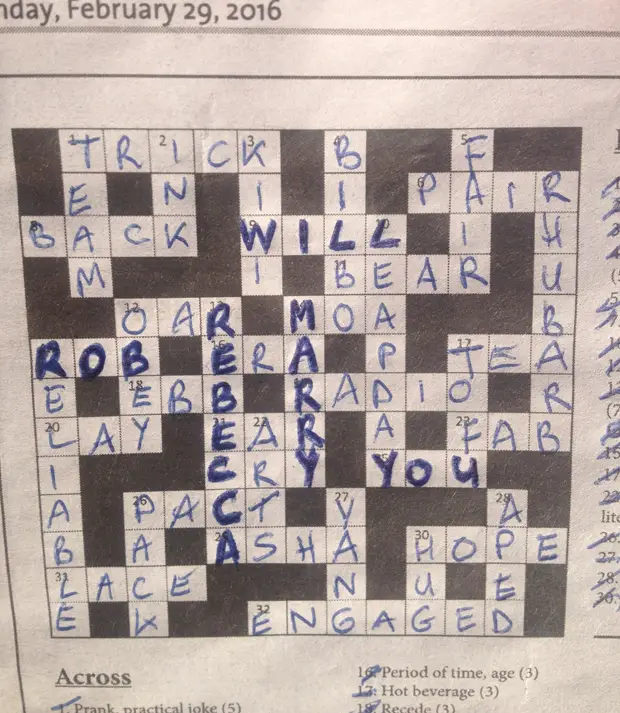 Rob of course said yes – how could he refuse such a sweet proposal?? And instead of an engagement ring, Rebecca gave him a piece of pounamu (green Jade native to New Zealand) from the beach, their favourite place in the country, to remember the happy moment.
Congratulations to all of the happy couples!