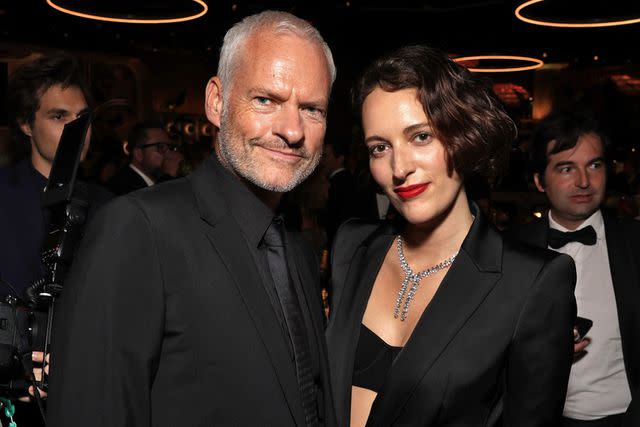 Dare we say it, the Phoebe Waller-Bridge, the genius that brought us Fleabag, is engaged.
Earlier this week she was spotted sporting an 'engagement-like' ring during her brother Jasper's wedding, which she attended with her boyfriend (or fiance…) Martin McDonagh.
The couple first started dating in 2017 and while Phoebe prefers to keep her relationship out of the spotlight, there was no hiding that sparkler. Here's everything we know about Phoebe Waller-Bridge's engagement ring.
Is Phoebe Waller-Bridge wearing an engagement ring?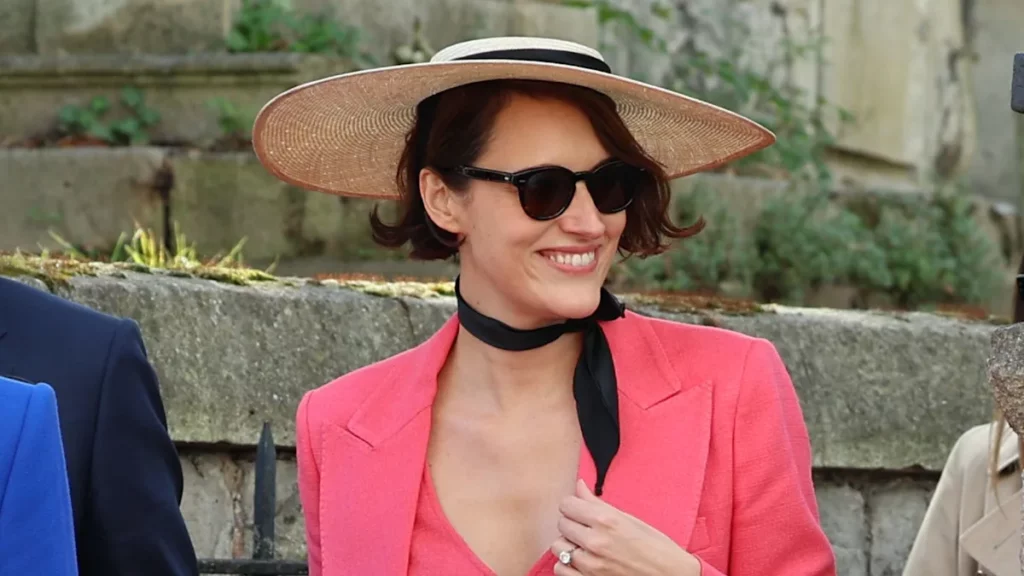 If we're making an educated guess, then yes. If it looks like a duck and quacks like a duck, it's probably a duck — and this duck is a three carat oval cut diamond on that finger. She's engaged. 
Oval cut diamonds are one of the most popular engagement ring cuts at the moment, with Joey King and Emeli Sande recently sporting the elongated shape. The beautiful diamond is in a solitaire setting, allowing it to be the center focus of the design. Straight to the point yet unforgettable, the perfect ring to represent Phoebe. 
Based on the photos available, we'd estimate Phoebe's ring to be worth approximately $100,000, but we'll hold out for a close up before setting our estimate in stone.
No matter the price, Phoebe will no doubt be over the moon at the proposal. Whilst a notoriously private person, she couldn't help but gush over her relationship with the  director in a recent interview. "It's really useful being with someone who I think is a genius, it just ups your game," she told Vanity Fair. "I would always have wanted Martin McDonagh to think of my work as good, whether I was with him or not. I will find out now, either way!"
Roll on the wedding.