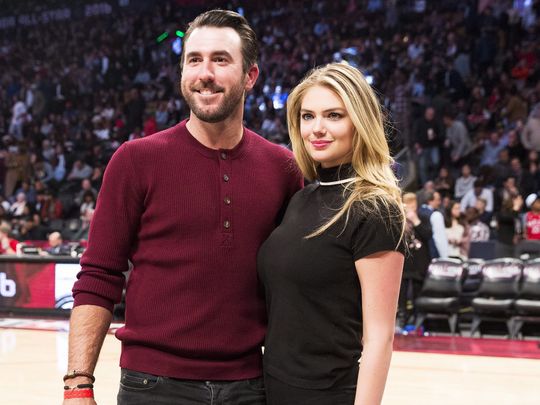 Every week we pick  the best and worst engagement rings to emerge from the land of the rich and famous. This week two newly engaged models go head to head…
Engagements happen on a daily basis in showbusiness. Naturally, every bride – whether famous or not – thinks that their own engagement ring is the most beautiful in the world. The rest of us, however, may or may not feel the same. We scour the web every week for the latest celebrity engagement news, and choose what WE feel are the best and worst. It's all done in the spirit of fun, we mean no harm – and of course we wish the best to all of the happy couples! Here are our picks for this week…
The Best: Kate Upton
Kate Upton is much more than just a swimwear model. She's got plenty of acting skills having starred in 5 movies and 4 TV shows to date, and she started out her teen years as an accomplished equestrian rider too. Although there's no telling what heights her career will reach in the coming years, for now she's best known as the star of 2 Sports Illustrated swimsuit issues and one Vanity Fair cover.
As is often the case with Sports Illustrated models, Kate Upton has ended up with a sports star as a partner. Her other half is Justin Verlander, baseball player with the Detroit Tigers – a controversial choice since Kate is a die-hard New York Yankees fan! The pair have been together for quite a while – five years in fact – so an engagement was a long time coming.
Justin popped the question back in March right before the current baseball season started, but the pair kept it quiet until last week, when Kate walked the red carpet at the Met Gala with a sizeable and unmistakable diamond on her ring finger. The ring was created by Anita Ko and is a unique version of the standard diamond solitaire. The centre stone is set inside swags of pave diamond for a feminine, romantic yet understated look. A thin diamond studded band adds a splash of glitz of glam, in keeping with Kate's style.
Our Verdict: Although it's verging into 'too big' territory, the unique setting of Kate's ring is the real winner for us. It accents the diamond perfectly; adding some stylish flair but keeping all of the attention on the centre stone, while still letting loads of light in for some flashy sparkle.
The Worst: Blac Chyna
We'll be honest here; until she started dating Rob Kardashian earlier this year, we weren't entirely sure who Blac Chyna was, But after a whirlwind romance and reports of Rob looking happier than ever, they're now engaged and it looks like she's here to stay (unless Rob continues the trend of Kardashian marriages not lasting very long). Oh, and there's a baby on the way too.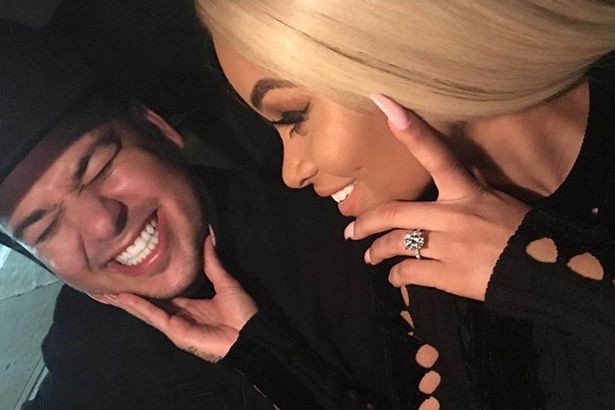 In case you were curious, Blac Chyna is a model and dancer quite well known for starring in hip hop music videos for mega stars such as Kanye West. She also has her own make-up brand and beauty salon chain. To make the Kardashian link just that little bit more confusing, she has a son who's father is rapper Tyga, and Tyga is now supposedly dating Rob Kardashian's little sister Kylie Jenner. Phew.
Now that we've gotten the backstory out of the way, let's look at the ring. It's a stunning round brilliant diamond solitaire that weighs in at 7 carats. Reports say it's got VS1 clarity (pretty much flawless, in other words) and is paired with a diamond eternity band. The whole thing is worth $325,000. We'd definitely take it
Our Verdict:
It's impossible to ignore that huge VS1 diamond, but leaving its quality and size aside this is pretty much a standard celebrity engagement ring. We applaud Blac for keeping it simple all things considered, but Kate Upton's stunning swag setting is the winner for us this time around.