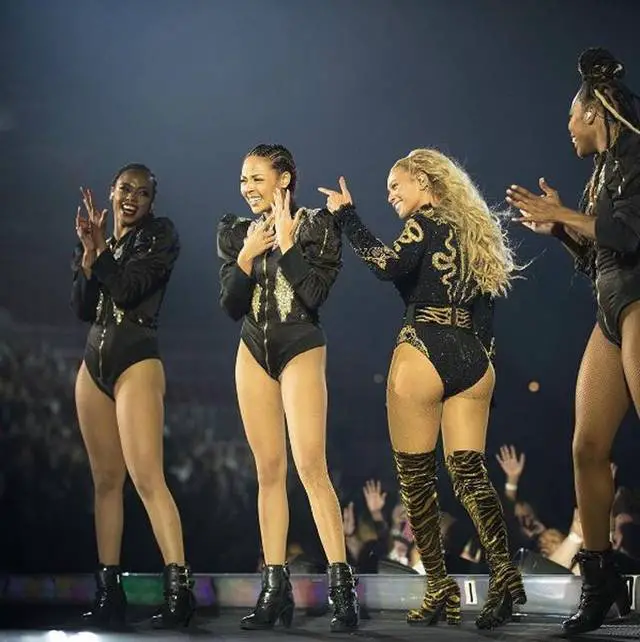 Beyonce is pretty much the queen of everything, including marriage proposals…
The superstar is currently blowing everyone away on the American leg of her Formation world tour, which visited the city of St. Louis recently. The Missouri city just so happens to be the hometown of the tour's creative director and head choreographer, John Silver. Luckily his professional relationship with Queen Bey meant that he felt comfortable asking her for a small favour… stopping her concert so he could propose on stage to his girlfriend, the tour's head dancer Ashley Everett.  
Beyonce was more than happy to grant his wishes, and stopped her vibrant rendition of Single Ladies just before the finale. She couldn't have chosen a more appropriate song if you ask us, what with the line 'if you liked it then you should've put a ring on it'! With her dancers looking on, she walked to front of the stage and handpicked an audience member to come on stage, which just so happened to be John.
Ashley looked more than a little confused at first, but then Beyonce handed John her microphone and he explained the situation. He told the crowd that he felt it was only right to come out on stage in his hometown and honour his queen, before dropping to one knee and pulling out a ring!
Ashley said yes, the crowd went wild, and Beyonce offered her congratulations before saying 'now let's see if you can do the rest of the choreography after THAT'. And with that, the show was back on the road.
Congratulations to John and Ashley, and well done Beyonce for being awesome, as always. Watch the action unfold below!