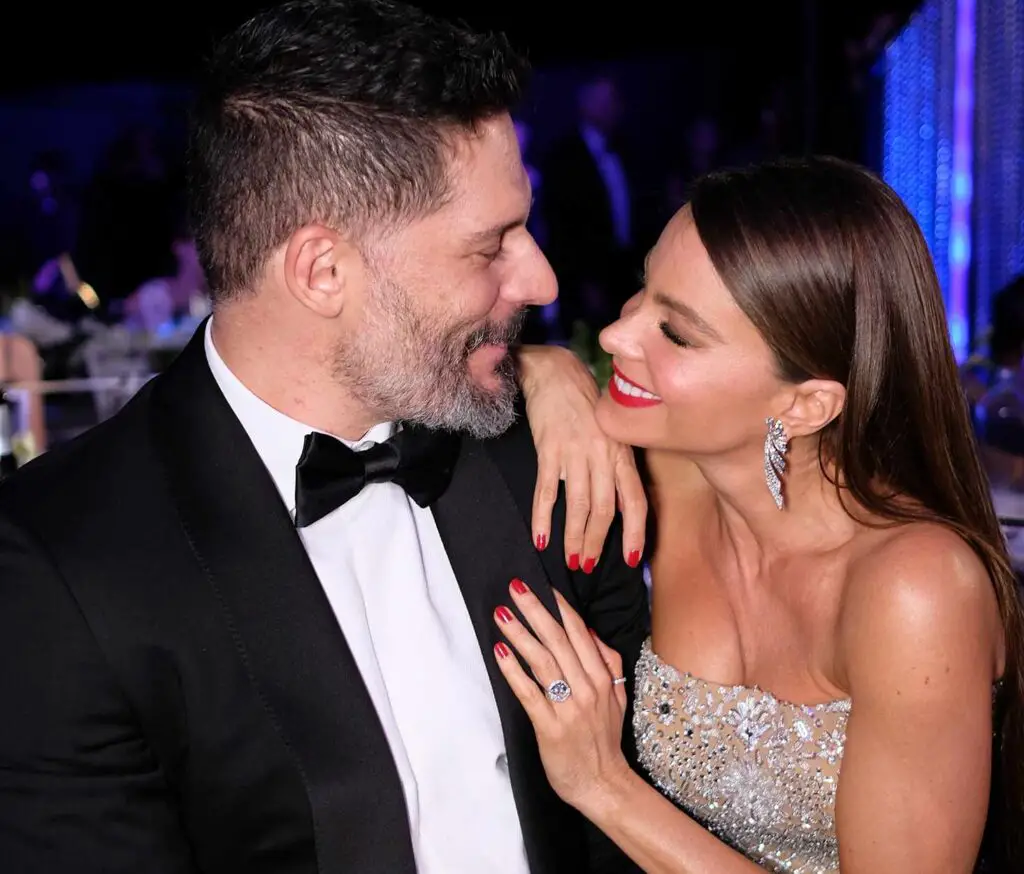 Our favourite couple are getting divorced. Sofia Vergara and Joe Manganiello announced their separation after 7 years of marriage earlier this week and we only have one question. Who gets to keep the ring?
This Hollywood power couple's whirlwind romance and romantic proposal set the stage for an incredible engagement ring. 
In May 2014, Sofia Vergara attended an event with her then-fiancé, businessman Nick Loeb. She first met her future husband, Magic Mike and True Blood star Joe Manganiello, that very night.
Quickly after Sofia and Nick split in June 2014, Sofia and Joe began dating. 
A mere six months later, they were engaged.
Joe Manganiello popped the question in Hawaii over Christmas, with picturesque mountains in the background just as the sun began to set.
We didn't get a close look at the ring until 2015, but nearly a decade later, we're still thinking about it.
Here's everything you need to know about Sofia Vergara's engagement ring.
What Does Sofia Vergara's Engagement Ring Look Like?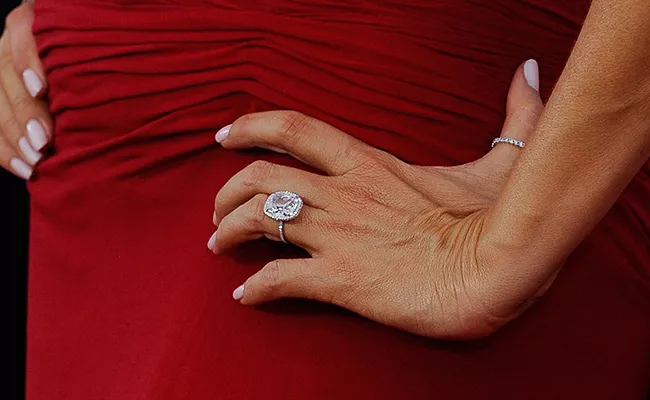 Sofia's engagement ring features a cushion-cut diamond that just shines. From afar and from close up, that stone sparkles. 
A cushion cut diamond is a popular and classic diamond shape known for its timeless elegance and romantic appeal. It is a square or rectangular shape with rounded corners, resembling a pillow or cushion, which is how it got its name.
Cushion cut diamonds typically have large facets that create a unique pattern of light and dark areas within the stone, known as the "crushed ice" effect. While cushion cuts may not have the same level of brilliance as round brilliant diamonds, they still work magic.
A halo setting surrounds the center diamond, and pavé diamonds encrust the platinum band. Did we mention, sparkle?
We'd estimate the center cushion-cut diamond to be between five and seven carats, with  an F clarity rating. This puts it pretty close to flawless.
How Much Is Sofia Vergara's Engagement Ring Worth?
As yet, the jeweler who made the engagement ring hasn't come forward and Joe hasn't shared that detail. This makes it hard to estimate the cost of the ring. 
However, given the carat weight, clarity, and setting of her engagement ring, we'd estimate that Sofia's ring cost around $500,000. A cost Joe might just manage to recoup if the ring comes back to him. For now, it seems to be the last thing on either of their minds, as they navigate this new phase of their lives.