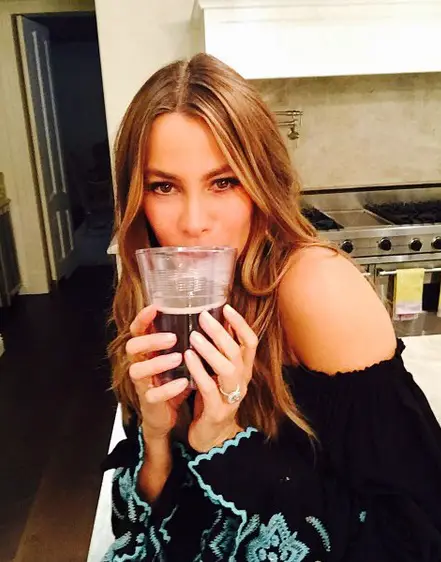 Emmy-nominated actress from her role as Gloria Delgado-Pritchett in the  sitcom "Modern Family", Sofia Vergara received this huge diamond ring from her fiancé Joe Manganiello. It was reported that actor Joe Manganiello treated her with a very special proposal on Christmas Day during their Hawaiian Vacation. How could she refuse the 'Magic Mike' star, especially with an engagement ring like this?!
Diamond Size: 4-5 Carats
Diamond Shape: Oval shape
Setting: Delicate Halo Setting with centre stone held with four claws
Ring: Platinum with diamond set band
Estimated Price: $500,000
Designer/Maker: Unknown
Comment: It is only when you see Sofia's Instagram shots do you realise how HUGE the diamond is! The halo is very thin so what you are seeing really is all that gorgeous oval diamond. While it is considered to be 4-5 carts we think this diamond might be even bigger!