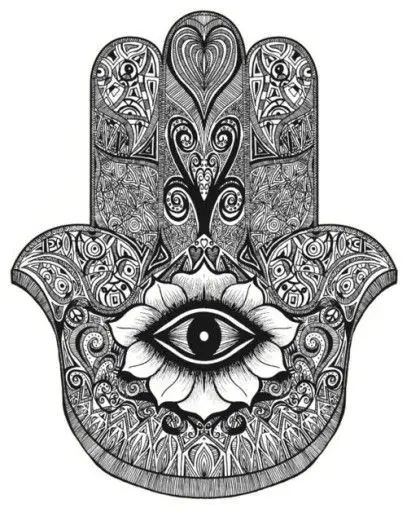 An ancient design re-emerges once again, and this time it makes for some interesting engagement ring looks…
The Evil Eye design has cropped up in every corner of the world at some point over thousands of years. Beginning with the Mesopotamians 5000 years ago, it made its way to the ancient Greeks, the ancient Egyptians, all over the Mediterranean, Asia and a good chunk of Africa and the Americas too. Simply put, it's an eye symbol that appeared in artwork, pictorial alphabets, and was worn by the people of these ancient societies on clothing and jewellery.
Why is it evil? Well actually when the symbol was depicted by these people it was acting as a warning or a protective symbol from the real 'evil eye'. They believed this was a mystic curse that brought bad luck and even physical harm to the victim. The curse was cast by a malevolent glare given to a person when they were unaware.
Anyway, the Evil Eye has seen a surge in popularity over the past few years as fashion takes inspiration from ancient civilisations and tribes. It's back in pendant form, as a pattern motif, in earrings, on handbags, and even in fine jewellery. Here are just a few styles we've seen across the web that we especially love…
This rose gold and sapphire number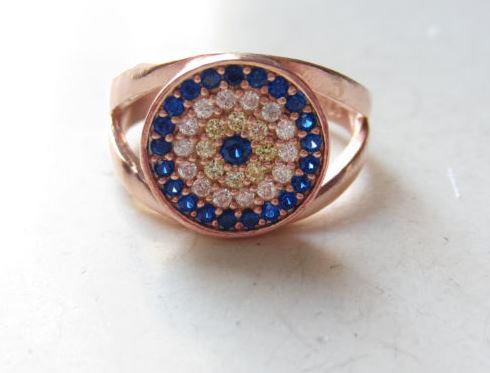 The Evil Eye was nearly always depicted as blue, so sapphires are the natural choice for lovers of top quality gems. This one adds a contemporary twist with a rose gold band, and finishes off the eye design with cubic zirconia of varying white to yellow colouring. A very budget friendly option.
This opal and yellow gold creation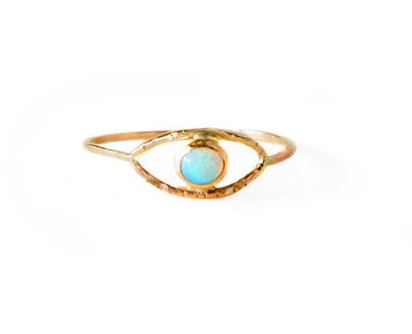 There's something so fresh, light and classy about the combination of opal and yellow gold. The milky opal has hints of blue in a nod to tradition, with yellow gold metalwork making up the rest of the design. A great choice for anyone looking for a unique but delicate engagement ring.
This stunning precious gem design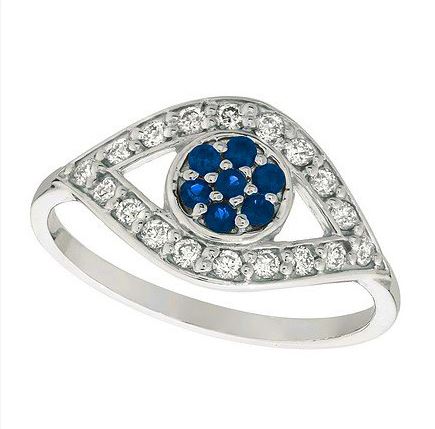 For maximum impact and maximum quality, this all diamond and sapphire ring is just irresistible. A floral motif of deep blue sapphires makes up the pupil, with white diamonds adding the bling factor and white gold finishing it all off. Trendy and timeless at the same time; what more could you want?
There are tons of options out there for every style and budget. As always, just remember to do your research, buy from a reputable source, and be 100% sure of your ring's quality before you hand over any cash. Then enjoy eternal mystical protection!