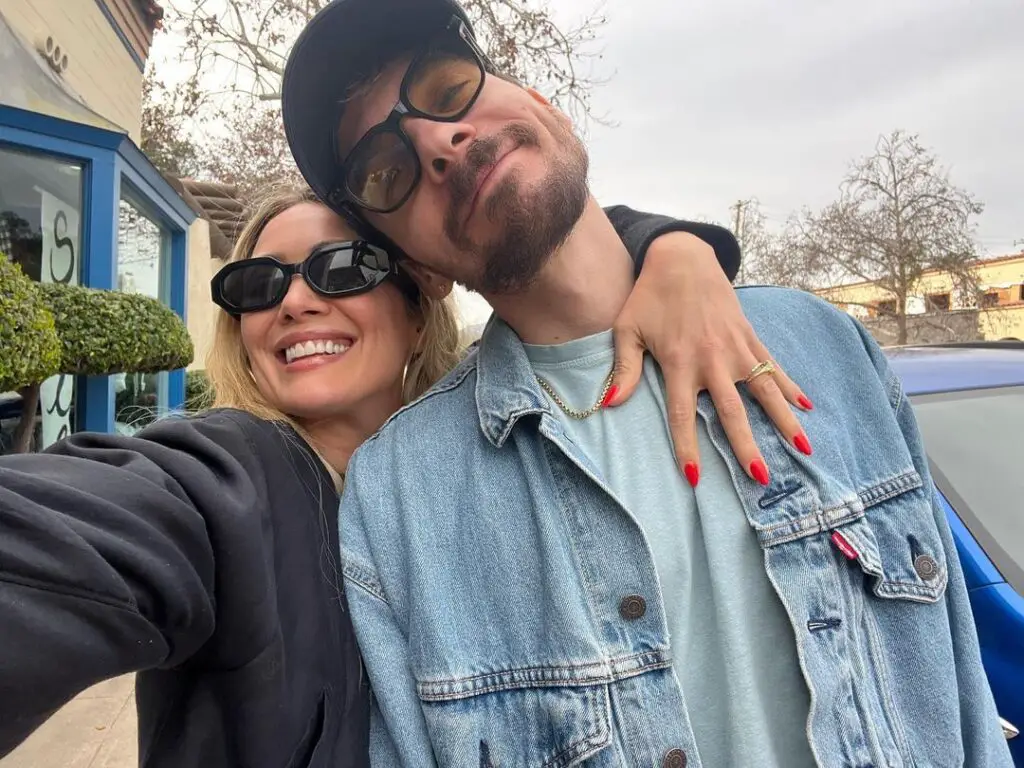 Hey now, hey now. Hilary Duff's engagement ring is what dreams are made of. 
Hilary Duff got engaged to her longtime boyfriend, Matthew Koma, in 2019, and it's a match made in heaven. Hilary has been a household name since the early 2000s, when she starred in the hit Disney Channel show, Lizzie McGuire. Matthew is a musician and producer who has worked with some of the biggest names in the music industry, including Carly Rae Jepsen and Shania Twain. 
The match made in heaven was sealed with a 3-carat cushion-cut diamond.
Here's everything you need to know about the ring.
What does Hilary's engagement ring look like?
The ring features a large, colorless, cushion-cut diamond that's sure to catch anyone's eye. Its slightly elongated shape is typical for cushion cuts, which don't adhere to any standard industry measurements. 
This longer shape has the added benefit of making the stone appear even larger — a huge win in the world of engagement rings.
The cushion cut is the modern and sophisticated cousin of the historic old mine cut. 
Popular during the Georgian and Victorian eras, the old mine cut was highly-faceted and had a distinctive charm. Over time, jewelers refined the cut, resulting in today's 58-facet cushion-cut diamond. This cut is highly coveted for its squarish shape with rounded corners and its intricate facets that sparkle brilliantly.
The stone is approximately 4 carats and is extremely colorless. It seems to be an F (or higher) on the color scale.
It's the perfect balance of elegance and simplicity, and it's clear that Matthew put a lot of thought and care into choosing the perfect ring for his bride-to-be.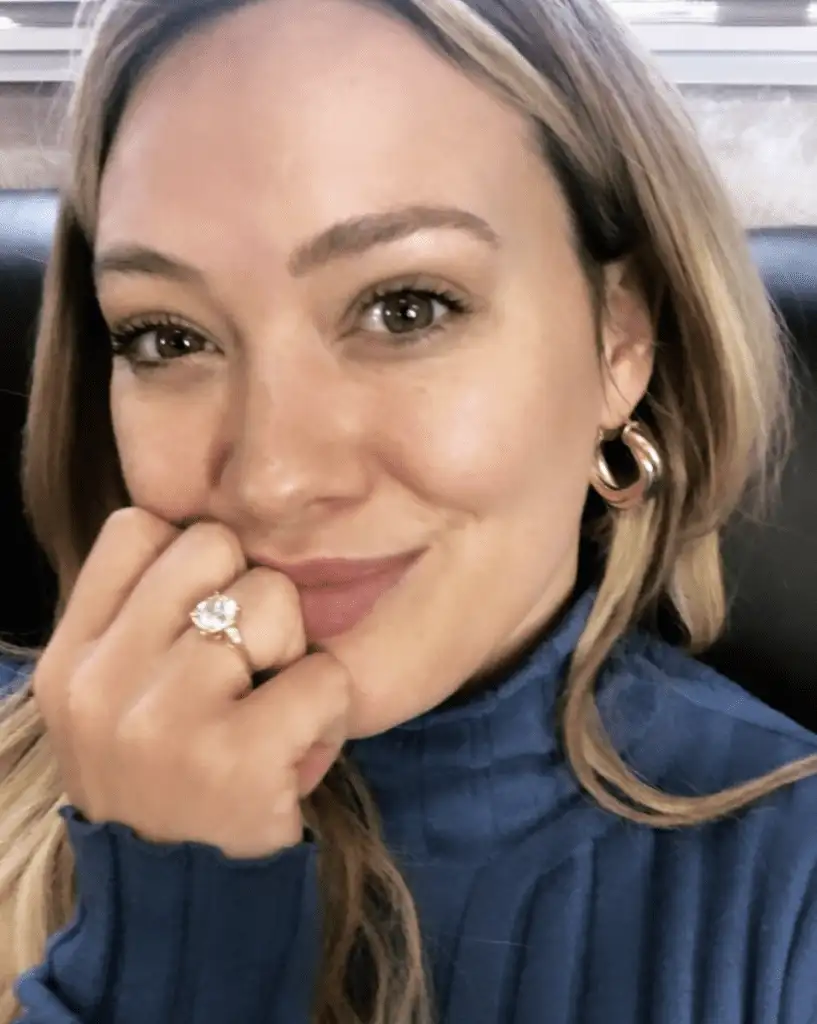 How much did Hilary Duff's engagement ring cost?
While we don't know the exact price tag, we can only imagine that it's worth a pretty penny. With a diamond that size, we're guessing it's in the six-figure range. As a classic solitaire ring, the value of the ring is entirely determined by the diamond itself.
Assuming that the center diamond is an earth-created diamond, it's likely valued between $50,000 to $100,000. Of course, the final value will depend on a variety of factors, such as the diamond's carat weight, cut, color, and clarity. 
But hey, when you're as successful and in love as Hilary and Matthew, a little splurge is totally worth it.
So, there you have it, everything you need to know about Hilary Duff's engagement ring. 
From the stunning design to the talented jeweler who created it, this ring is truly a work of art. We can't wait to see what the future holds for Hilary and Matthew, but we know one thing for sure – their love story is one for the ages.