We're big fans of a classic, elegant engagement ring. They're timeless; no matter how many years you end up wearing them for, they'll still look chic and stylish whether you're 25 or 80. If you're a traditional bride with a penchant for romance, here are some engagement ring style's you're guaranteed to adore…
The Traditional Solitaire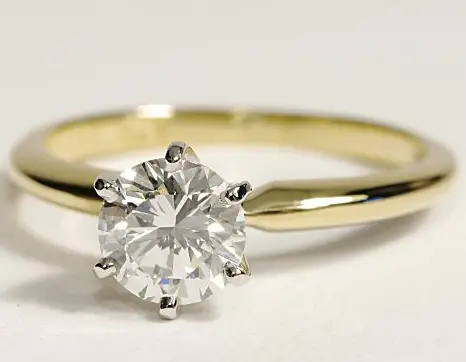 A yellow gold band, a round brilliant diamond and a six prong setting. What more could you need? This is the definition of engagement ring style that has endured throughout the centuries. If it ain't broke, why fix it? With all the glitzy halos and larger than life diamonds around these days, something classic and understated can be all you need to make the perfect style (and love) statement. Whether you choose a big stone or a small one, it all works.
The Cathedral Setting
Sometimes a prong setting just isn't chic enough. Upgrade it with a cathedral setting, which is much like a prong setting but positioned higher above the band. It raises your diamond up higher so it catches the maximum amount of light (for the maximum amount of sparkle), and creates the appearance of a larger stone too. What's not to love? This is the traditional solitaire design, but with an extra bit of oomph. Works great with accent stones too.
The Three Stone Style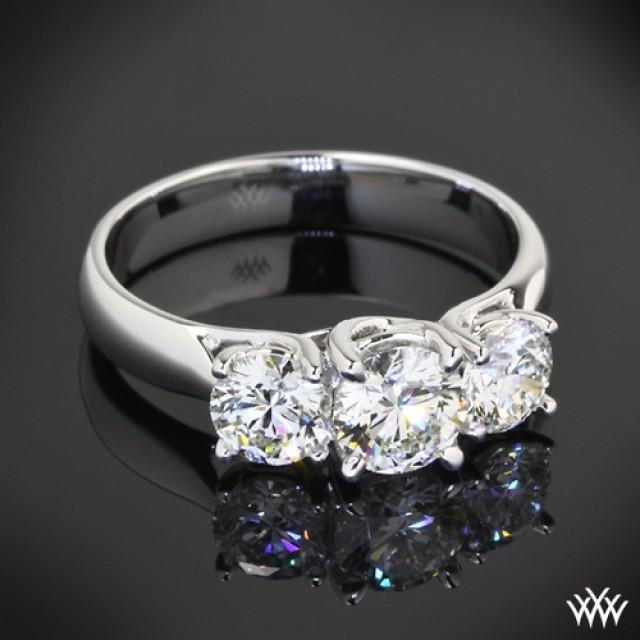 The three stone engagement ring is a vintage classic that is sophisticated and refined. An excellent choice for brides who like the finer things in life, this style is also slightly more cost effective; three smaller diamonds can often add up to a more budget-friendly price tag than one large one. It's also an excellent opportunity to add in subtle colour; we love emeralds and diamonds on yellow gold – but three top quality white diamonds can be just as alluring.
The Rose Cut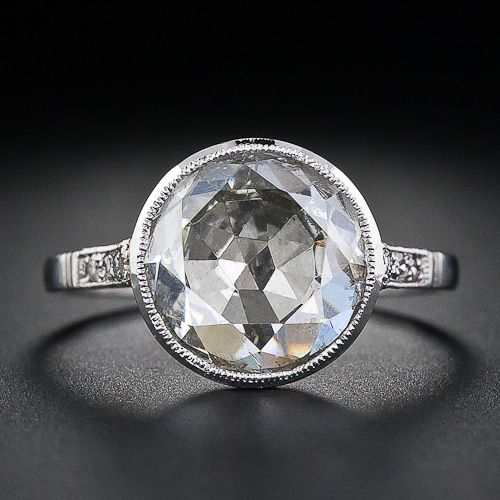 The rose cut is a time-honoured diamond cut not often seen anymore, and that's a pity. An antique cut, it has a flat bottom and faceted crown that rises in a dome shape. This cut does not have the same sparkle as today's round brilliant diamonds, but that's why we love them. For an engagement ring with a vintage feel and a mysterious, lived in look, a rose cut is the only choice. A strong contender if you're on the hunt for a vintage engagement ring.
Mellow Yellow (Gold)
There's no way around it; if you're a classic bride after a classic engagement ring, yellow gold is the only choice. Whether you choose a simple solitaire, an elaborate vintage piece or a blend of the two, there's no de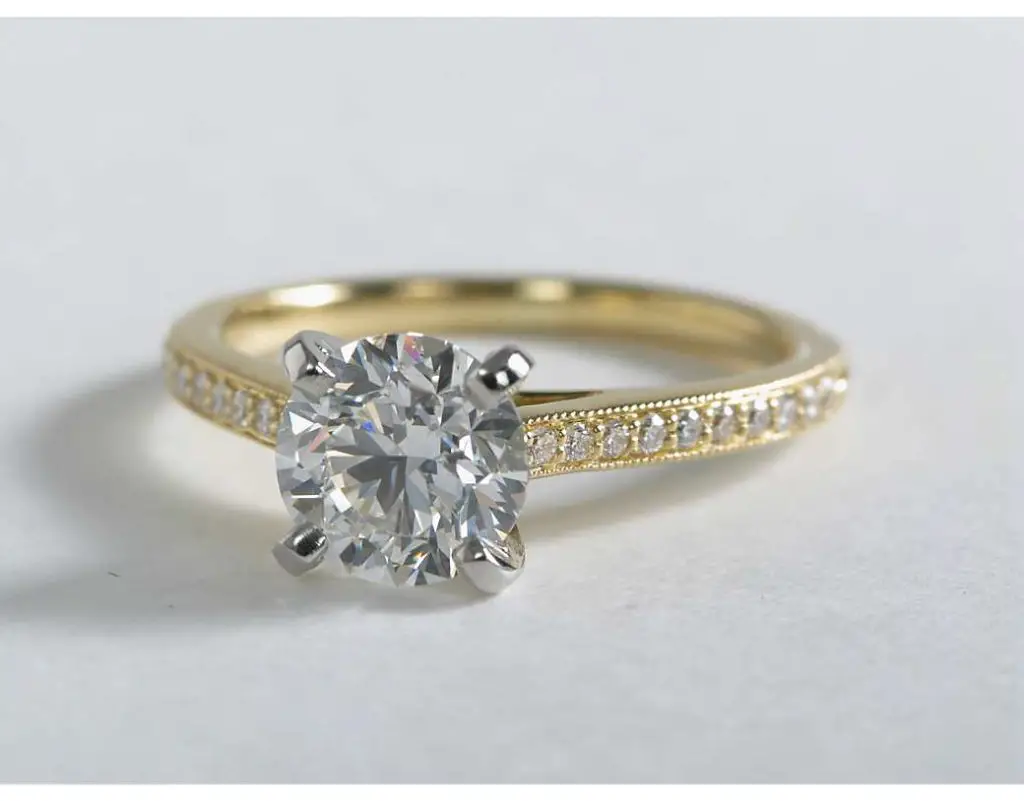 nying that yellow gold has a glamorous finish that just can't be beaten. Yellow gold and white diamonds is the most chic pairing in any kind of jewellery, and there's a good reason why it was the most popular metal choice for such a long time (and why it's making a very strong comeback in recent years).
The Edwardian Era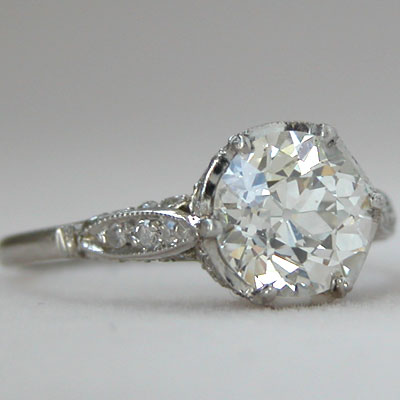 The Edwardian era is the epitome of classic style. With intricate, romantic details like scrolls and beading, lots of diamonds and the winning combination of white diamonds and silver toned metal, this is a classic engagement ring style that fits right into the modern day. Many jewellers are making new engagement rings inspired by this era, which emphasised exquisite craftsmanship and attention to all the beautiful little details. If you have your heart set on a vintage engagement ring, you won't regret opting for an Edwardian piece.