An engagement ring trend that's budget-friendly AND makes your stone look bigger? Yes, please…
This year, get ready to see a lot of one particular style of engagement ring; horizontal stones, otherwise known as east-west engagement rings. Celebrities like Catherine Zeta Jones and Kate Beckinsale have been working this trend for years already, so we're surprised it's taken this long to hit the mainstream. But hey, better late than never! Here's the low-down on horizontal engagement rings and why you should add this style your bucket list now…
The concept of an east-west engagement ring is pretty simple. Take any oblong shaped gemstone; emerald cut, marquise cut, oval cut, pear cut, or even some cushions cuts. Instead of setting them vertically to match your finger, turn them so the edges are pointing east-to-west. There's no special setting or trickery needed to make it work.
Why bother? Well for one thing, it makes your centre stone look much bigger than it is. Second, it offers up a whole new world of design opportunities. Third, it's an off-beat take on a traditional design (which is a trend in and of itself nowadays). And fourth, it just looks unique and cool. Not convinced? Take a look at these swoon-worthy designs…
The Bachelor Ring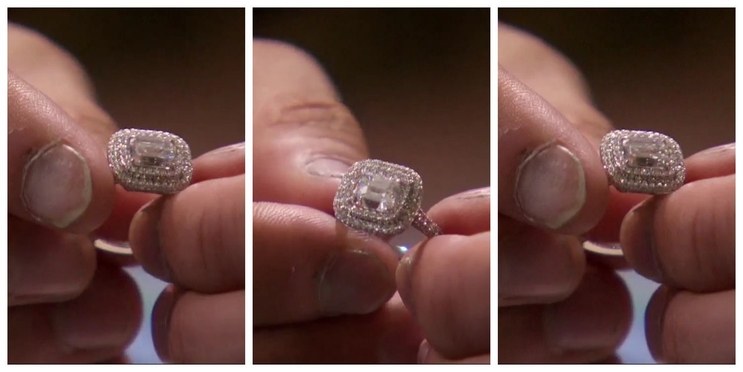 Okay, we admit it. The Bachelor is one of our guilty pleasure TV shows… but only because of the engagement rings! This one popped up on the show recently and we instantly fell in love. The double halo makes that east-west emerald look huge as well as classy. And, this is the sort of design that will suit any and every finger. We love.
The Emerald with Side Stones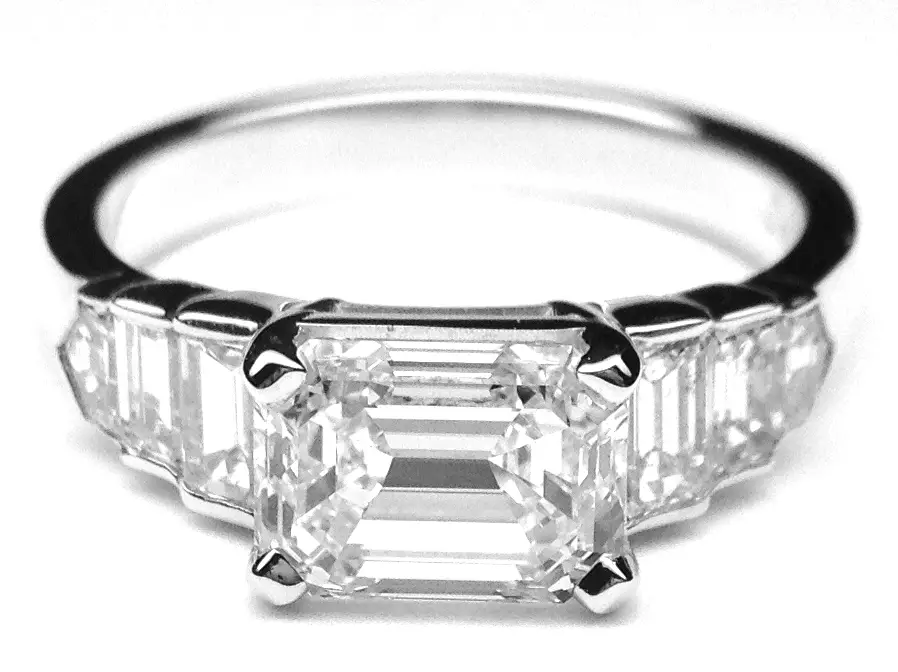 We always thought side stones only worked with round brilliant cuts. We have now been categorically proved wrong. This horizontal-set emerald looks absolutely stunning with vertical set emerald side stones. It's a sharp, contemporary design and we love the contrasting orientation. Sophisticated and timeless while still remaining on-trend.
The Morganite Oval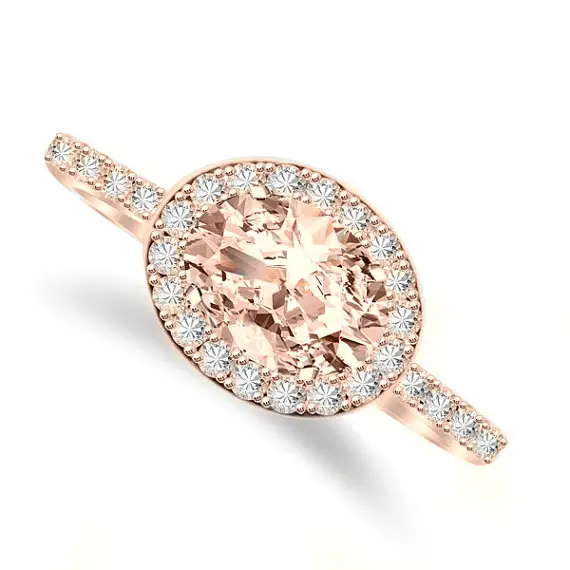 For some reason we think horizontal-set ovals work better with a coloured gemstone rather than a white diamond – but each to their own. Either way, nobody can deny that this morganite engagement ring is drop dead gorgeous. The yellow gold and the slight copper tint of the stone make it look warm and ethereal, but the diamond halo breaks up the glow and adds a touch of bling.
The Tension Marquise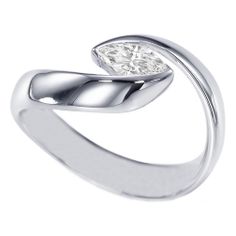 One for the contemporary brides out there… how incredible does this east-west marquise look when combined with a tension setting? It's edgy (literally), it's chic, it seems as though the diamond is suspended in mid-air. Figuring out how the stone stays secure makes our brain hurt, but we don't care, because this design is ridiculously beautiful.
The Pointing Pearl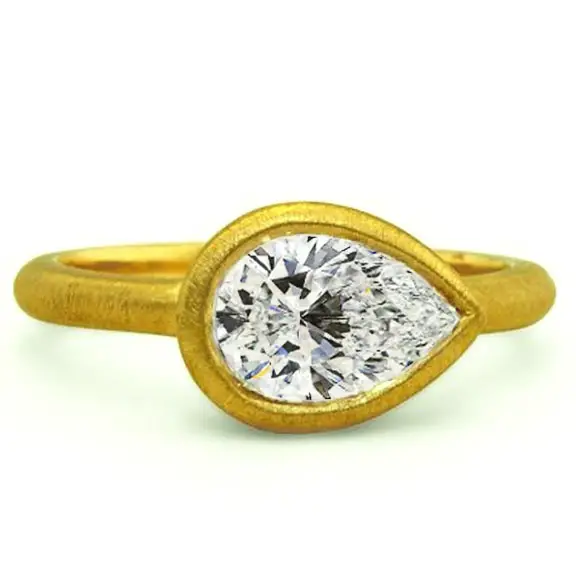 We'll admit the pear shape is probably the least covetable of these horizontal styles. It just seems wrong. However, it still looks pretty damn beautiful when the stone is small and unadorned by fussy halos. We especially love this bezel set design with a plain and simple band. Just let the diamond do the talking!