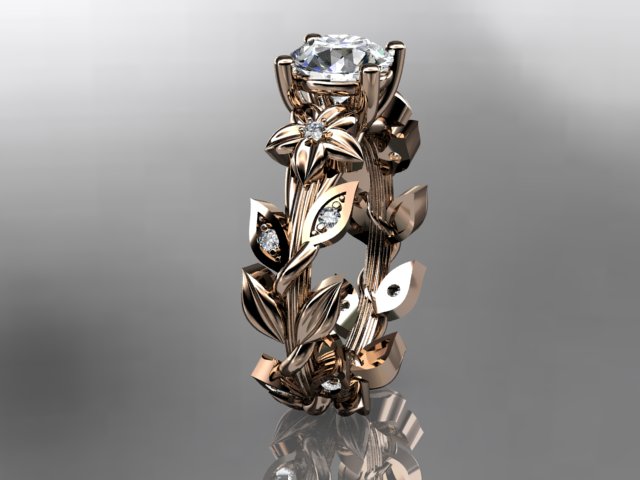 Florals have made their way into the world of engagement ring trends, just in time for summer…
Engagement rings are often subject to the same fashion trends as the rest of the items we wear on a daily basis. Thirty years ago yellow gold was all the rage, then white gold and platinum were the only acceptable metals, and now we're moving into the era of rose gold. Stone shapes, colours, sizes and settings are all similarly subject to changing tastes.
Maybe it has to do with the brighter evenings and warmer temperatures, but over the last few months we've seen a particular spike in floral engagement ring designs. This isn't exactly a new trend – in fact it was the gold standard aesthetic of the Edwardian era – but with the recent rise in popularity of coloured gemstones and vintage designs, it seems to be back with a bang.
Generally speaking, the floral engagement ring features round brilliant stones set to form the shape of a single blossom. Other designs make use of pave halos or smaller stones as the 'petals' so centre diamond still gets all the attention, as per tradition. Others incorporate mixed metals as 'leaves', coloured gems for the petals or go into full throwback mode with filigree and other delicate detailing along the band.
Here's a few of our favourites.
Tiffany and Co.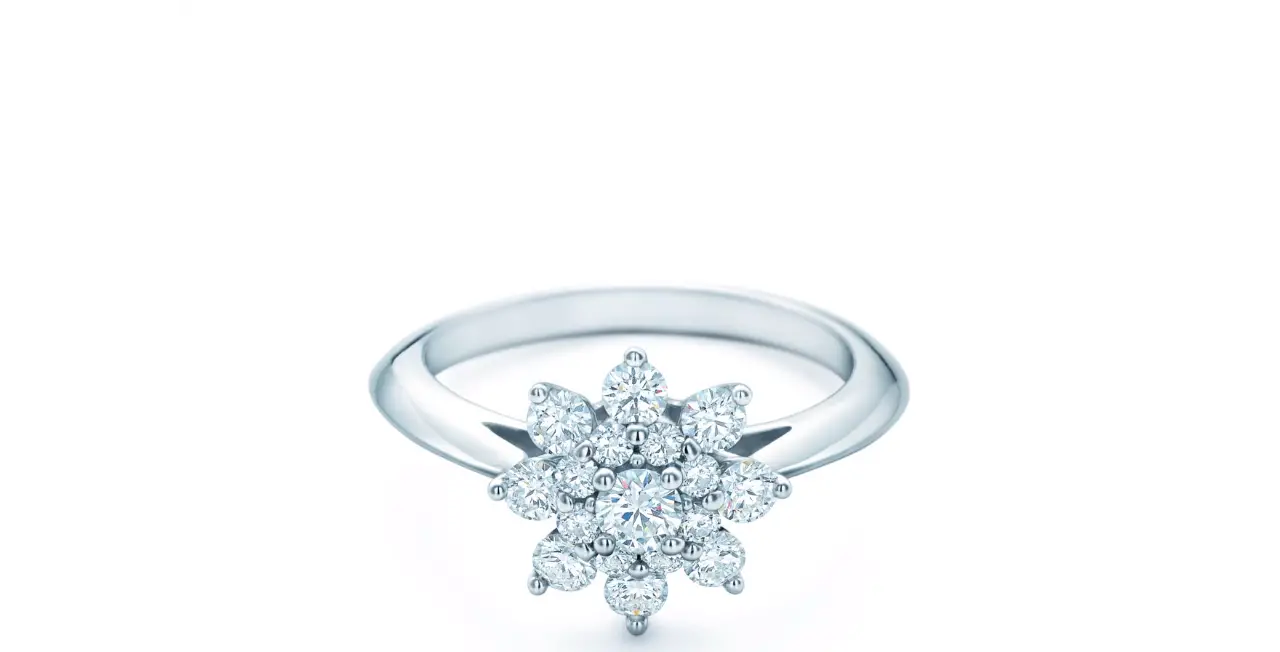 17 round brilliant diamonds in three different sizes make up this beautiful piece, with clever prong design and positioning giving the 'petals' a more pointed and natural look.The total weight is 0.6 carats, which is the perfect 'not too big, not too small' size for this design if you ask us.  
Mark Schneider
Californian jewellery designer Mark Schneider has a whole collection of floral themed engagement rings, each more beautiful than the last, but this rose design is our favourite. The setting and pave diamonds have been used very well to give that layered petals look, and the top-down view is spectacular too.
Barkev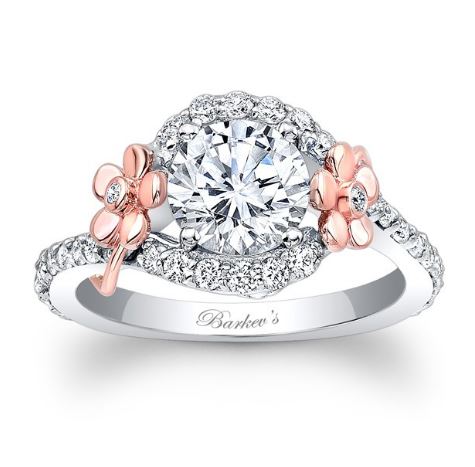 This is a love it or hate it kind of engagement ring, but we suspect there are plenty of girly girls out there who will fall into the 'love' category thanks to its rose gold floral accents, which nicely offset the white gold band and white diamond halo setting.