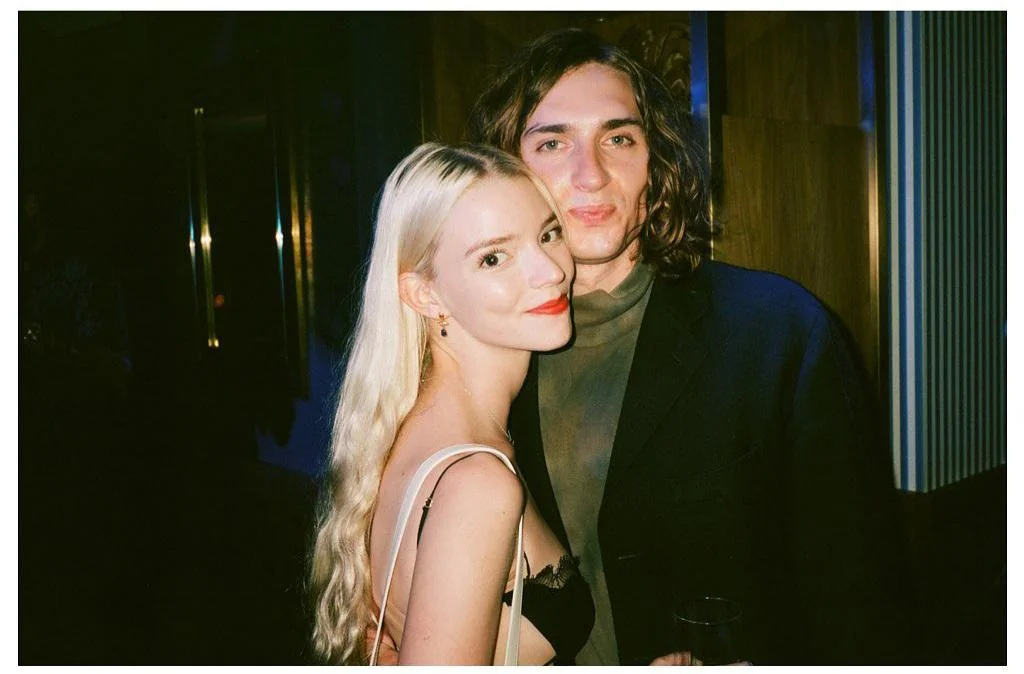 Anya Taylor-Joy and Malcolm McRae said "I do" for the second time during a star-studded wedding in Venice, Italy. The pair — who had a courthouse wedding last summer — were joined by over 150 of their closest friends and family to finally celebrate their nuptials over the weekend at the historic Palazzo Pisani Moretta, a 15th-century palace, on the Grand Canal.
Rather than a typical white wedding dress, Taylor-Joy opted for a beige ball gown with colorful embroidered birds across the corset-like bodice and full skirt. Similar to her wedding look, Taylor-Joy chose a slightly untraditional engagement ring, opting for a massive green diamond with smaller diamonds surrounding it.
Here's everything you need to know about Anya Taylor-Joy's engagement ring.
What Does Anya Taylor Joy's Engagement Ring Look Like?
While we've not yet been blessed with a high quality image of Anya's emerald, we can take an educated guess based on what we do have. 
Anya's engagement ring looks to be a vintage emerald cut diamond framed on either side by a trefoil cluster of round brilliant cut diamonds — the perfect choice for her whimsical and timeless style. The design draws the eye to the glistening emerald centre stone, exuding a rich and captivating hue that reflects the beauty of its origin. The open setting of this design allows the light to reflect in all directions, creating a lustrous and sparkling look, while the 18K yellow gold band adds a touch of warmth to this exceptional piece.
With little information, it's difficult to estimate how much Anya's engagement ring is worth, but we would sit it in the ballpark of $50-75,000 —- and it's worth every dime for the couple who have finally found their person. 
Anya opened up to British Vogue about the relationship, explaining that "I finally found someone who will happily sit in silence with me reading. We're basically 80 years old and seven at the same time and it works really well." Long may it continue!