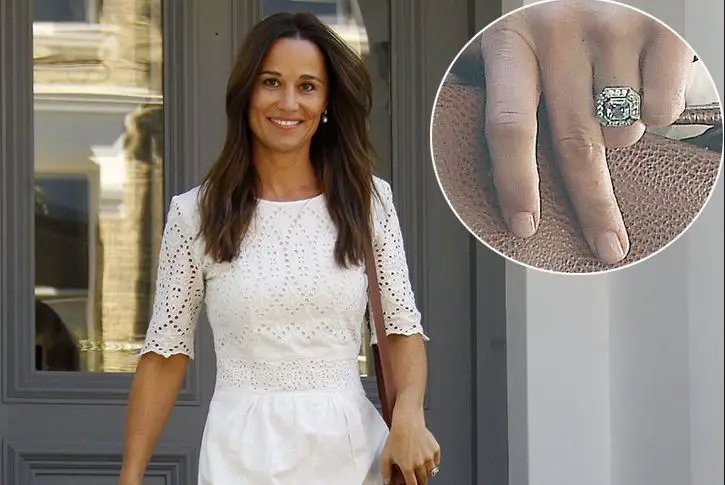 You may remember a certain royal engagement took place back in 2010 with a certain ring. Or if you don't remember, let us fill you in. Prince William asked his school sweetheart Kate Middleton to marry him (making her an 'ordinary' girl who became a princess just like a real life fairytale). He proposed using the engagement ring that belonged to his late mother, Princess Diana. It was an oval-shaped sapphire surrounded by diamonds, and jewellers all over the world suddenly found themselves inundated with requests for sapphires.
Now it's Kate's sister Pippa's turn to tie the knot, and something similar is happening. Her hedge fund millionaire beau, James Mathews, popped the question when the couple were exploring the Lake District. Since then Pippa has been spotted on several occasions with a stunning asscher cut diamond in an art-deco inspired octagonal halo setting on her ring finger. The general consensus of gossip sites is that it is one of the most stunning engagement rings ever. Period.
The rest of the world clearly agrees, because according to David Allen, Creative Director of 77Diamonds, requests for rings in this style have shot up by 36%. It's not just down to Pippa setting a trend, of course. Asscher cuts have been rising in popularity for the past few years as brides look for edgy alternatives to the classic round diamond solitaire. There has also been an ongoing art-deco revival of sorts with geometric shapes and bold colours becoming ever more desirable. But Pippa has definitely given the cut a boost, too.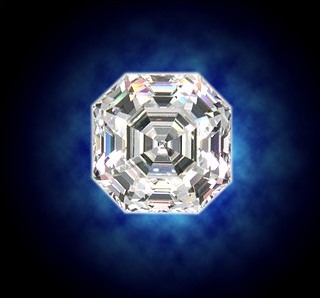 So what do you need to know about asscher cut diamonds?
The asscher cut was designed in 1902 by the Asscher brothers of Holland. It reached its popularity peak in the 1920s, i.e. the art deco era. Until recently most asscher cut stones dated from this era and were seen in vintage or antique pieces. Asscher cuts were often placed in elaborate settings, sometimes with halo diamonds like Pippa's ring. Whatever way they were used, an asscher cut diamond would always stand out from the crowd.
Basically, the asscher cut is a square cut with cropped corners and stepped sides. It's sometimes known as a 'square emerald'. Because of its nuanced cut any impurities in the diamond will be even more obvious than usual, so a top quality, near-flawless stone is needed to do this cut justice. Because of the unique shape they are also rarely found in small carat sizes –  Pippa's reportedly clocks in at 4 carats – and they can actually look smaller than other shapes since all of the weight is on the bottom. Sadly, they're also one of the more expensive cuts.

There are two types of asscher cut. The original 1902 version is characterised by 58 facets, a small table, high crown facets and very deep pavilion. Its brilliance is very close to the traditional round brilliant diamond cut. A new generation of Asscher jewellers created an updated cut in 2001, called the Royal Asscher cut. This has 75 facets instead of 58 and a higher crown for even greater sparkle and flash. It has an exclusive patent which means that Royal Asscher cut diamonds can only come direct from the Asscher's lab.
Things to keep in mind if you decide to buy an asscher cut engagement ring:
Don't settle for anything other than a top quality stone cut by a master gemstone cutter. Remember any inclusions will be glaringly obvious if you do.

A four prong setting is best for this shape; it'll keep your diamond secure while still letting in the maximum amount of light.

Be prepared to spend a lot more than you would on a simple round diamond solitaire, and budget accordingly.

Because of their cropped corners and steps, an asscher cut can actually be one of the safer shapes – no sharp pointy edges to snag or scratch things.