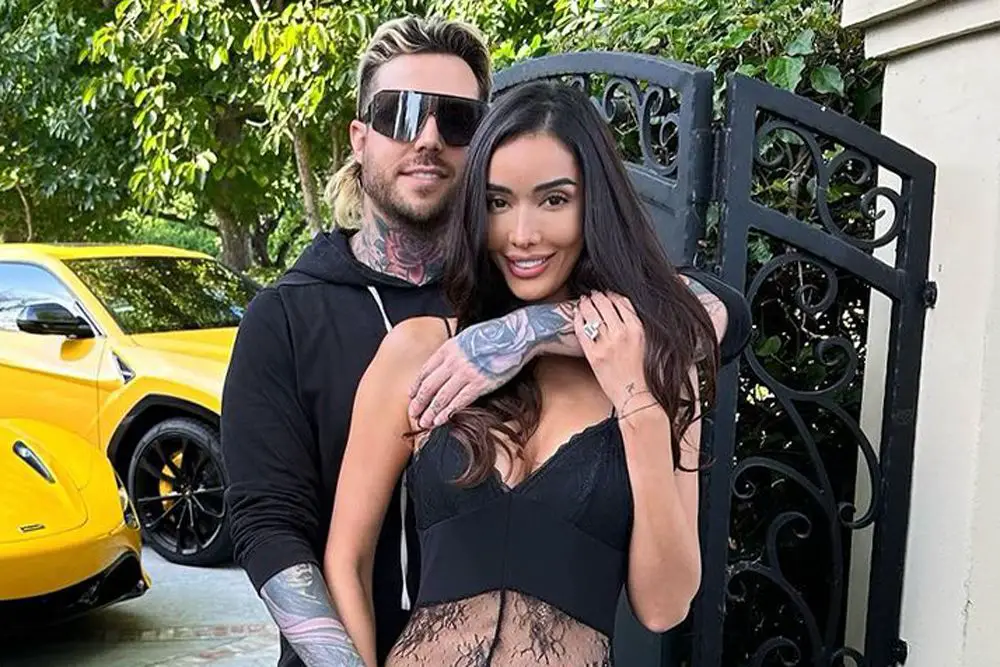 Superstitions aside, Friday the 13th proved to be a lucky day for former Real Housewives of Orange County reality star Noella Bergener. Her boyfriend, sorry, now fiancé, Bobby Schubenski, asked for her hand in marriage. The bass player and co-owner of the clothing company, Blackcraft Cult popped the question with an emerald-cut diamond.
She took to Instagram to share the news, captioning the post "My heart is full, and my hand is heavy." And heavy it is. 
Here's everything you need to know about the huge rock on her finger.
What Does Noella's Engagement Ring Look Like?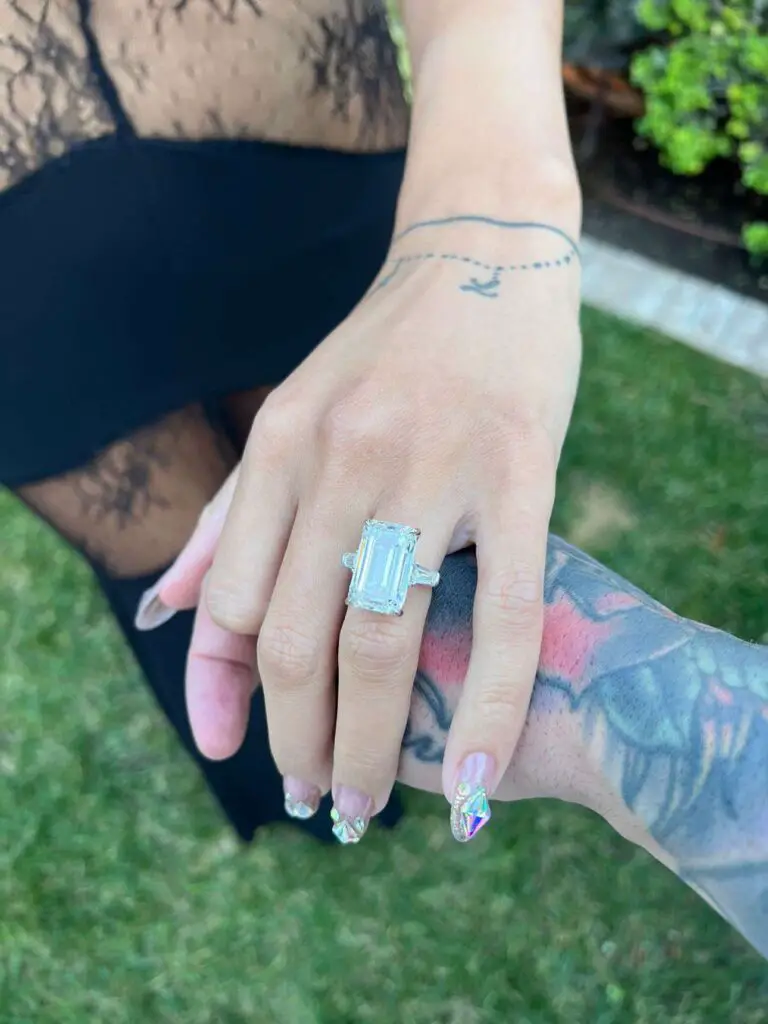 Bobby Schubenski certainly didn't skimp on Noella Bergener's engagement ring. Noella's ring is a stunning three-stone sparkler with a gigantic emerald-cut diamond at the center. The emerald cut is rectangular with cut corners, creating a distinctive and timeless shape. Unlike brilliant cuts, such as the round or oval cuts, the emerald cut features step-cut facets. These are long, flat facets that run parallel to the gem's girdle, giving the stone a hall-of-mirrors effect and a more understated sparkle.
The emerald cut has a Hollywood glamor feel to it, and in Noella's case, it reflects her personality perfectly.
The center diamond in Bergener's ring is estimated to be a whopping 10 to 12 carats in size and is flanked by smaller baguette diamonds, making it a three stone engagement ring. Three stone engagement rings are often thought to represent the past, present, and future of a couple's love story. 
I don't know about you, but I can't wait to see what the future holds for this beautiful couple. Specifically, the wedding.