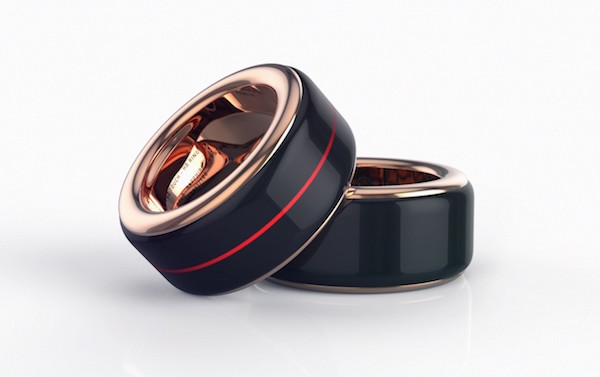 This is wearable technology on a whole new level…
When you're madly in love with someone, every hour spent away from them can feel like forever. It's cheesy, but it's true. While modern life doesn't make it possible for loved up couples to do absolutely everything together, modern technology is making it easier than ever to stay in touch. First there was emails and instant messaging so couples could have written conversations in real time. Then video calling came along so they could see each other too, And now someone has created rings that allow you to feel someone's heartbeat in real time too.
Inspired by the belief of Vena Amoris (the vein that leads from your ring finger directly to your heart), the creators decided to go one step further than that and make the ring beat rather than just sit there looking pretty. Their aim? To make the most personal connecting tools.
The Touch Heart Beat ring uses an app, wireless technology and your phone to let your significant other feel every beat of your heart. Slip on the ring, connect up on your phone, tell your partner to do the same with their ring, and that's it. Just tap it and you can feel each other's heart beating for up to 14 hours at a time.
Provided you have a data connection these rings work anywhere in the world. That makes them not only a handy gadget for long distance relationships, but also for couples who work in dangerous professions like the police force, military, etc. to help ease the constant worry and provide more peace of mind. We think that's pretty damn cool.
Prices start at $600 a pair and they come in stainless steel or solid rose gold. They also include sapphire crystal for a super durable and unscratchable surface, and a lighting mechanism that provides a visual representation of the heartbeat. Over 100 components are hidden inside the ring, and it took 2.5 years to develop. Plus it all comes in some pretty suave packaging too. And before you ask, yes – they work with both Apple and Android devices.
How's that for a unique engagement ring?
Check out full information here: http://www.thetouchx.com/about.html