Round brilliant and princess shaped diamonds are by far the most popular choices for engagement rings. But which one is for you? Here's our guide…
What is a Round Brilliant Diamond? It's the classic round diamond shape you've seen on pretty much every engagement ring ever. This diamond shape is designed to let the most light into a diamond for maximum sparkle. It has 58 different facets and is presented in a cone-like shape.
What is a Princess Diamond? This is the second most popular diamond shape after the above, and is essentially a square version of the round brilliant. It also has 58 facets, but the layout of them is quite different. When viewed from above, this shape displays a crossed shape instead of a star shape displayed by a round brilliant.
Choose Round Brilliant Diamonds If…
You're traditional. The original diamond engagement ring design was a round brilliant solitaire with a six prong setting, created in 1886 by none other than Tiffany & Co. If it ain't broke, why fix it? Round brilliant diamonds are the classic engagement ring choice, and we don't see any reason to mess with tradition if that's what you're into. There's a reason they've been the number one choice for brides since… well, always.
You work with your hands. If you didn't already know, round brilliant diamonds are – shock horror – round in shape. That means no sharp corners to snag on things or make dents. So if you work with your hands a lot or are a little on the clumsy side, a round brilliant diamond engagement ring is a practical (and safe!) choice. For maximum safety, team it with a bezel setting to ensure you never lose your stone.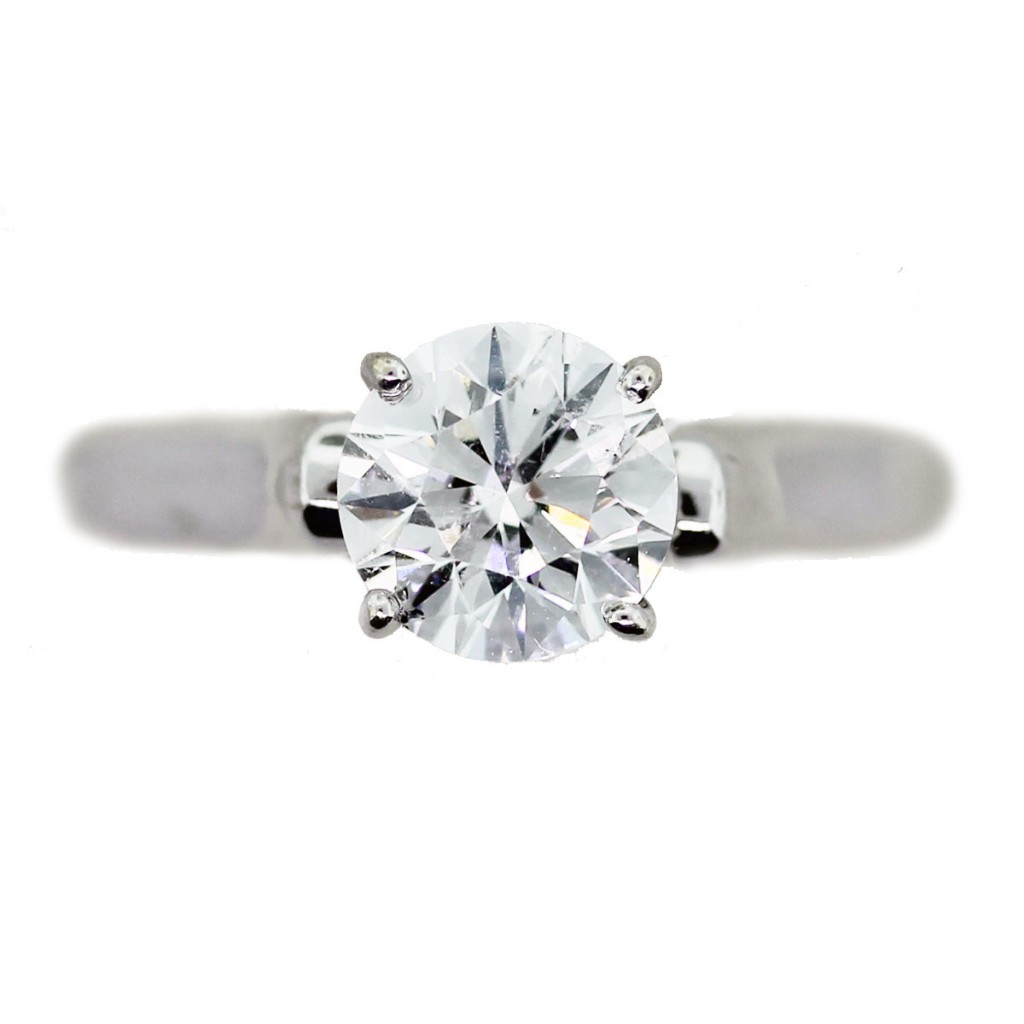 You want a simple design. Not a flashy bride? Don't like a lot of bling? A round brilliant design is the ultimate choice. It's timeless, works with any kind of wedding band, and is effortlessly elegant, always. Engagement rings with a round brilliant diamond look fabulous all on their own; no need for pave bands or halo settings. Since they're the most common choice for engagement rings, it's easy to get an unobtrusive design if that's what you're looking for.
Choose Princess Diamonds If…
Your style is contemporary. Princess shape diamonds only came to the fore in the 1960s, so if you're a modern kind of bride, this is the cut for you. Its strong lines and corners give it a very contemporary aesthetic, and it looks simply fabulous with the equally modern silver toned metals like white gold, platinum or rhodium. Newly popular engagement ring embellishments like pave bands also work especially well with princess diamonds.
You want a statement piece. Princess diamonds offer a little something extra compared to their round counterparts. If you're looking for a statement engagement ring, then a princess shaped stone is a must. They're also the perfect choice for achieving balance; if what you want something that's both traditional and modern, we can't think of a better solution than a princess solitaire.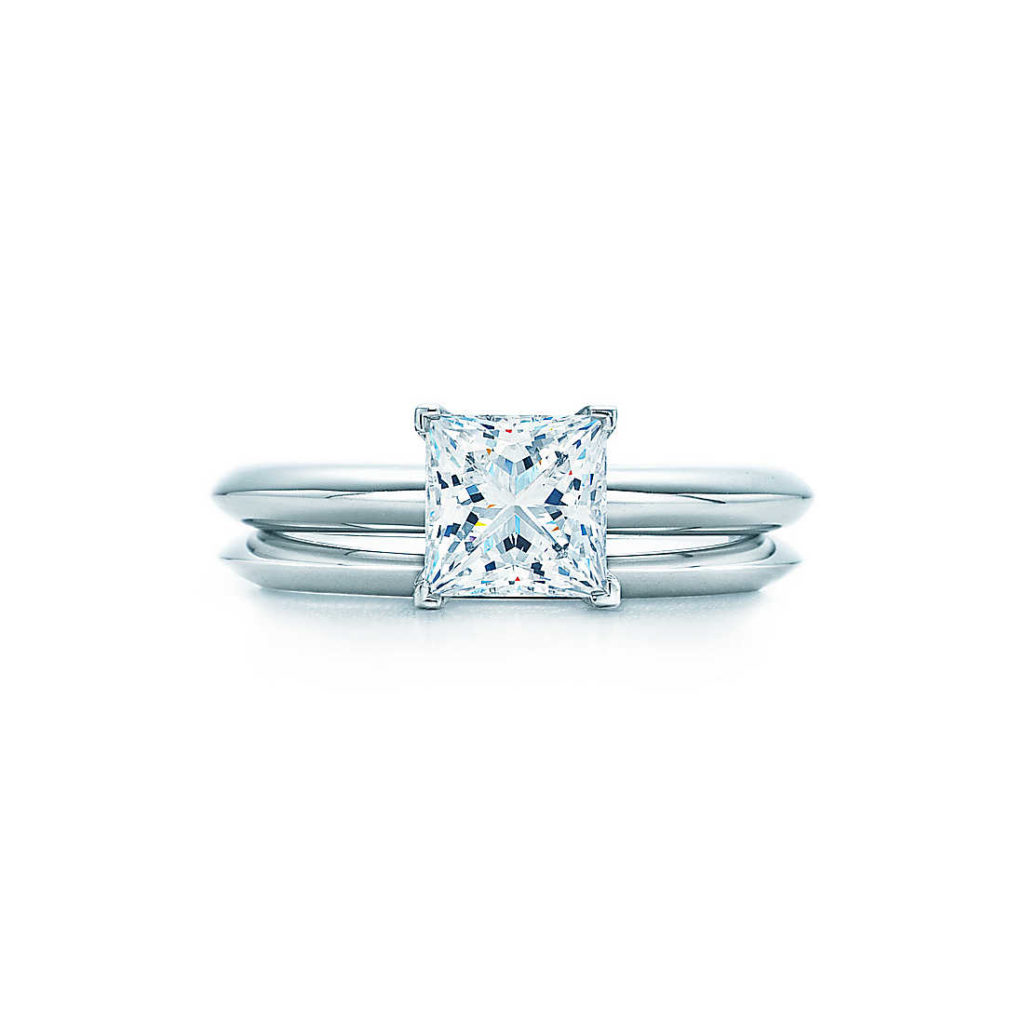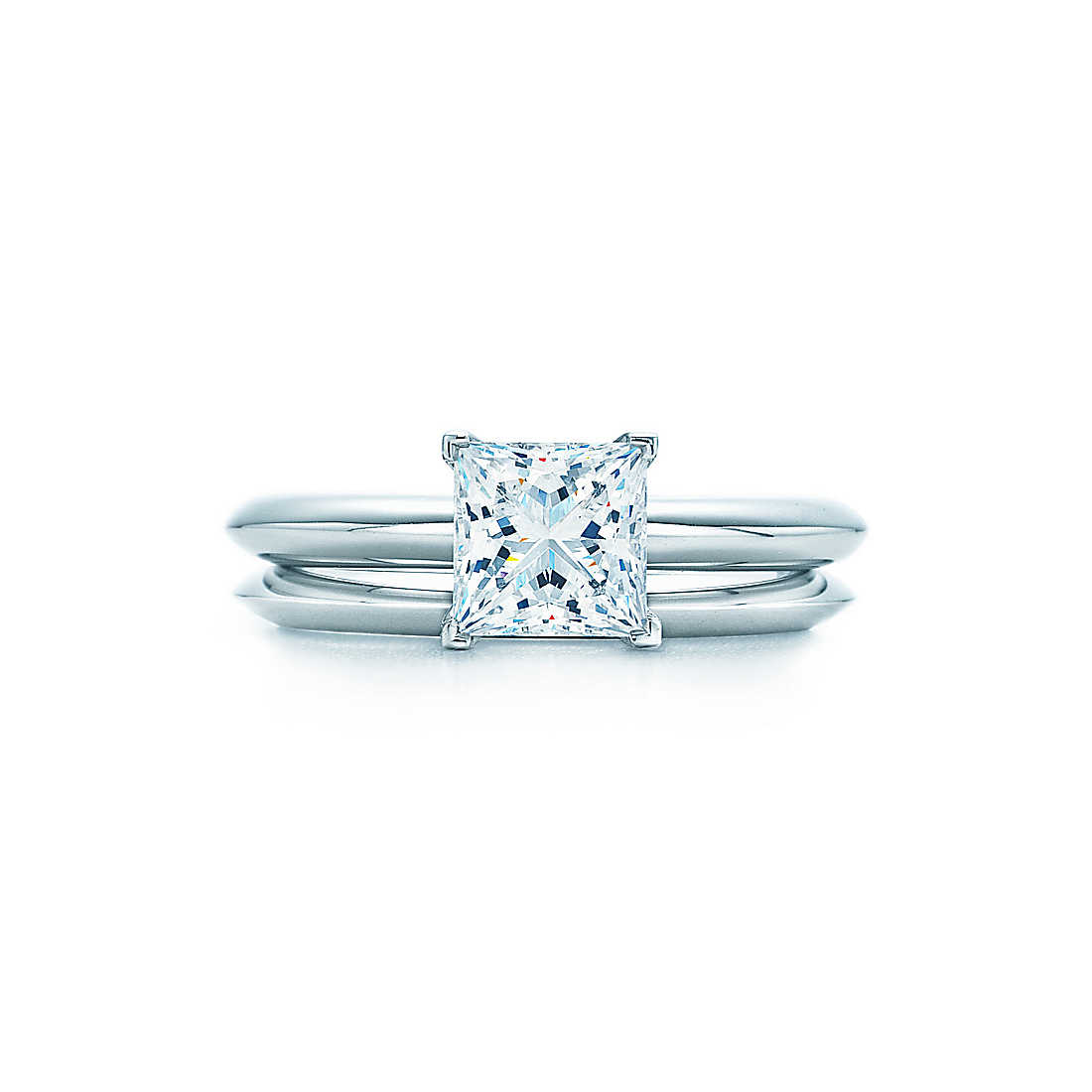 You're want to save some cash. Believe it or not, princess diamonds are often slightly cheaper than round brilliant diamonds. The former only loses around 20% of the rough diamond during cutting, while the latter rarely loses less than 50%. The fact that they're 'only' the second most popular stone shape for engagement rings also tends to shave a few dollars off the price tag, too. So if you're on a strict budget, opting for a princess diamond could be a nifty way to save a little dough.