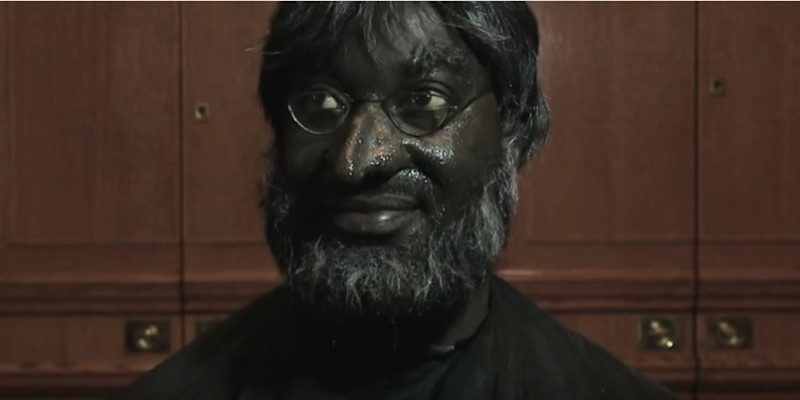 Some of us dream of a sweet and simple proposal from the love of our life, and some of us want them to pull out all the stops. We're not sure which of these categories this lady falls into, but either way she seems happy with the end result!
'The Proposers' is a YouTube channel dedicated to helping people pop the question in unique, special and super romantic ways. Nothing is impossible for this team of fairy godmothers. They'll plan, set the scene and make any kind of proposal happen no matter how weird or wonderful it is.
So when loved-up Oli decided he wanted to pop the question to his girlfriend Yemisi, his first port of call was to turn to The Proposers. And they certainly did their job. Oli and Yemisi have been dating for 3 years, so he wanted to make it extra special. Naturally, that required disguising himself, booking out an entire restaurant, and staging a flash mob. Standard proposal fare, we think!
Here's how it played out: Yemisi sits down in a restaurant and a waiter (Oli in disguise) pours her a glass of water, but spills it all over her. Then, before she has had time to figure out what just happened, another waiter begins to serenade her with the song 'Ain't No Mountain High Enough'.
But wait, it gets better!
One by one, every other guest in the restaurant stands up and joins in with the song – they're actually pre-selected actors, so don't worry, the singing is pretty damn good! When it's all over, Oli approaches his very confused girlfriend, rips off his disguise, and gets down on one knee!
Thankfully she says yes, despite the fact that he tried to spill water all over her a few minutes previously. It's certainly a new take on the traditional restaurant proposal! We wish the happy couple all the best.
Watch it all unfold below: