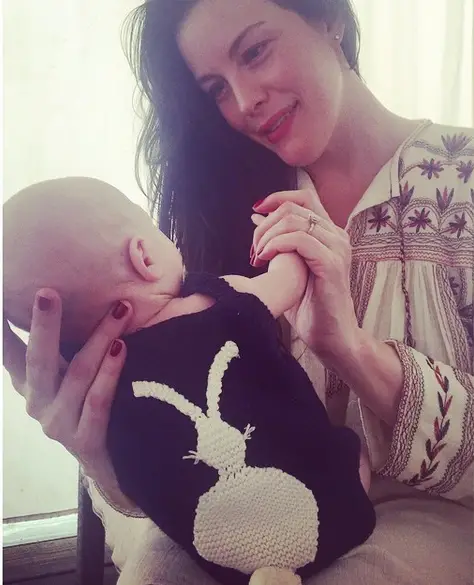 Every week we pick the best and worst engagement rings to emerge from the land of the rich and famous. This week, despite the huge difference between the two rings, it was a tough choice…
Engagements happen on a daily basis in showbusiness. Naturally, every bride – whether famous or not – thinks that their own engagement ring is the most beautiful in the world. The rest of us, however, may or may not feel the same. We scour the web every week for the latest celebrity engagement news, and choose what WE feel are the best and worst. It's all done in the spirit of fun, we mean no harm – and of course we wish the best to all of the happy couples! Here are our picks for this week…
The Best… Liv Tyler
Liv Tyler, the Lord of the Rings star and daughter of Aerosmith frontman Steven Tyler, has actually been engaged to football agent Dave Gardner since last Christmas. The low-key actress was never a big fan of the limelight however, so she's kept her absolutely stunning engagement ring under wraps… until now. Last month she shared an Instagram snap that finally gave the world a close up look at her rock – and it's a beauty.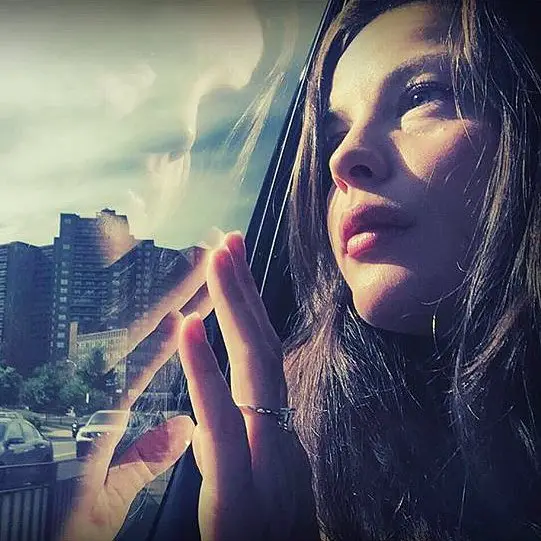 This photo is the only sighting of the ring so far and no other details have emerged – she hasn't even confirmed that it is in fact an engagement ring, even though it's clearly on the right finger. If you ask us though, it's either a princess or emerald cut diamond with a platinum prong setting (or possibly white gold, but they are a wealthy couple after all), with a very contemporary thin band with a wave. It also looks like there are some tiny inset (triangular?) diamonds on the side too. Watch this space for more pics and more detail.
Our verdict: Classy, understated, and absolutely gorgeous. Just like Liv.
The Worst… Bridget Marquardt
Just a few days' after Liv Tyler's ring pic emerged, Bridget Marquardt announced her engagement. If you're not familiar with the name, she's an ex-girlfriend of Hugh Hefner (he wasn't the one who proposed, obviously) and rose to fame as one of the stars of 'Girl Next Door', a reality show about life at the Playboy Mansion. In fact, that's where she met her soon to be husband  Nick Carpenter. Conservatism isn't really something that goes hand in hand with Marquardt's lifestyle, so it's only natural that her engagement ring would make one hell of a splash – and it truly does.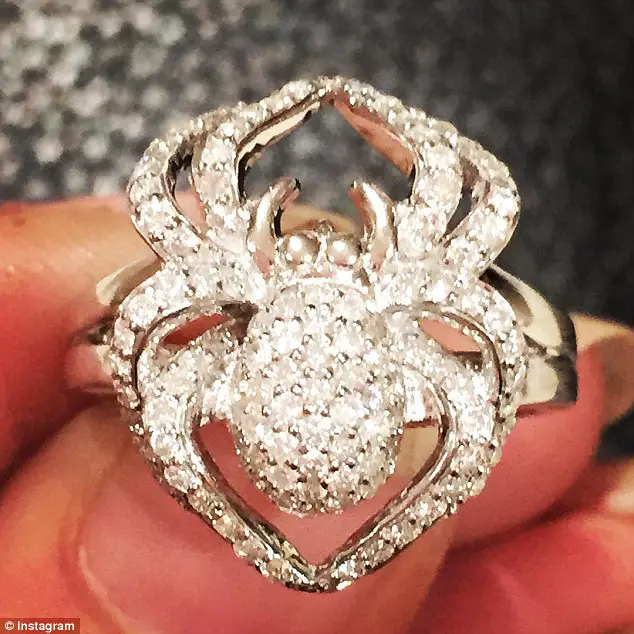 Bridget calls herself the 'Queen of Halloween' on Twitter, and her fiance picked a ring that indulges her love of the spooky holiday; a diamond spider ring! We know what you're thinking; it's not exactly traditional and it could easily look extremely tacky, but somehow it doesn't. It's also a great example of just what you can do with a pave/cluster setting; we'd estimate that this bad boy has at least 50 tiny diamonds in total.
Our Verdict: It looks amazing and it certainly works for Bridget's unique style, but it's just a tad too far 'out there' for practical daily use. We still applaud her choice, though.