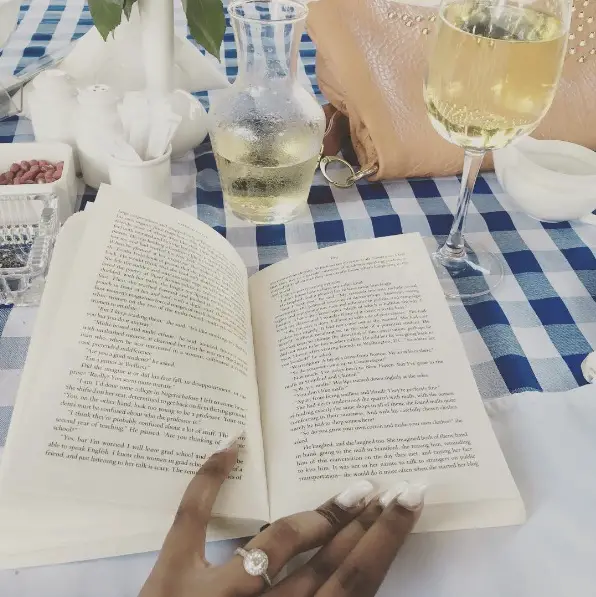 Former Ebru TV news anchor, Kamene Goro flaunts a dazzling diamond ring from her South African boyfriend. She received the ring in March 2015 in Arusha, Tanzania. The couple tied the knot on September 17, 2016 at a one-of-a-kind wedding held in Genoa, Italy.
Diamond Shape: Round Cut
Setting: Pave Setting
Ring: White Gold
Designer/Maker: Tiffany & Co.