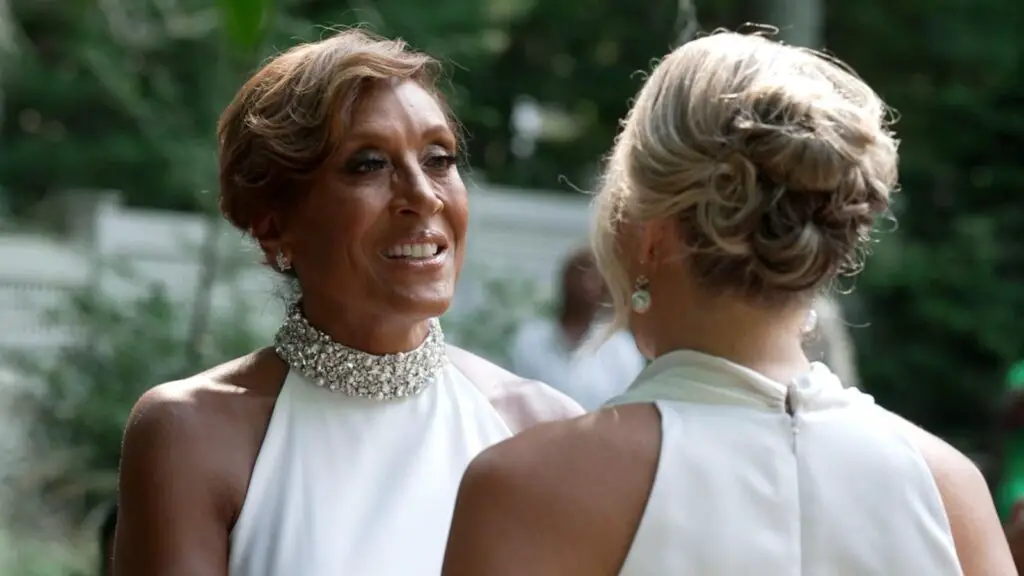 Recently, the world has been captivated by the heartwarming love story of Robin Roberts, the renowned Good Morning America anchor, and her longtime partner, Amber Laign, as they tied the knot.
The pair exchanged identical wedding rings that beautifully encapsulate their journey together. While we're normally engagement ring experts, we couldn't help but want to dive deep into Robin Roberts and Amber Laign's matching wedding rings.
Here's everything you need to know about their wedding rings.
What Do Robin Roberts and Amber Laign's Wedding Rings Look Like?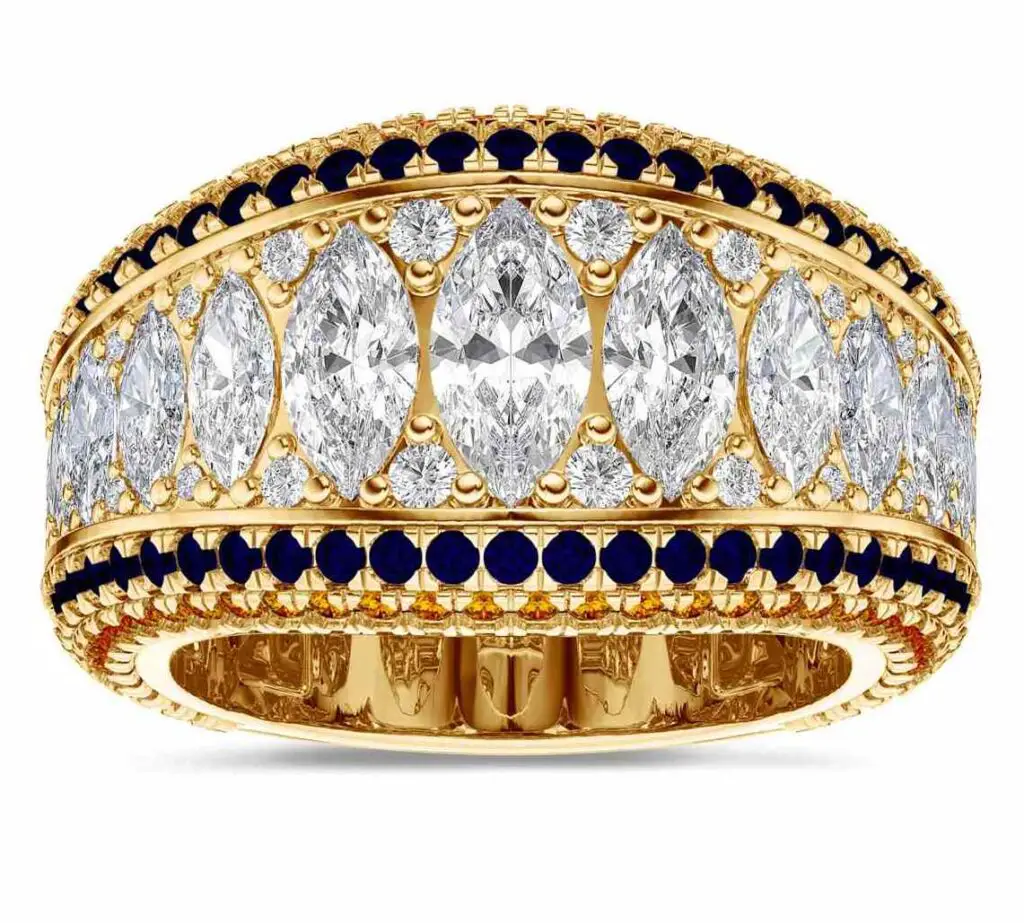 The rings chosen by Robin Roberts and Amber Laign are exquisite pieces of jewelry, crafted with meticulous care and attention to detail. Fashioned from 18k gold, these rings are adorned with graduated marquise and round-cut diamonds, sapphires, and golden topaz gemstones.
However, it's not just their beauty that makes these rings special; every element was thoughtfully selected for its profound personal significance. The golden topaz and blue sapphires incorporated into the design hold even deeper meaning, representing the birthstones of Robin and Amber respectively. Golden topaz signifies warmth and positivity, reflecting the sunny disposition and optimism the couple shares. Meanwhile, blue sapphires are emblematic of wisdom and loyalty, qualities that beautifully complement their enduring relationship.
Robin and Amber's decision to choose identical rings is a testament to their love and unity. It's a visual representation of two individuals who have found completeness in each other's presence. Harry Mizrahi aptly notes, "The idea of crafting a matching pair beautifully illustrates how Robin and Amber are two souls perfectly completed by each other." 
Who Designed Robin and Amber's Wedding Rings?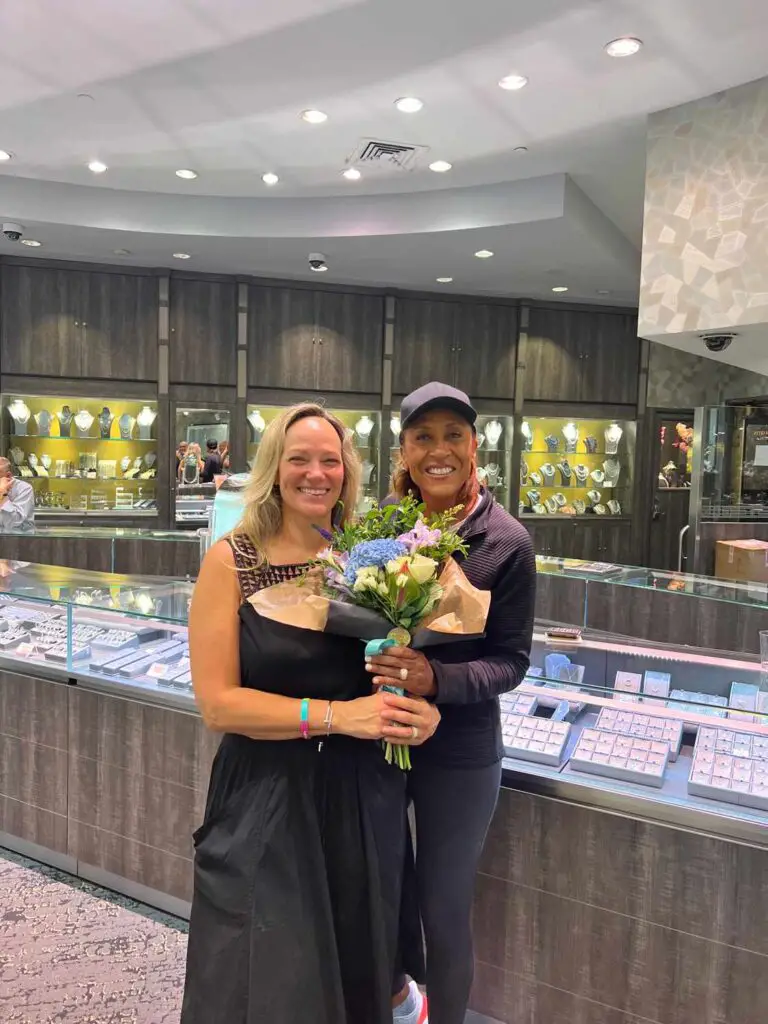 Louis Martin Jewelers, located in the heart of New York, is a renowned jewelers known for its exquisite collection of fine jewelry and exceptional craftsmanship. With a legacy spanning several decades, this boutique jeweler has earned a reputation for curating a stunning array of engagement rings, wedding bands, and one-of-a-kind pieces that capture the essence of elegance and sophistication. Whether you're seeking a classic solitaire engagement ring or a custom-designed masterpiece, 
Collaborating with Robin and Amber on crafting these rings was a "wonderful experience," says Harry Mizrahi, who worked with the couple. They weren't just designing jewelry; they were capturing the essence of a unique love story. The couple's energy during the process was filled with love, laughter, and heart, making it a truly special project for the jeweler.
Robin Roberts and Amber Laign's identical wedding rings are not just symbols of their love; they are a testament to the power of love itself. Crafted with care, adorned with meaningful gemstones, and chosen to represent their unity, these rings are a beautiful reflection of their unique love story.