Newly married Prince Harry won praise all around last year when he and actress Meghan Markle announced their engagement…. Because of that dazzling engagement ring Meghan was wearing, which Harry helped design himself. If you're considering getting a one-of-a-kind engagement ring made especially for your beloved too, we've put together some essential tips to keep in mind.
Getting her engagement ring custom made is a seriously romantic, thoughtful and special thing to do, so even if you get the design all wrong, she's guaranteed to appreciate the effort. Luckily, we're here to help you make sure that doesn't happen. Here's what you need to know.
Comfort is Key
It's easy to get caught up in how her custom engagement ring will look – but don't forget to consider how it will feel when she wears it. It's something that will (most likely) be on her finger permanently, so it needs to be comfortable. Forever. No pressure, right? Don't worry – first of all, jewelers know how to get this part right and will guide you. But to give them all the help they need, come armed with information that will help them. Does she work with her hands a lot? Big gemstones will probably get in the way. Does she dislike the feeling of wearing rings? A lightweight metal like platinum will probably counteract that. And to make sure it fits like a glove from the get go, don't forget to find out her ring size.
Think 'Timeless'
Another very important thing to consider is the longevity of her one-of-a-kind engagement ring. There are two sides to this. Firstly, consider how you'll keep the ring in tip top condition over time. Depending on the metal used it may need to be replated every few years, and any delicate design elements (like prongs or intricate settings) may need to be inspected and replaced periodically. If she'll be wearing her ring everywhere, every day, you'll want a design that can stand up to daily wear and tear. Secondly, avoid going for a style that's heavily 'on-trend'. Fashion trends change very fast, so what seems like a totally en vogue ring now may look seriously dated within a few years. Find a balance of contemporary and classic features, and you're on to a winner. Also consider how her own tastes may change over time.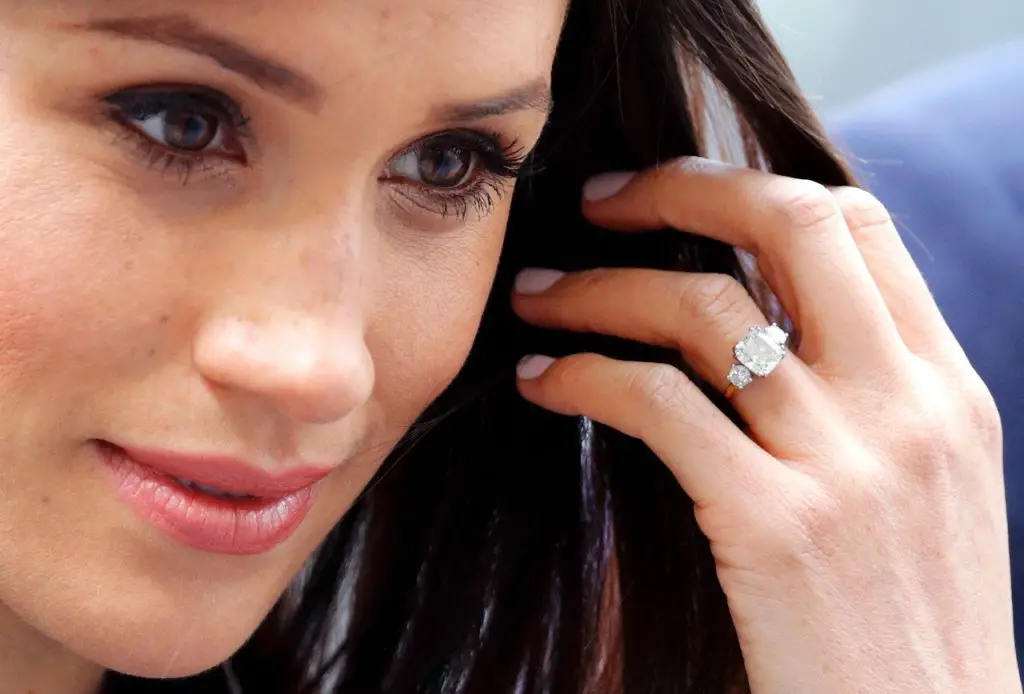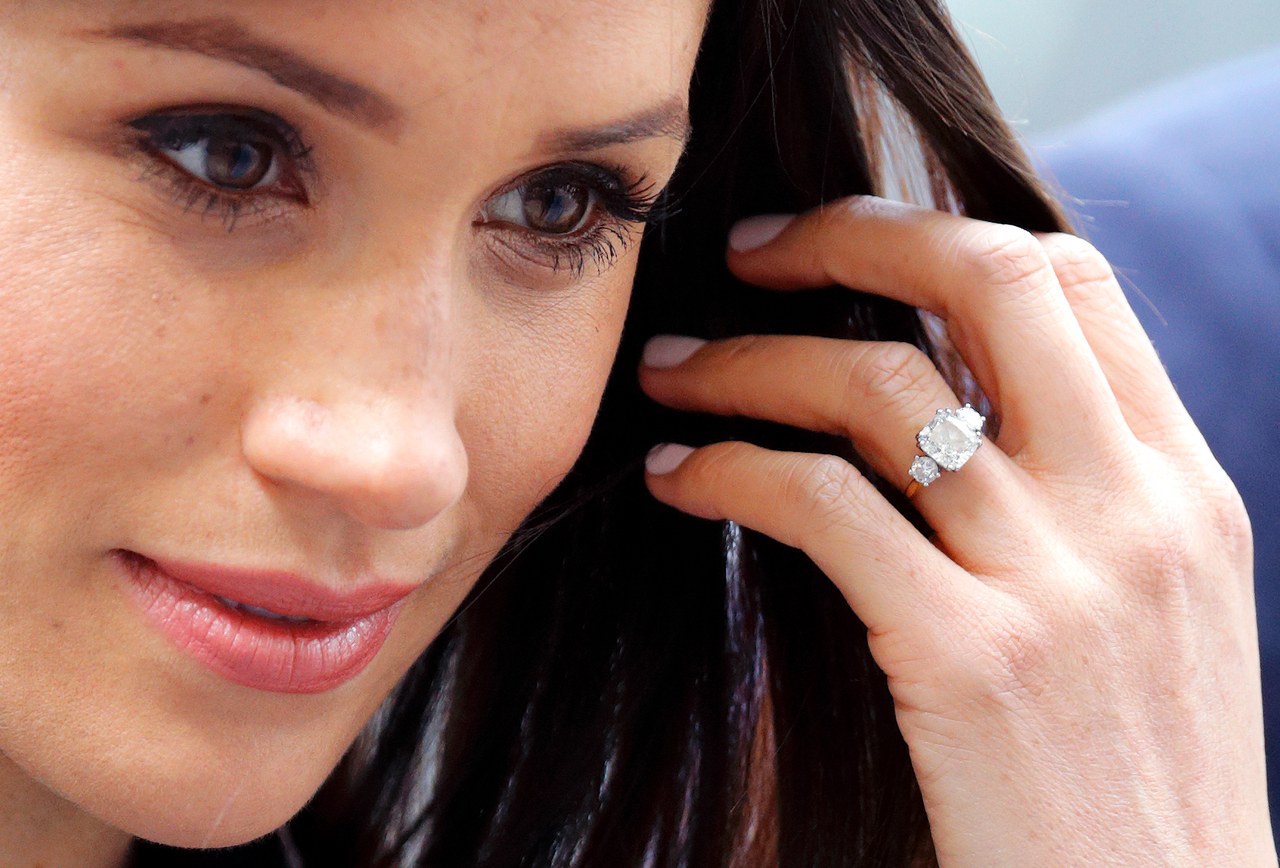 Listen to your Jeweller
Jewelers know that you want to be involved in the ring-making process. They appreciate that you're just trying to make her dream ring a reality. And they love hearing your ideas, because it helps them come up with the perfect design. But while you'll definitely know what kind of ring your beloved will want, your jeweler has the skills needed to make it – not you! So if they offer advice or suggest making some design changes, it's for a very good – and usually technical – reason. Try to resist the urge to take total control of the ring making process, and allow them to do their thing. Some compromise may be necessary to ensure your ring can be made in the first place.  
Get Personal
The real beauty of a custom engagement ring is that it's completely unique, and you have (almost) complete freedom with design. It's the perfect opportunity to add some really personal touches. We (and your jeweler) absolutely encourage you to do this! Whether it's a few engraved words that are special to both of you, including her birthstone as an accent stone, or incorporating other details that are special to her in the design, band or setting, this is a must. You're the only who can really achieve this, so really think about it before you start the design process with your jeweler. It's guaranteed make the proposal all the more special, and make her love her engagement ring even more.
Plan Ahead… Way Ahead
Think you can get a custom engagement ring made a couple of weeks before you want to propose? That's not how it works, pal. For a truly customised design with you and your jeweler collaborating, expect the process to take at least a couple of months from start to finish – more if you want a particularly elaborate design, and even more if your jeweler is in high demand. Coming up with an initial design takes time, then you have to tweak it until it's right, then your jeweler has to source materials, and then there's hours of craftsmanship until the ring is finished. So allow for plenty of time for getting the ring finished before the proposal – and then add a little bit more just to be safe.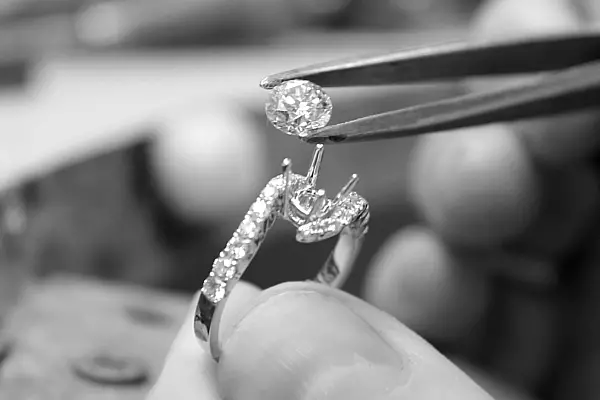 Prepare to Spend More
Here's the bad news; custom engagement rings aren't cheap. Take whatever your initial budget is. Add a safety cushion for unforseen costs. Add another zero to the end of that figure, and you're probably closer. Obviously it all depends on the individual design, materials and jeweler you choose. But no matter what the circumstances custom rings still require hours of extra work, from sketching designs to sourcing your gemstones to creating the ring. That's not to say you can't find a great deal or do some of the work yourself – we've heard of many grooms who source their own diamonds online before contacting a jeweler. We've even heard of some men who made their own rings, from scratch! But if you decide to go custom, you need to have a substantial budget. Period.
As for finding out what kind of engagement ring she wants, choosing the right diamond, or figuring out what the heck the 4Cs are, we have you covered. Click the links to get learning, and good luck!