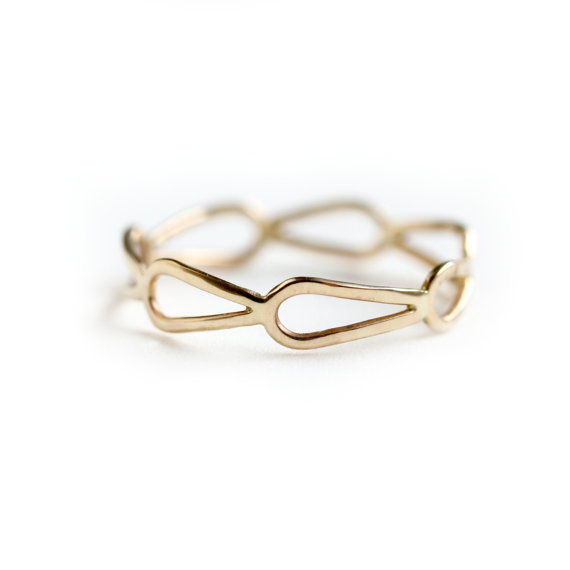 Because what's better than a unique engagement ring? A unique engagement ring and wedding band combo!
With all of the excitement that comes with a marriage proposal, it's natural for brides-to-be to put all of their attention into finding (or wearing) that dream engagement ring. Then when it comes to planning the wedding, they'll get a sudden realisation: they need a wedding band too! Often by this time it's too late to put any thought into making the duo of rings into a show-stopping jewellery statement, because the engagement ring will already be firmly on that ring finger. Instead, you'll most likely be limited to something that 'complements' the engagement ring.
If you don't yet have your engagement ring, here are some fantastic ideas to team up your wedding band and engagement to make one drop dead gorgeous piece of jewellery. Just keep in mind that if you go down this road, you'll have to buy your wedding band and engagement ring from the same place, and probably at the same time too.
1. Contrasting Thickness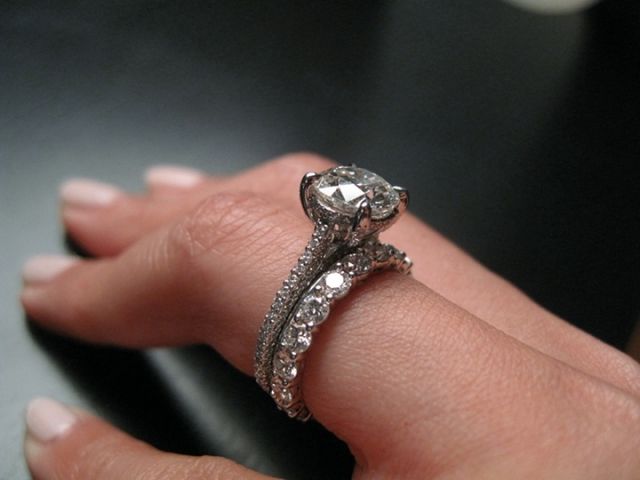 If your engagement ring features a large gemstone, a thicker wedding band adds weight and proportion to the design. Some styles however can make your stone seem smaller which may not be what every bride wants. The solution?  Add more, smaller stones to the band to take the bling factor up a notch. Coming from another angle, if you're a fan of chunky jewellery rather than the plethora of delicate, feminine designs in jewellery store windows this is the perfect way to make your engagement ring more 'you'.  
2. Add Texture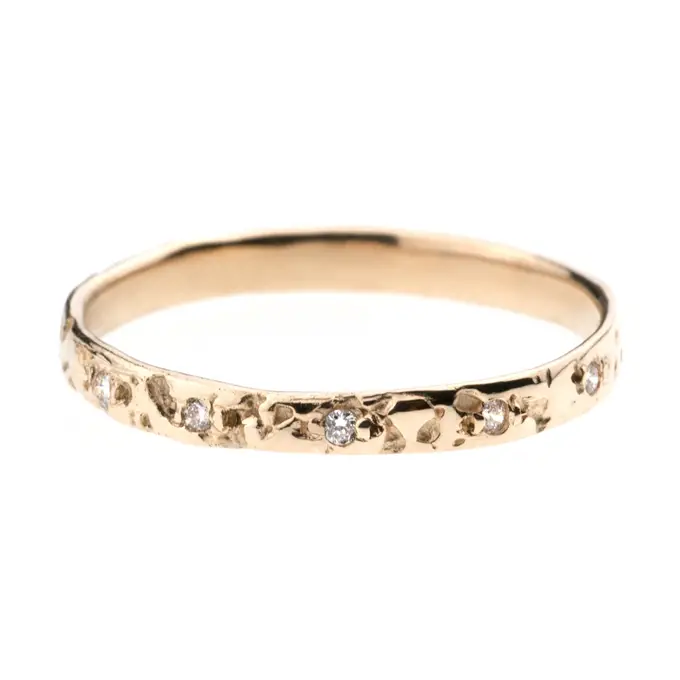 If you want your engagement ring to be the focus but still want something more than the average wedding band, adding texture is a beautiful way to mix things up. This works best when you choose matching metals. Contrasting colours AND textures can sometimes be a bit much – although we've seen more than a few examples of this that work really well too. It's also more suited to thin bands than thick ones. What kind of texture are we talking about? Anything you want! Think hammered, matte or brushed finishes, raw rough edges, bumpy surfaces. Don't be afraid to denounce the pristine with this one.
3. …Or Pattern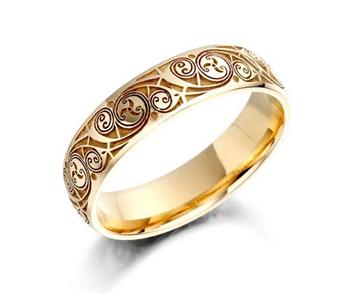 Texture not your thing? No problem. For those who prefer soft and subtle styles, pattern works equally well. You can add pattern to your wedding band in the form of engraving or embossing at a relatively low cost, and there are plenty of really sweet and unique examples all around the web. How about a section of your other half's fingerprint or heartbeat? Simple floral motifs ooze sophistication and understated glamour too.
4. Double Vision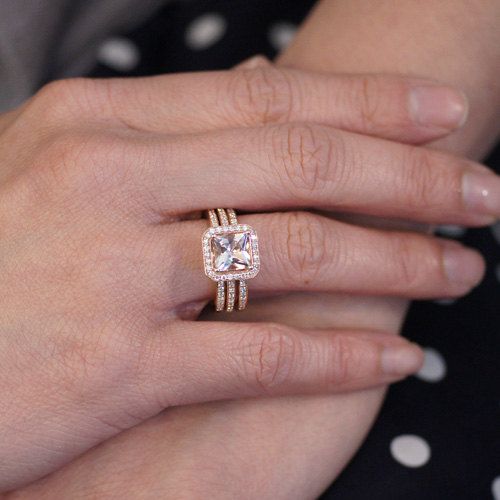 An increasingly popular trend for wedding bands is to have not one, but two on either side of your engagement ring. And we say why the hell not?! For those who love symmetry and design, it's the obvious choice. It also adds impact to your ring finger without taking away from the centre of attention (the engagement ring, duh) and creates the illusion of a bigger piece of jewellery. For big gemstones, make each band curved around the engagement ring for an even more impactful look, or better yet, add four or even six bands instead!
5. Create Movement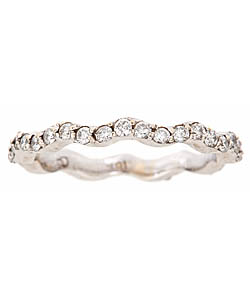 Alternative brides will love this one. The vast majority of wedding bands out there are simple, unembellished, plain metal bands that usually match the metal of the engagement ring. Why not change that? Think waves, twists, knots, curves, even zig-zags if you want something really fun. If you're worried about a weird wedding band like that not pairing well with your engagement ring, don't be. There's an easy solution – just wear it on another finger!
6. A Pop of Colour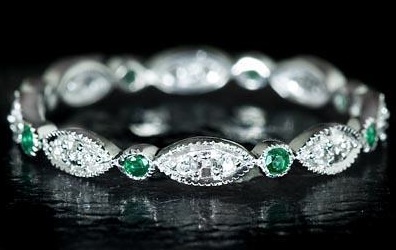 Colour is a huge trend in engagement rings these days, and it's creeping its way into wedding bands too. It makes for a special twist on the classic precious gem and precious metal combo. Even if you have a classic diamond in your engagement ring, it doesn't mean you can't add a splash of colour in your wedding band. Just make sure the stones are small and the colour isn't overpowering. If you'd rather keep it simple, a change in metal does just as good a job. Rose gold paired with yellow gold or white gold is, quite frankly, stunning.
7. Space Cowboy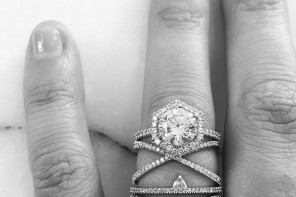 There's no hard and fast rule that your engagement ring and wedding band have to sit right next to each other on your ring finger. Creating space between the two in the form of eye-catching shapes can be a wonderful style statement. If you have a diamond solitaire, choose a wedding band with an overly-emphasised curve or arch that swerves around the stone. There are tons of creative ideas around with this one – we recommend heading to Pinterest for some inspiration.
8. Embellished Beauty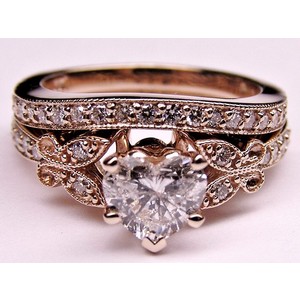 Vintage styles are big right now, and many brides are choosing antique or antique style engagement rings. That means lots of filigree detailing and other embellishments, particularly on the engagement ring's profile. Why not continue the theme into your wedding band? Choose a small, subtle element of the embellishment on your ring and add it to your band; a leaf pattern for example or some other recurring theme works really well.