If you're a forward thinking bride with a love of chic simplicity, here are 6 engagement ring styles tailor made for you…
Square is the New Cool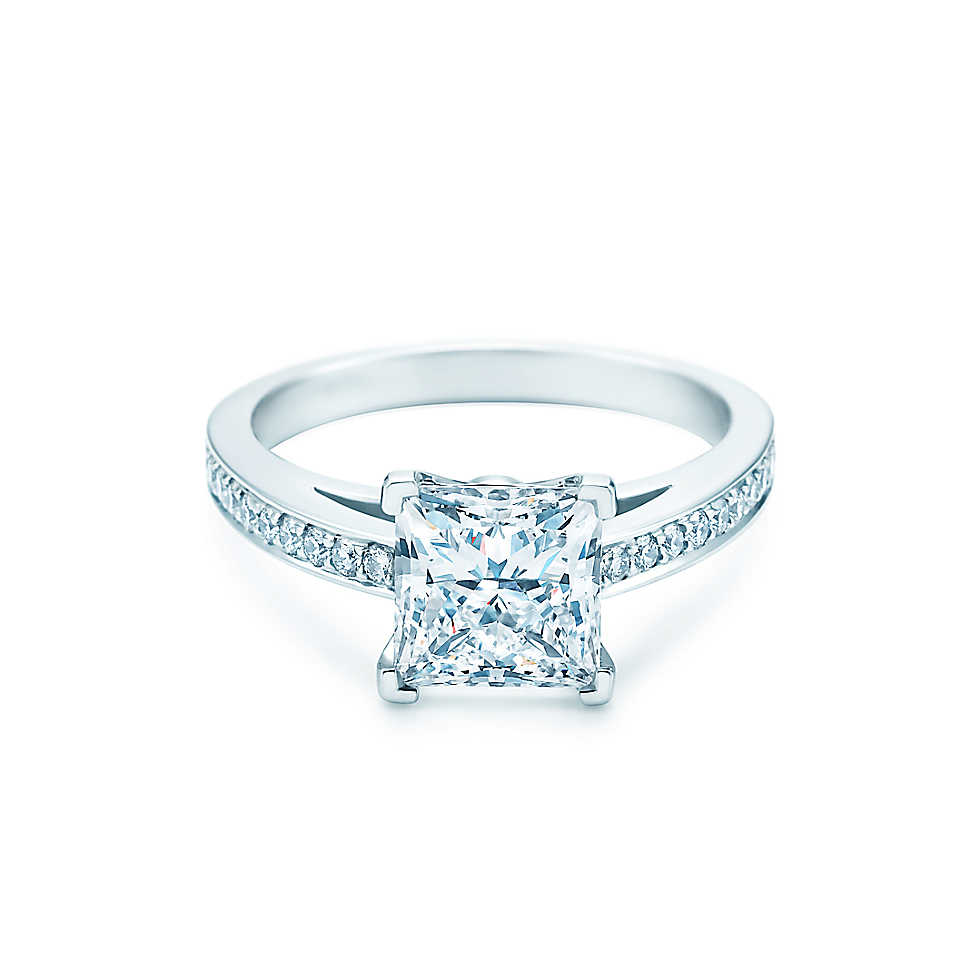 The Princess cut is what most people think of when they hear 'modern engagement ring'. This square cut diamond has been around since the 1960s and is loved by many contemporary brides for its clean lines and sharp angles. It looks fabulous when set in a silver toned metal band, and some pave stones add a touch of extra sparkle too.
The Tension Setting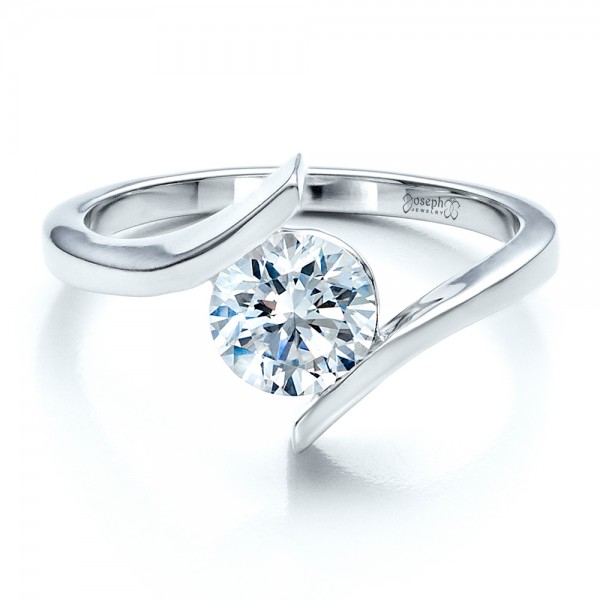 This is most definitely a unique and very contemporary setting, and it creates a very striking look – the diamond seems to hang in mid air. But beware; tension rings are not the most durable of designs, because the diamond is literally hanging in mid air (almost). Over time the metal holding it in place can move ever so slightly, which may cause your stone to fall out. But if you're not planning on wearing it every single day, you'll probably be fine.
Twist and Shout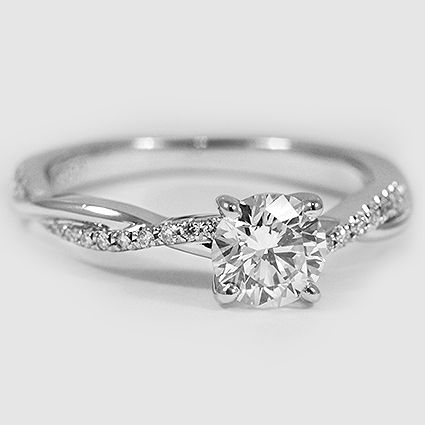 Twisted bands are becoming increasingly popular in recent years. And we can kind of see why. They're romantic but simple, feminine and elegant, and they add something new to the time-honoured plain band. We love this mix of solid metal and pave diamonds. This style works best with a round diamond solitaire stone on a thin band – otherwise the look becomes just a tad gaudy.
Kiss from a Rose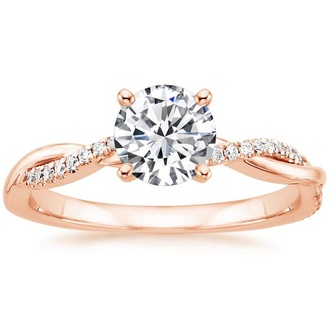 There's no getting away from rose gold these days. This beautiful copper coloured metal exploded back onto the scene a few years ago and no modern bride has looked back since. Its warm tone works with any skin colour, looks good with pretty much any gemstone, and is a fresh new twist on old fashioned yellow gold and ubiquitous white gold. We love it!
The Bezel Setting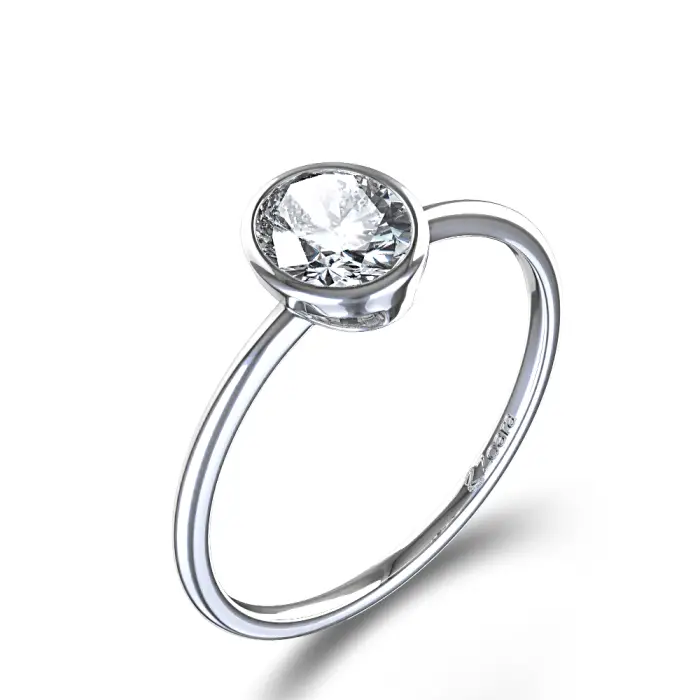 Although definitely not a modern invention, the bezel setting is often a top choice for modern brides looking for something practical and simple. This setting encloses the entire girdle of the diamond leaving just the crown and table exposed, which makes for a clean look that's very secure – no prongs to get knocked out of place, you see. The one drawback? Only half the amount of light enters the stone, so it doesn't quite have the same sparkle.
Pave the Way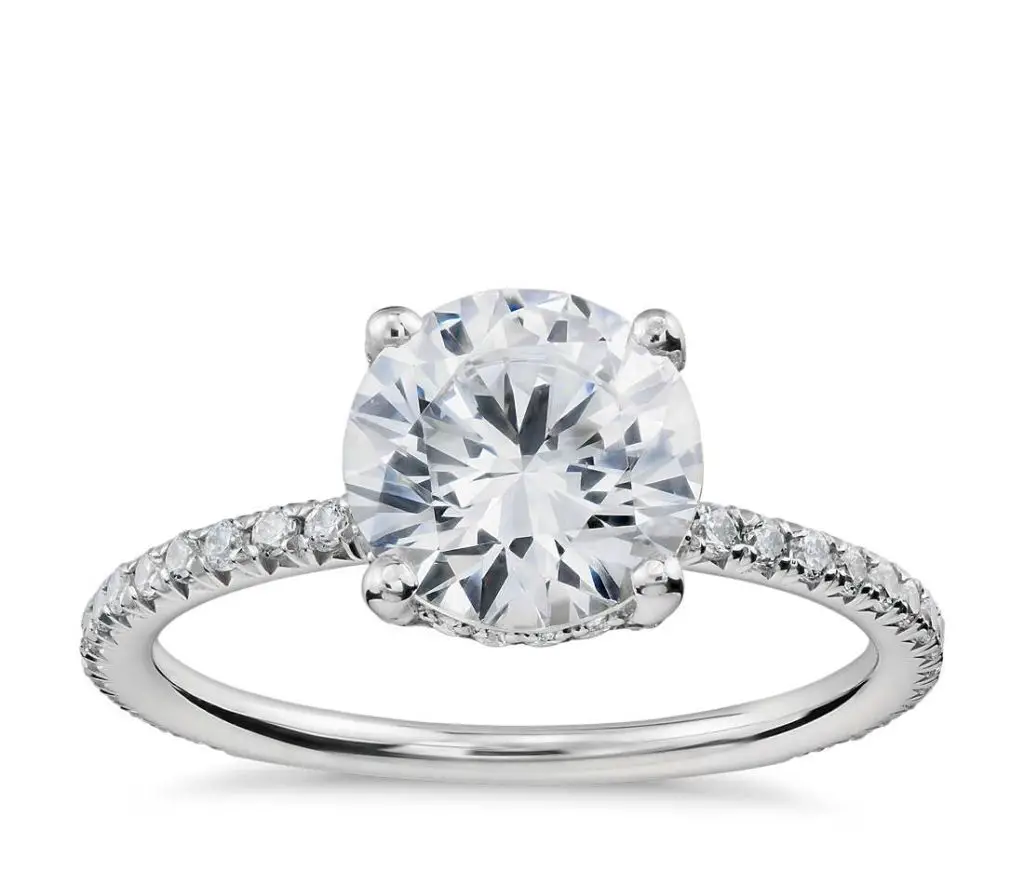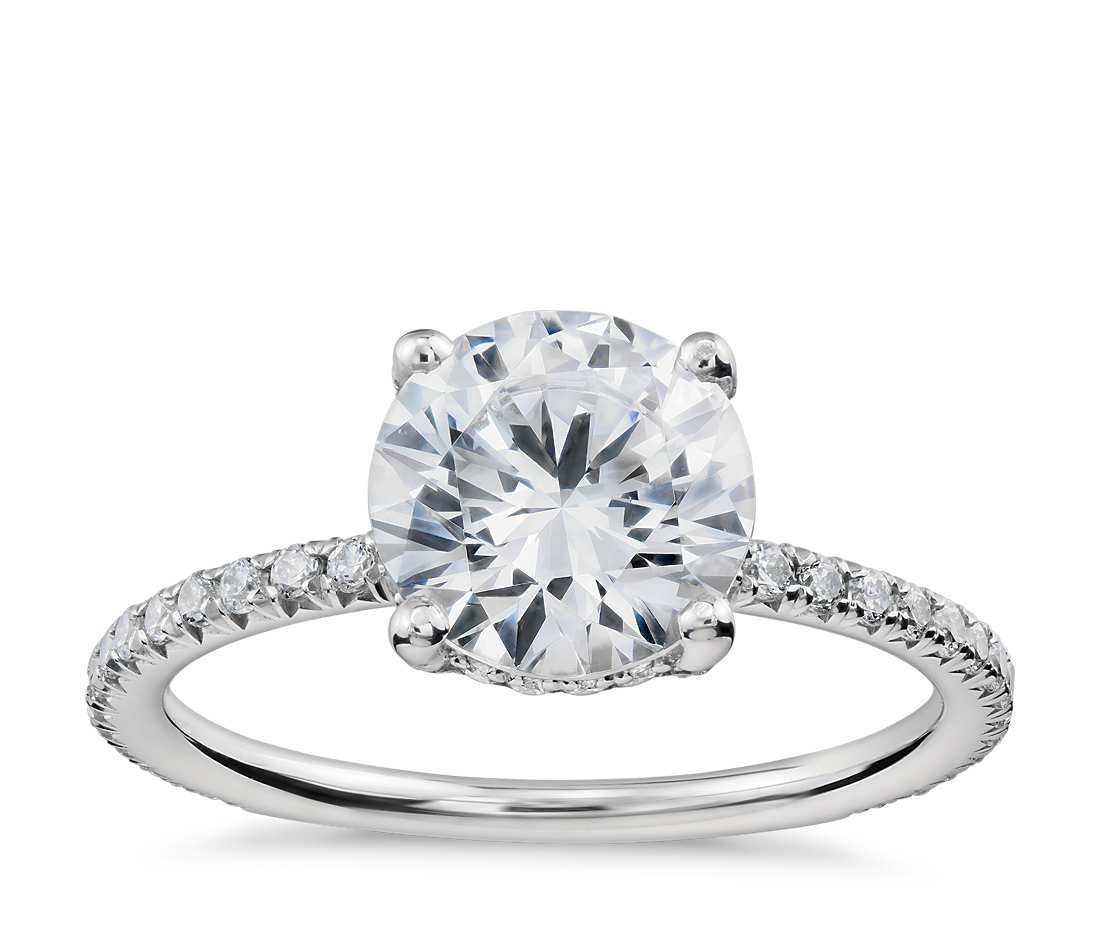 This may arguably be a little too much for the minimalistic brides out there, but pave bands are by far the biggest trend we've seen in recent times. When done right, they add subtle sparkle to an engagement ring that lends some extra elegance. The trick? Small stones that don't overshadow the main diamond, but rather accentuate them. When you add a halo setting, you're probably getting into 'blingy' territory.