The diamond solitaire may still be the number one engagement ring choice for brides around the world. But there will always be brides who want something a little bit unique. Is your other half one of them? Here are 16 ideas to make her engagement ring different from the rest.
East-West Engagement Rings
For diamonds that aren't symmetric in shape – emerald cuts, oval cuts, pear cuts, and so on – an east-west engagement ring is a perfect non-traditional twist. Instead of being placed north to south (i.e. with the narrower sides at the top and bottom), in east west designs the stone sits across your finger and across the band, i.e. pointing from east to west. Check out Catherine Zeta Jones and Portia De Rossi's bling for some inspiration.
Geometric Engagement Rings
Geometric styles were all the rage in the Art Deco era, and now brides in search of unique engagement rings are choosing them in their droves. Believe us when we say there are so, so many geometric designs to choose from – you're bound to find one she'll love. You don't have to go vintage if you don't want to, either – plenty of jewelers are making new but art-deco inspired rings due to the high demand.
Black Diamond Engagement Rings
Didn't your hear? Black Diamonds are set to be one of the hottest engagement ring trends in the next year or two. If you get her one now, she can say she had one before it was cool (or better yet, that she started the trend herself). They usually cost less than their traditional white counterparts and have a very cool, gothic look about them. A top choice for the not-so-girly girl in your life.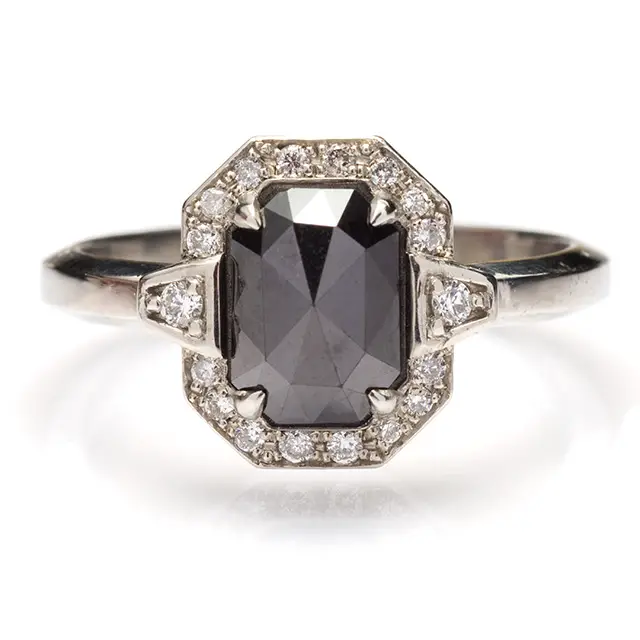 V-Shaped Engagement Rings
You don't have to choose a crazy setting or an unusual hue of gemstone to make her ring different – sometimes all you need is an eye-catching shape. Enter the V-shaped engagement ring, tapering to a point to give her fingers a slender appearance and encrusted with diamonds for the necessary bling. One for the ultra modern and ultra sleek bride-to-be.
Matching Gem And Metal Engagement Rings
This is one not-so-traditional trend we definitely love. It really only works with yellow or rose gold – otherwise you're right back to the kind of engagement ring everyone else has. But match a yellow diamond to a light yellow gold ring or a morganite gem to a rose gold ring and boom… instant elegance, trend-setting chic forever more.
Asymmetric Engagement Rings
Another design for the bride who likes modern, slightly left-field style is the asymmetric engagement ring. This can come in many forms, including a centre stone offset with one smaller stone on one side, three or more non-matching gemstones, stones with a half-halo setting, and a whole host of other layouts that would take too long to list here.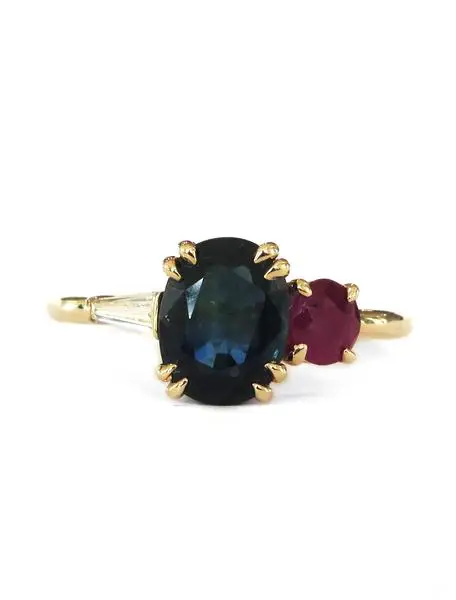 Open Engagement Rings
We've seen this one everywhere recently. As the name might suggest, it's an open ring – as in the band is not a full circle but looks like it has a section missing – with two diamonds or gemstones at either end. This can also be combined with the asymmetric style for an even more unique look. Either way, she gets two diamonds instead of one – who could turn that down?
Detailed Band Engagement Rings
Why should the focus of her engagement ring be the gleaming diamond on top? This style turns things on its head by showcasing a beautifully detailed band with intricate patterns, complemented but not overshadowed by a small diamond on top. If she loves romance, art and the little details in life, she'll love this ring.
Mixed Metal Engagement Rings
Katie Holmes kicked off this trend years ago with her engagement ring from Tom Cruise, but it hasn't gone away. Mixing elements of white, yellow or rose gold – or all three – makes for a stunning effect and can be used in everything from the simple prong setting to interwoven bands or stacked rings. If you can't decide if she'd prefer yellow, white or rose, this is the perfect way to go.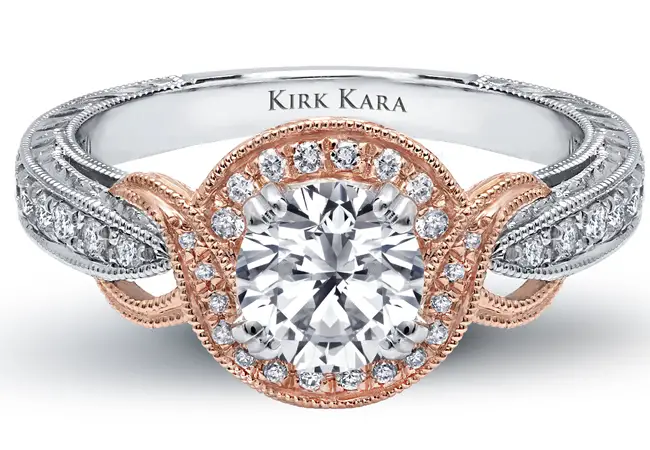 Wavy Engagement Rings
If the v-shape is a bit too extreme for her engagement ring, consider mixing things up with a wavy band instead. It's softer in style but still different – a perfect balance between traditional and unique. If she loves the kind of jewellery in fantasy movies and TV shows like Game of Thrones or Lord of the Rings – but still wants her ring to be understated – this is the perfect choice.
Large Setting Engagement Rings
Does she live by the motto 'go big or go home'? Then an engagement ring with a large setting is for her. A wider setting means there's so much more room for cool details and extra accent stones. These rings are always statement pieces, so they're perfect for the girl who isn't afraid to be creative with her style. Ashlee Simpson's engagement ring is a particularly stunning example.
Encased Engagement Rings
This is something we only heard of in the past couple of months, but it's certainly a unique take on a traditional engagement ring. These rings encase the diamond and its setting in glass, not only creating a one-of-a-kind look but keeping your diamond almost completely protected from harm too! Guaranteed to be a conversation starter.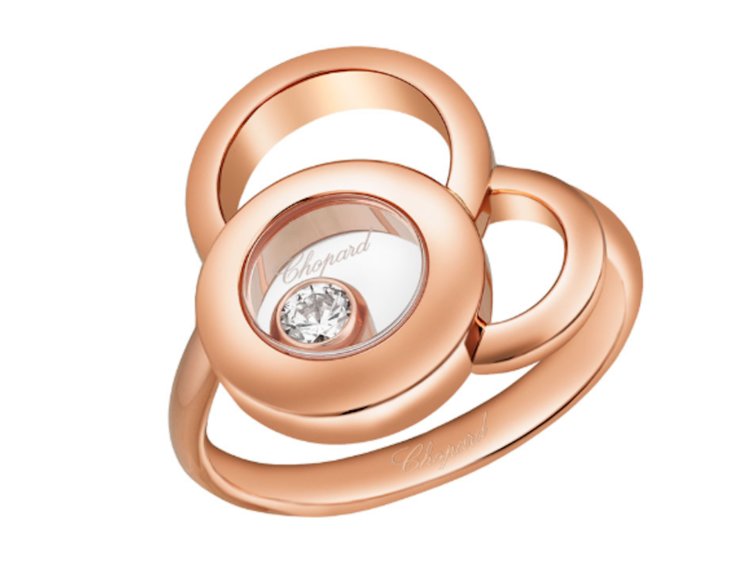 Contrast Halo Engagement Rings
We have to admit when it comes to non-traditional engagement rings, this style is probably our favourite. Pair a diamond with a totally out-there halo setting, and you're guaranteed to turn heads. We love a diamond-encrusted square halo with a simple round diamond, but you can go even wilder with an asymmetric halo a contrasting double halo. The possibilities are endless with this one-of-a-kind style.
Mixed Gemstone Engagement Rings
We all know that sapphires, rubies and emeralds are highly sought-after by today's brides. And we've all seen the sapphire-diamond, ruby-diamond, emerald-diamond combinations before. For a fresh take on this style, add a third gemstone into the mix. Treat it just like that colour wheel thing from art class – choose opposing or complementary colours and throw in a diamond, and you're good to stop the show.
Woven Engagement Rings
No, we're not talking about engagement rings made out of string or reeds. This delicate style 'weaves' two or three bands together for a beautiful design that can symbolise plenty of romantic things; your past, present and future; you and your spouse; qualities like love, loyalty, and friendship; and pretty much anything else you want.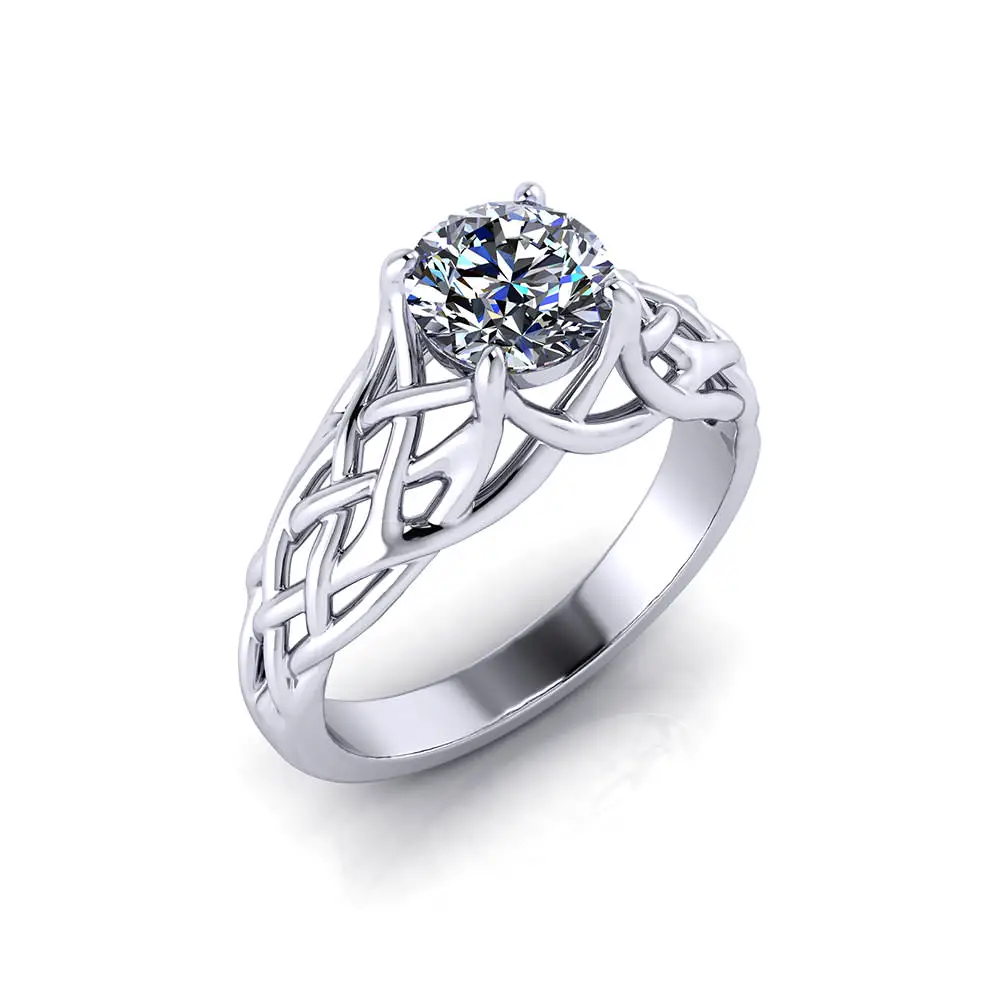 Spiral Engagement Rings
Another take on the alternative band shape, the spiral engagement ring wraps around her finger two or more times and, like the open engagement ring, has diamonds or some kind of engraving at each open end. Serpent designs are popular, but there's whole world of choice out there with plenty of more delicate and feminine designs to be found.
We hope this helps you find her perfect ring!