There could still be a little bit of hope for us all…
We've always been fans of Pandora's charm bracelets and other jewellery collections. They make beautiful gifts for the special people in our lives – or just for ourselves – and they're pretty reasonably priced to boot. But we have to admit, we always thought they were one of those companies who made all of their pieces en masse in factories in some far flung corner of the world. Boy were we wrong (kind of).
Financial experts Morgan Stanley recently released their annual Environmental, Social and Governmental Report, which often throws up nitty gritty details about how good (or bad) the biggest companies in the world really are. This year, we were quite surprised to see Pandora's name pop up in its pages.
The report compared and rated ten of the fashion industry's largest companies on responsible sourcing… and the Danish jewellery manufacturer and retailer took the the top spot! But that's not all – this is actually the second year in a row they've won the 'best in class' crown, so it's undeniable proof that they're doing some good in the world.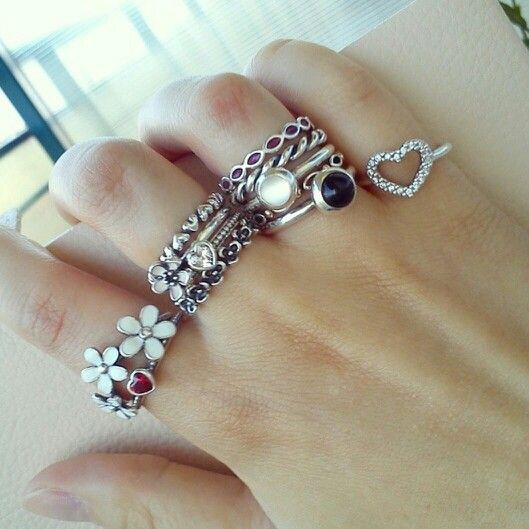 Pandora was graded highly for its responsible purchasing of gold and silver as well as its labour conditions. They also did pretty well in areas such as carbon footprints, chemical safety and corporate governance. The company beat plenty of major luxury brands to the number one spot, including Swatch Group, makers of all those fancy Swiss watches.
Pandora's head of sustainability said that the company is 'dedicated to making our jewelry as sustainable as possible, while also making sure that our employees all over the world enjoy good working conditions…. We believe that our initiatives in this area not only benefit Pandora, but also our suppliers and the rest of the jewelry industry."
While Pandora don't have an engagement ring collection (yet), their stunning collection includes plenty of contenders that you can use as a promise ring to propose with. Afterwards, she can keep her brand new Pandora piece and wear it as an everyday piece of jewellery to compliment her 'real deal' engagement ring. They also work pretty well for birthday presents, anniversary gifts, wedding day momentos…. You get the idea.
Go Pandora!