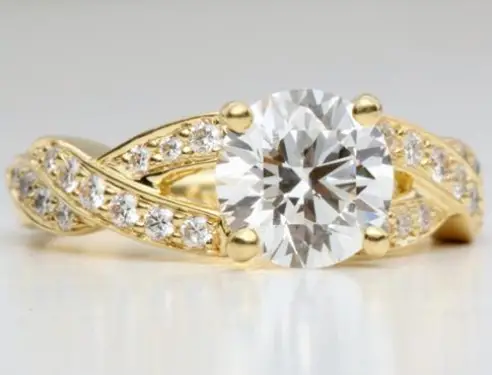 Poor old yellow gold engagement rings are often left to gather dust in the back shelves of the jewellery store. There have been a couple of reasons for this. While for past generations the purchase of the engagement ring was largely in the hands of the groom, these days brides are much more involved. As the saying goes. 'two heads are better than one', and both halves of the couple teaming up (whether it's through the bride dropping hints or the couple shopping together) has lead to a demand for better quality diamonds.
With a bigger focus on the diamond – it is the most expensive part of the ring, after all – brides want to do all they can to accentuate it, and this means choosing silvery-white metals like white gold or platinum to help add 'fire' to the diamond. Combine that with the fact that the price of gold has been slowly but steadily rising, and yellow gold engagement rings are a distant memory for most.
However, anyone who's in the know will tell you that vintage styles are making a huge comeback. Rose gold, filigree work, antique rings and art deco styles are all the rage in many parts of the world. There's even an increasing trend for redesigning old jewellery; take a pair of earrings you don't wear anymore, for example, and use the stones to add to your existing engagement ring for a new twist, so your jewellery changes throughout your life as you do. This has been the 'done' thing for a long time in Europe, and is now making its way to other regions too.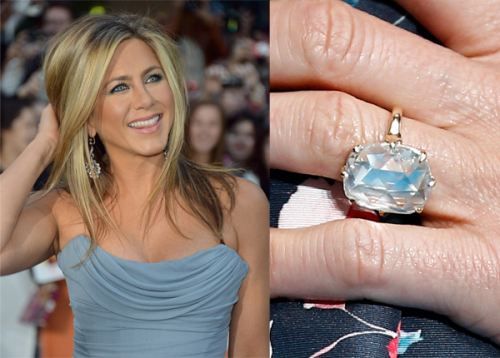 So with all that in mind, could yellow gold still have a chance? The vast majority of antique rings have a yellow gold setting, and it fits the vintage trend perfectly. Celebrities like Heidi Klum, Halle Berry and Jennifer Aniston have all opted for yellow gold bands with huge diamonds, and celebrity rings always contribute to jewellery trends. White gold and platinum rings are fast becoming almost 'too' ordinary for some, and a switch back to gold could soon be seen as a breath of fresh air.
We don't think gold is gone for good just yet. Do you?