Where to shop, and where not to shop…
It's no secret that couples today are less well off than their parents and grandparents before them. They don't make as much money, climbing the career ladder is more of a challenge.  Basically, people in their twenties and even people in their thirties often don't have cash to splash anymore. But they all still have the same hopes and dreams as the generations that went before them – get married, buy a house, raise a family… you get the picture. And where does that all start? With the engagement ring, of course!
So what's a cash-strapped couple to do when they want to take the plunge and put a ring on it? Well for starters, engagement rings from online retailers are often significantly cheaper than those from traditional jewellery stores – and we all know how internet-savvy younger generations are compared to their predecessors. Millennial couples are turning to online engagement ring shopping more and more, not least because of the price drops – it's also more convenient, efficient, and sometimes even less overwhelming than the bricks-and-mortar alternative thanks to extensive search filters! So if you're thinking of buying an engagement ring online, this is where you need to go…

When it comes to online engagement ring shopping (and buying), nobody does it better than James Allen. In the business since 2006, the company was founded by four experts in both diamonds and online retail, with the aim of becoming 'a diamond bridal jewellery company with a technology soul'. Their site features 150,000 certified conflict free diamonds, all photographed in 360 HD (the only online retailer to do so). They offer free shipping worldwide, a 100% money back guarantee and stress-free returns process, a lifetime warranty, AND 24/7 diamond experts on hand to answer any questions you could possibly have.
You can choose a loose diamond or just a setting, or custom make your own completely unique engagement ring from what they have on offer. They offer resizing for up to 60 days with every purchase, and they even do other jewellery too. From engagement rings to wedding rings to anniversary presents in the coming years, you can literally find the perfect piece of jewellery at James Allen every time.    
Blue Nile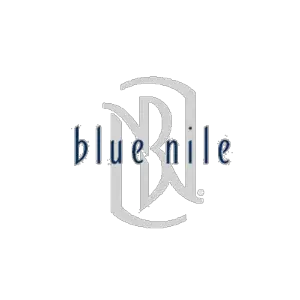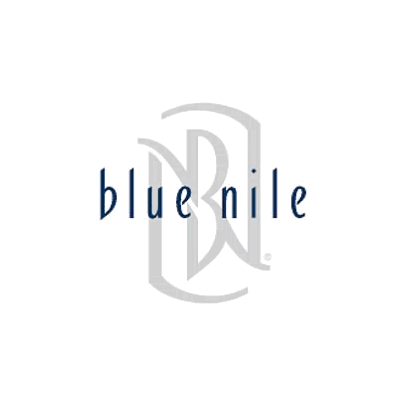 James Allen may have perfected online engagement ring shopping, but Blue Nile were the ones who started it. This company was the first to sell diamonds online, beginning almost 20 years ago in 1999. It's still the world's largest online jeweller today, and they also have quite a few great features in their offering that are hard to beat. All of their diamonds are ethically sourced and conflict free, and each one of their loose diamonds is graded by the GIA or AGSL – the two most reputable gem labs in the industry. They also boast prices that can be up to 40% lower than what you'd find in a traditional retailer. If you can find a comparable GIA graded diamond for less, they also promise to match the price. If you're feeling a little overwhelmed by all the sparkly diamonds they list on their site (some 150,000), they also have a stellar education section that can teach you everything you need to know to pick the perfect engagement ring for you.
Brilliant Earth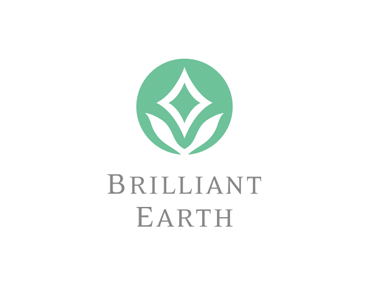 Although all of the retailers in this list have perfect reputations when it comes to ethically sourced diamonds, Brilliant Earth goes just that bit further – if that's even possible. The company was founded in 2005 by Beth Gerstein and Eric Grossberg, on the belief that 'high quality, fine jewellery need not come at a great human or environmental cost'. Their mission is not only to provide exceptional quality jewellery from socially and environmentally responsible sources; they also foster change within the industry by educating people on the issues surrounding diamonds. And on top of all that, they support underdeveloped communities ravaged by the jewellery industry by donating a share of their profits. The designs and diamonds they offer certainly live up to the hype, too. Again, you can purchase a loose diamond or a ready-to-go customised engagement ring, and for even more eco-friendly points they also offer a range of lab grown diamonds.
Ritani
A happy medium between the traditional jewellery-store experience and the new world of online shopping is Ritani. They started out as and still are a wholesale jewellery brand, but began their e-commerce operations in 2012 with admirable success. In just six years they are hot on the heels of the biggest online jewellery retailers, and their experience is an interesting balance of the two mediums. Customers can design their own custom engagement rings through Ritani's website, and the completed ring is then shipped to their nearest Ritani store to preview in person… with no obligation to actually purchase it if it's not 100% right. They also offer an impressive lifetime care package which includes free ring cleanings, a lifetime warranty, appraisals and official certificates, and a tempting trade-up scheme (upgrade your diamond and receive 100% credit towards a new Ritani diamond). They may still be the new kid on the block, but Ritani should definitely be on your list of contenders. Watch this space.
Etsy

If you're on a strict budget and are looking for a truly special engagement ring, there are much worse places to shop than Etsy. This e-commerce marketplace sells just about everything from party supplies to diamond jewellery, but all of it is handmade or vintage (or both). Most importantly however, everything for sale is unique and comes from passionate independent makers and sellers. Because of the 'marketplace' nature of the website, their offering changes regularly. So be prepared; it's impossible not to go down a rabbit hole of impossibly beautiful and hand crafted engagement rings, all of which you'll want. Because of the heavy emphasis on the 'hand crafted' aspect, Etsy is also a great place to find on-trend pieces. Whether it's morganite and rose gold, a contemporary marquise design, a crazy art deco piece or a romantic and traditional solitaire, you'll find it here… and for a pretty good price, too. Don't expect gigantic diamonds worth thousands of dollars, though – for that, you'll have to go back to one of the others on this list.
Happy shopping!