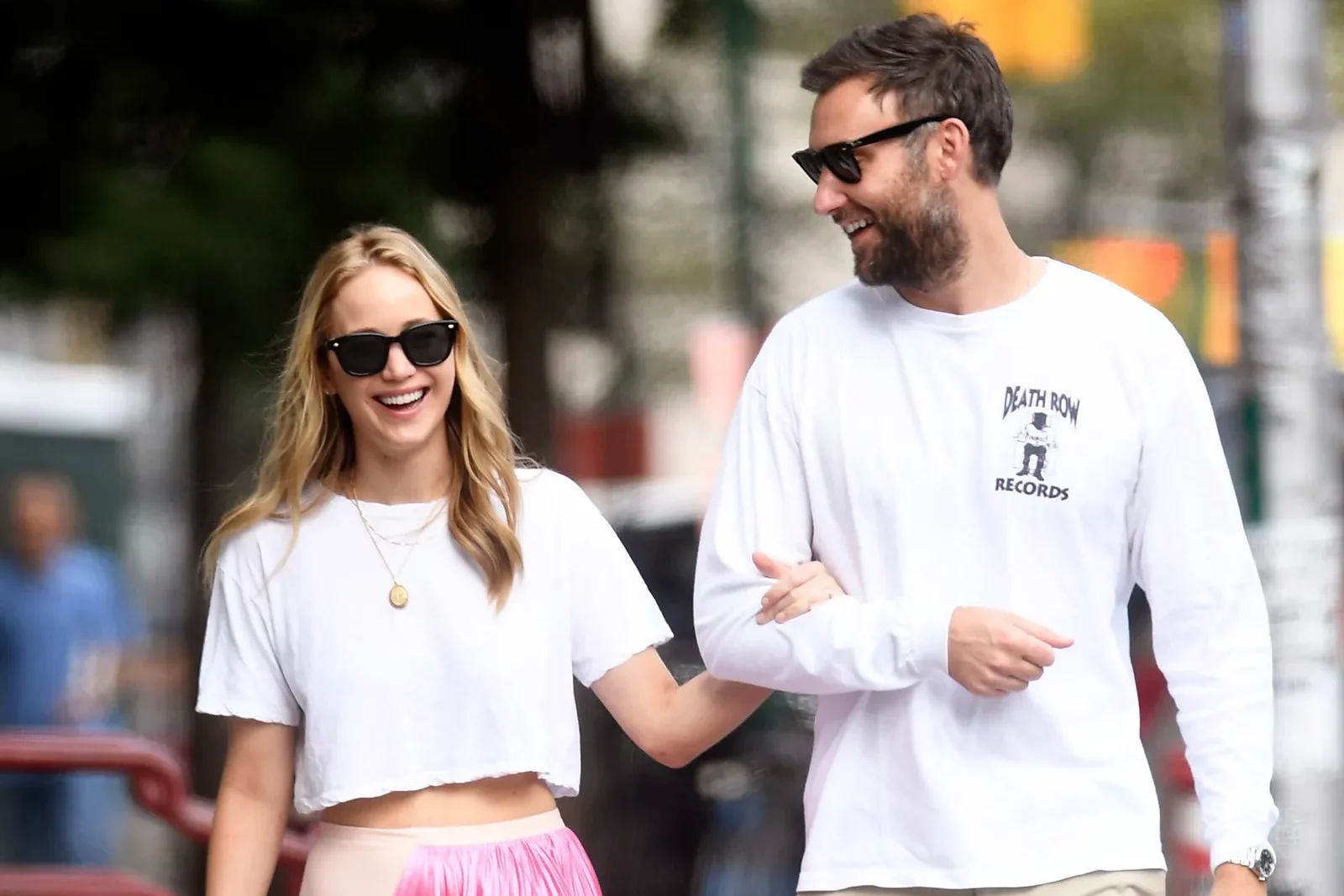 Hollywood's favourite It Girl is getting married. Jennifer Lawrence, best known for her roles in films such as, J-Law makes waves wherever she goes. Much like many of the other A-listers that have stolen our hearts over the years, it should come as no surprise that our interest in one of Hollywood's highest paid actresses also extends to her love life.
Jennifer has been dating Cooke Maroney, an art gallerist from New York, since early summer of 2018. Or at least, that's the first time we got wind of it. Since then, the couple has kept their romance private. 
However, it's hard to keep an engagement ring hidden for long. The cat is well and truly out of the bag — and that cat is 4-5 carat emerald diamond. Here's everything you need to know about Jennifer Lawrence's engagement ring.
What Does Jennifer Lawrence's Engagement Ring Look Like?
Jennifer's ring boasts a 4-5 carat emerald-cut diamond as its centerpiece. The emerald cut, with its elongated shape and step-cut facets, exudes elegance.
The positioning of the emerald-cut diamond atop a dainty platinum or white gold bezel-style band is both delicate and enchanting. The bezel setting encircles the diamond, securing it in place while offering a sleek and modern look. It provides a protective frame around the diamond, ensuring its longevity and offering a comfortable fit for everyday wear. 
Jennifer Lawrence's engagement ring embodies the perfect blend of classic sophistication and contemporary style. The emerald-cut diamond, renowned for its understated elegance, pairs beautifully with the dainty bezel-style band, creating a harmonious balance between boldness and subtlety. 
The perfect testament to J-Law's refined taste.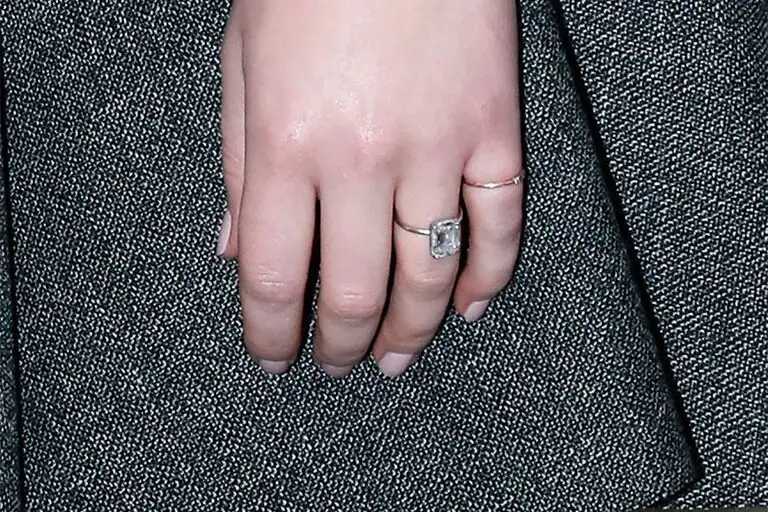 Who Designed Jennifer Lawrence's Engagement Ring?
Jennifer Lawrence's stunning engagement ring was brought to life by the talented New York-based designer, Alison Lou. Known for her contemporary and artistic approach to jewelry, Alison Lou crafted a masterpiece that perfectly captures Jennifer's style and personality. With an impeccable eye for detail and a flair for creating unique designs, Alison Lou adds a touch of modern elegance to this extraordinary symbol of love.
This isn't their first try at celebrity engagement rings. Last year, Alison designed Emily Ratajkowsi engagement ring from Bear-McClard. Emrata's sparkler has a unique design that pairs pear-and square-cut diamonds on a yellow gold band; the design process reportedly took over 50 sketches before landing on just the right look.
How Much Did Jennifer Lawrence's Engagement Ring Cost?
An Alison Lou ring doesn't come cheap, and Jennifer's ring is no exception.
A natural center diamond of that quality and size would be close to $200,000, and because large, natural diamonds are growing increasingly rare, this ring will definitely retain its value over time.