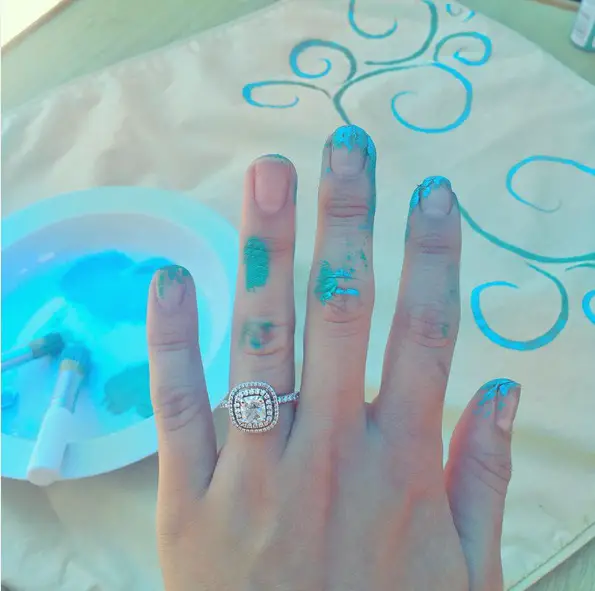 Named Miss USA on June 8,2014, Nia Sanchez unexpectedly received an engagement ring from boyfriend Daniel Booko. Nia was surrounded by some of her closest friends during the proposal including Miss California Raquel Dorsey who even tweeted "I love this sweet girl so much! It was an honor to witness her magical proposal? @danielbooko did an exceptional job including us on the surprise engagement!". The romantic proposal happened in a romantic candle-lit suite at the NoMad Hotel in New York City.
Diamond Size: 2 Carats
Diamond Shape: Cushion Cut
Setting: Double Halo Scallop Setting with 49 accenting diamonds
Ring: Platinum
Estimated Price: Approximately £100,000
Designer/Maker: Peter Young ( INTA Gems & Diamonds)
Comment: The unique thing with this ring is that Daniel put 3 stones inside the ring to represent the American colors, a ruby, sapphire and diamond. These three diamonds are said to represent the trinity, 'Father, Son and Holy Spirit' as both Daniel and Nia are people of faith.