If we had a cent for every time we heard a newly engaged woman say this, we'd have filled several piggy banks by now:
"I thought I always knew what kind of engagement ring I wanted, but when I tried some on in the jeweller's, it just didn't look right and I ended up going for something completely different."
Just like a pair of jeans or a cocktail dress, certain styles and shapes of engagement ring suit certain body types – or in this case, finger types. Guys, we're not saying you should disregard her preferred style entirely. We're just saying it's worth keeping the below guide in mind. This way, you'll find the engagement ring of her dreams and make sure it'll look and feel great on her finger.
For Longer Fingers
Elongated diamond shapes are a great match for long fingers. Marquise, oval, pear, emerald, and even cushion cuts are all fabulous choices. All will emphasise the length of her finger and make her hands look even more graceful and beautiful. Ring designs with three or more similar-sized stones running across the band tend to not look as flattering on longer fingers. Don't get us wrong, she'll be able to pull off the look if it's what she wants – but maybe consider a style with a larger centre stone and smaller side or accent stones.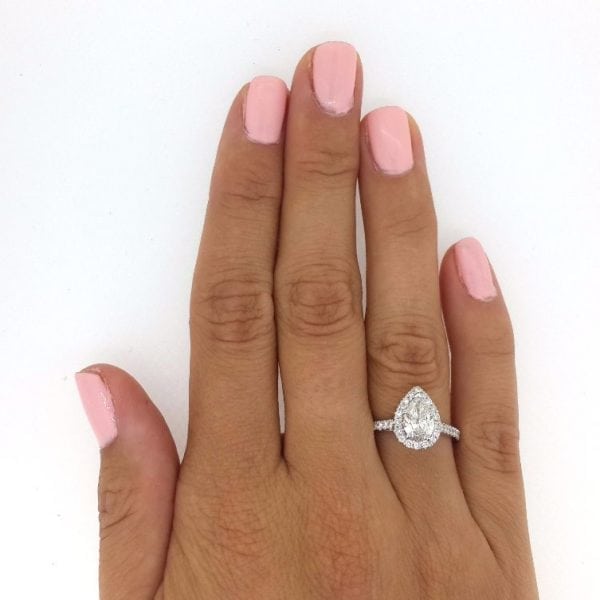 For Shorter Fingers
Many women bemoan having short, stubby fingers because, no matter what the style or shape, rings just look awful on their fingers. Not true! You may want to avoid wide bands and chunky engagement ring styles – these will definitely not be flattering – but there are plenty that will look fabulous on her. Solitaire diamonds in most shapes are generally a good bet, and a delicate, thin band will help give the appearance of a longer finger. Personally, we would stay away from cluster rings and complicated art deco styles – but if that's what she wants, then by all means pay no attention to us.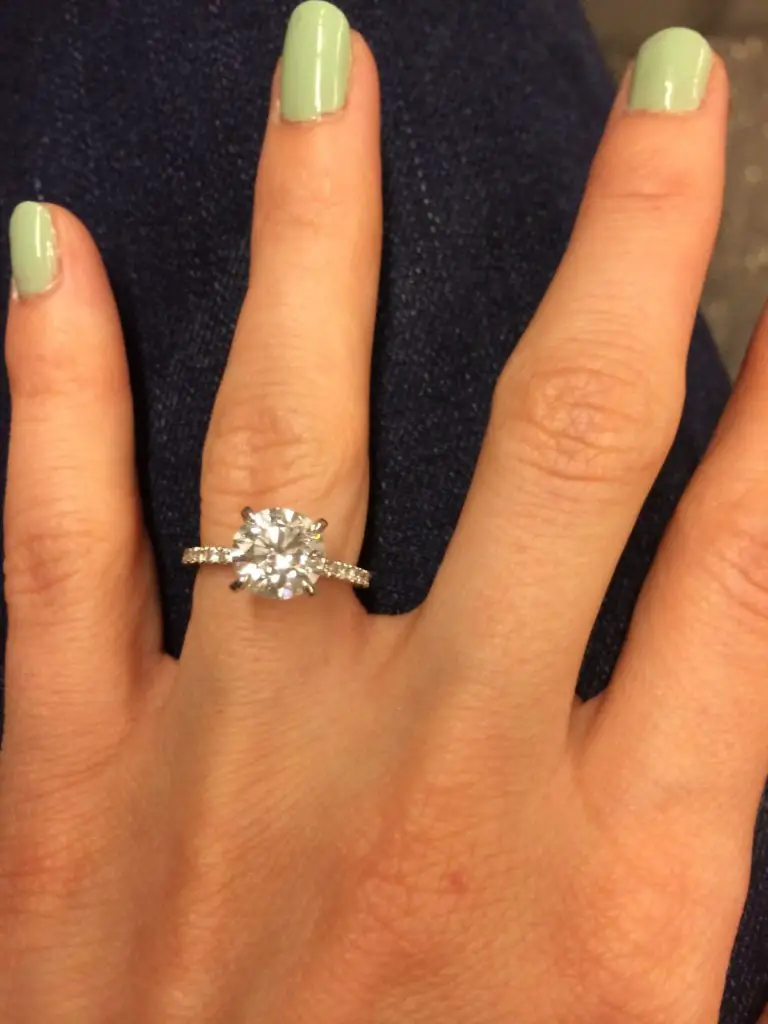 For Wider Fingers
Wide fingers and large knuckles are also a bone of contention – see what we did there? – for newly engaged women. But again, there are plenty of styles that don't just 'work' on wider fingers… they look downright amazing. Larger hands can pull off bigger diamonds (great news for her, not so great news for your wallet), as well as wider bands or more complex settings. Split shanks look great, as do heavily embellished bands. As for stone shapes, elongated stones set east-west rather than north-south is the way to go.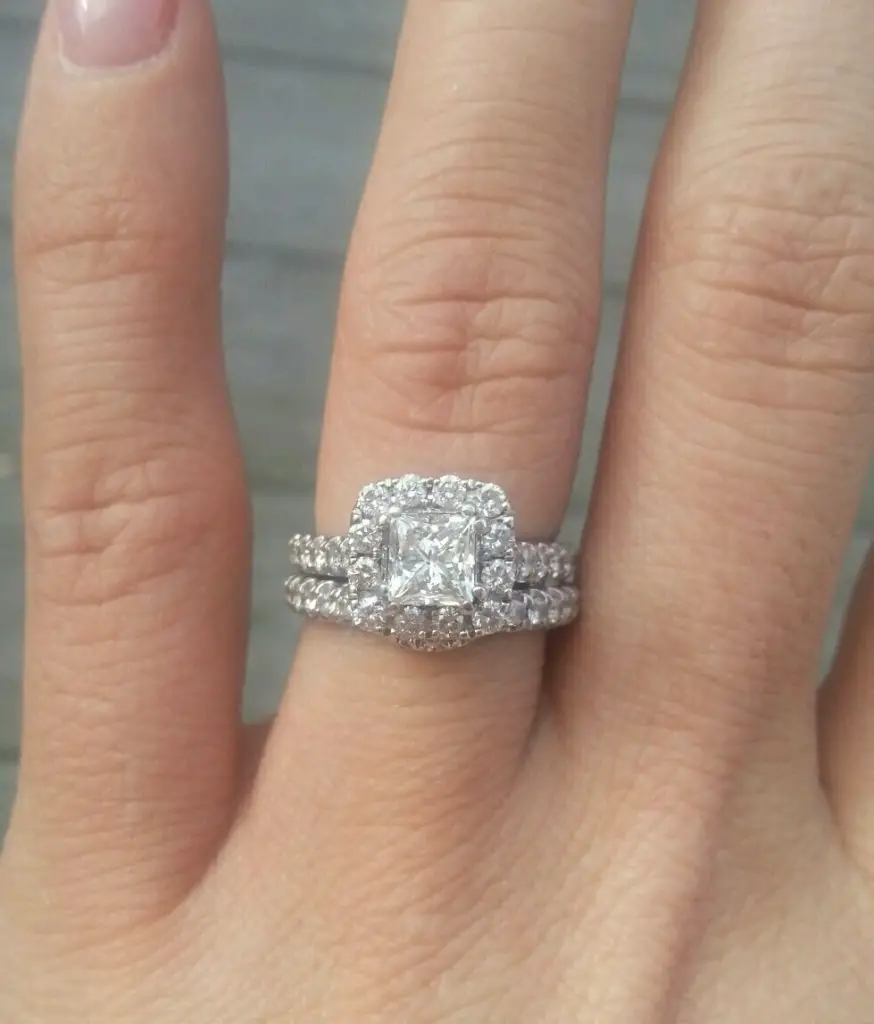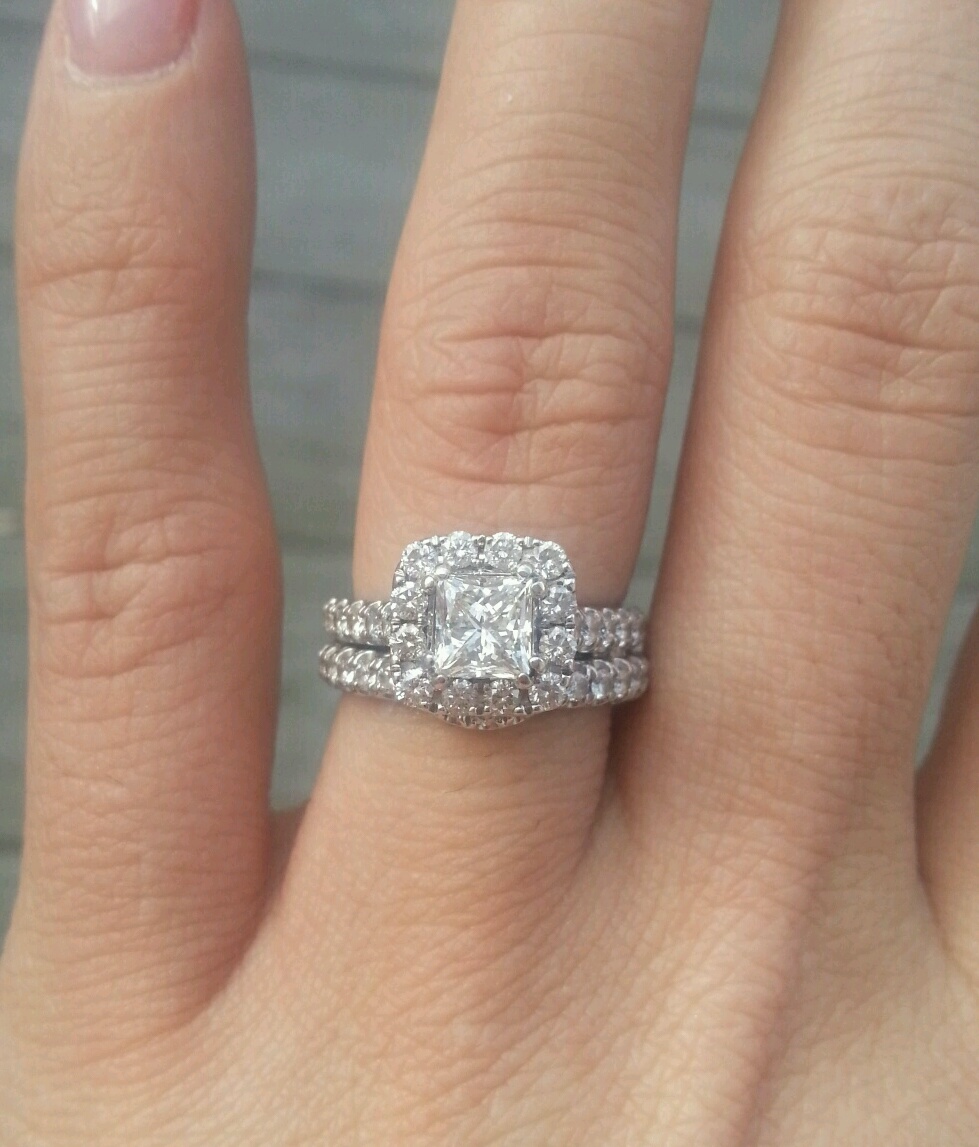 For Slender Fingers
The good news for brides-to-be with slender fingers is that pretty much any style and shape will work. However, you may want to stay away from overly large diamonds (phew) and designs – these will dwarf those lovely fingers. At best the ring could be heavy and uncomfortable for her to wear. At worst, it will look downright ridiculous on her delicate little hand. That aside, slender fingers can get away with anything from traditional solitaires to on-trend stacked rings and everything in between.